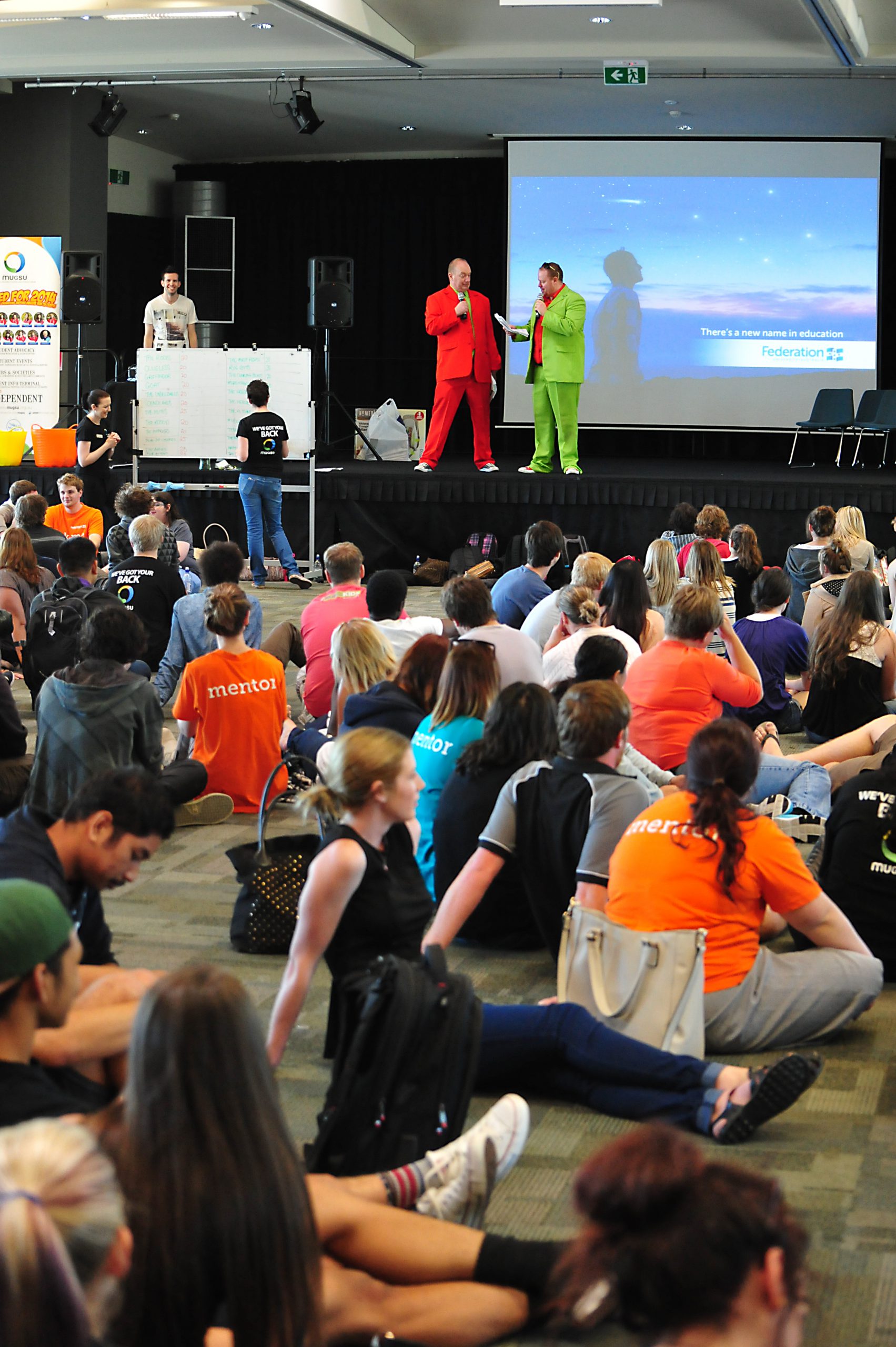 EAGER students experienced their first day on campus at Federation University's Gippsland campus on Monday and the beginning of their week-long orientation.
The university's first Orientation Week or 'O-Week' acquainted students with the 'ins and outs' of university life and marked the end of the former Monash University campus.
FedUni head of campus Harry Ballis said more than 800 students, including new FedUni students and returning Monash University students, who had deferred last year had returned to begin their degrees.
"The bulk of the students are Federation University students, well over 600," Mr Ballis said.
"I've been saying all along the signals were for a very positive start for 2014, and I'm glad that this week confirms the on-campus numbers."
Mr Ballis said the campus was proud of the work staff had committed to the effort of transitioning from Monash University to FedUni.
He said the community had given its vote of approval and endorsement of FedUni with the presence of local students coming through.
"They've worked hard to ensure that the community is informed," Mr Ballis said.
"There's a real positive feel about the place among the students and the start of the academic year."
Student future program coordinator Ellen Sabo said it had been an honour to welcome the first batch of FedUni students to the campus, whether they began with Monash University or FedUni.
Ms Sabo said her role involved providing students with the social and academic support they needed to succeed.
"A lot of students are really disjointed and feel quite isolated. One of the main reasons students drop out of study is because they haven't made a connection to the campus or anyone on the campus," she said.
"We just want to let the students know that we're here with them every step of the way through their whole degree. If they need help, they just need to ask."
Traralgon school leaver Emma Gamble, 18, said she was happy to come to FedUni and given the opportunity to study at university.
Ms Gamble said she hoped she would gain more confidence during O-Week, admitting she was still unsure about aspects of university.
"I want to know what's expected at university, I know the year 12 standard of things, and I know university will be more, but even though it'll be more, I hope to express myself a bit better than I did at school," she said.