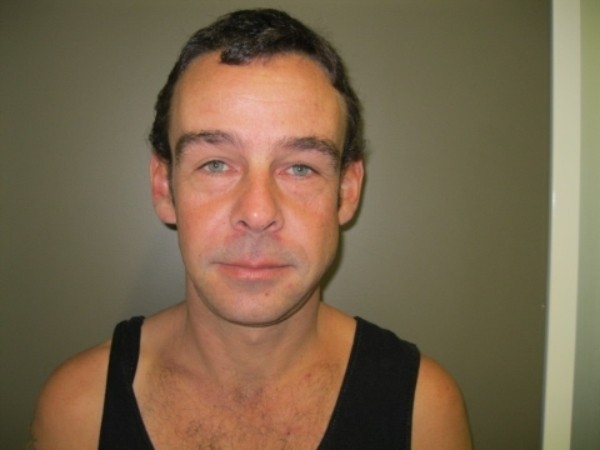 As part of Operation Roundup 2, police are seeking information on the whereabouts of two Morwell men.
Lee Zarifopoulos, 34, formally of Travers Street, Morwell allegedly failed to appear on bail at the Latrobe Valley Magistrates' Court in January, while Daniel Seyffer, formally of Buna Street, Morwell is believed to be still residing in the town.
Warrants have been issued for their arrest.
Anybody with information on their whereabouts should phone Morwell Police Station on 5131 5000 or Crime Stoppers on 1800 333 000.
Drivers targeted this long weekend
Victorians who drive under the influence of illicit drugs are being targeted in a TAC campaign hitting the airwaves ahead of the Labour Day long weekend.
The campaign features a young man sitting in a jail cell reflecting on a tragic night out, as a stark reminder of the consequences of driving while impaired by illegal drugs.
The most recent available data has revealed 43 per cent of all drivers and riders killed in 2012 had some kind of drug present in their system, including prescription medication.
During Victoria Police's summer operations, one in every 10 drivers tested for illegal drugs returned positive results.
The campaign message will be found in unexpected places, including 24 petrol stations across Melbourne and regional Victoria, 200 pubs and clubs and university campuses.
Victoria Police Assistant Commissioner for Road Policing Robert Hill said he was disappointed by the number of people driving on illicit drugs, particularly amphetamines.
"These people are taking huge risks on the road, endangering their own lives and the lives of others. Don't take the risk this long weekend," he said.
"Victoria Police will be out there and we will catch you if you are drink or drug driving this weekend."
The most common effects of drugs on driving ability include reduced peripheral vision, dizziness, blurred vision and loss of concentration.
There is also often a false sense of alertness which can lead to over confidence and the inability to make quick and good decisions.
Car
abandoned after pursuit
Morwell police were engaged in a pursuit in the early hours of Wednesday morning.
At 1.47am the Morwell divisional van pursued a red Holden Statesman sedan along Vary Street following a routine intercept.
The pursuit was called off shortly after it commenced for safety reasons. The car was found abandoned in Kelly Street, Morwell about 45 minutes later.
Anybody with information should phone Morwell Police Station on
5131 5000 or Crime Stoppers on 1800 333 000.