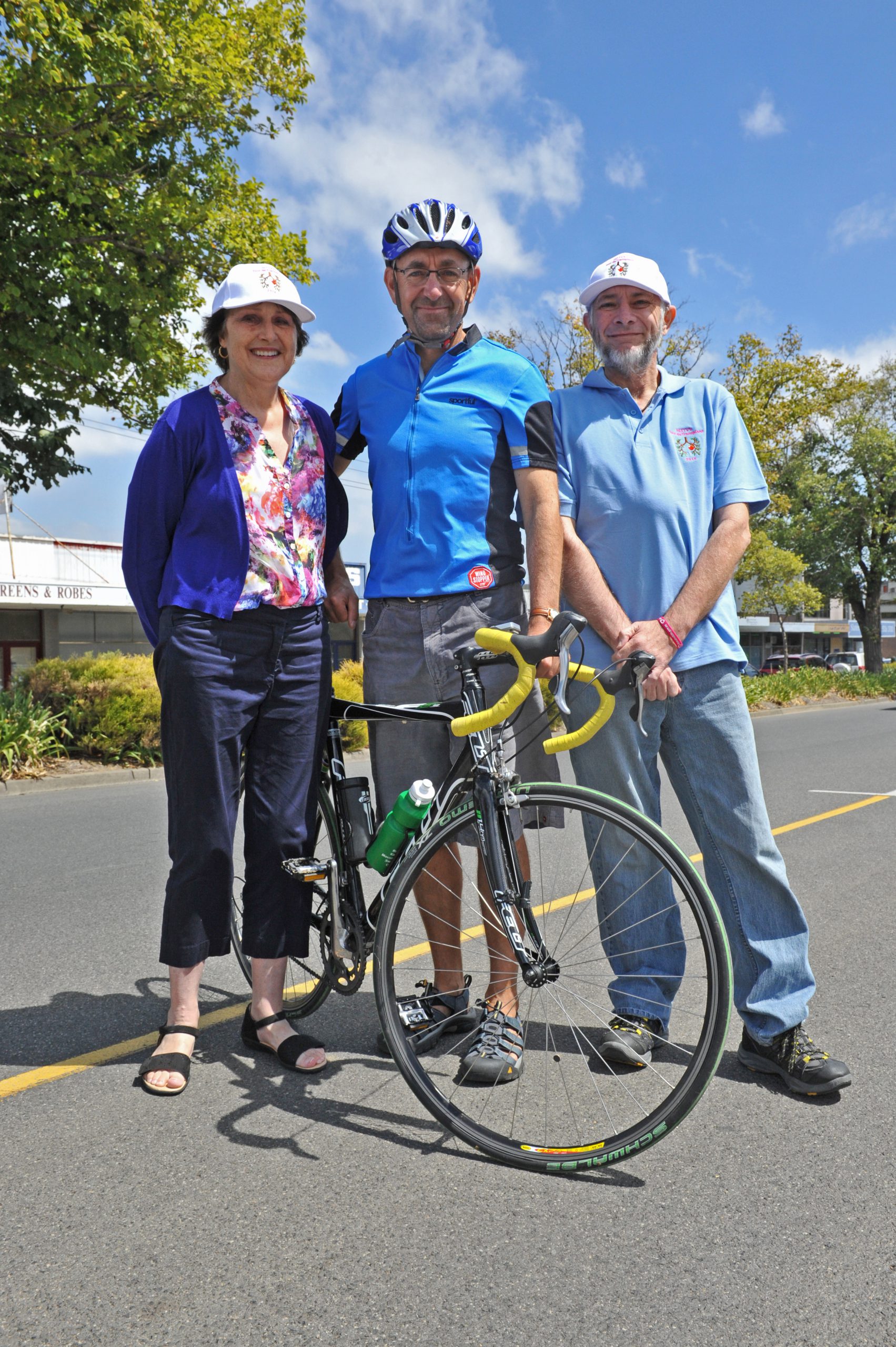 MOE resident Darren Moyle's story began about six years ago when he suffered a stroke due to a virus.
After about 18 months he got sick again and had a heart attack on 20 June 2010.
His wife Wanda said she was flown to Melbourne not expecting to see her husband again.
"Even the nurses and doctors didn't give me much hope," Ms Moyle said.
The couple applied for a heart transplant on 23 August 2010 and the following day the doctor said Mr Moyle was going into theatre for a transplant.
"They said we've got a heart after 18 hours on the waiting list, which is remarkable. We're the second fastest (donor recipient) to get a heart that quickly," Ms Moyle said.
Today, the couple along with fellow Latrobe Valley donor recipients, Simon Eaton, who received a heart transplant, and Beth Johnson, who received a double lung transplant, are supporting the 'Tour de Transplant'.
The nine-day cycling challenge, from 22 to 30 March will raise money for the Heart and Lung Transplant Trust Victoria's Second Chance Accommodation Program.
The 1100 kilometre ride is to acknowledge the 1100 Victorians who have received new hearts and lungs since transplant procedures began at the Alfred Hospital in Melbourne in 1989.
In addition to completing the challenge, the fundraiser hopes to raise money to fund eight apartments at the Park Regis in St Kilda Road, while donor recipients rehabilitate at the hospital.
The tour will also visit communities that have been home to many of the transplant beneficiaries.
The 'Tour de Transplant an Evening in Traralgon' will be held on Saturday, 29 March, with Australian cycling legend Phil Anderson, tour riders and transplant survivors.
Ms Johnson, who suffered from asthma so severe she had to get a double lung transplant, said she had a new lease on life.
She said for people interstate and from regional areas, the assistance for apartment accommodation was important, with patients unable to work during recovery.
"It is very important to our community because a lot of people can't afford it," Ms Johnson said.
"This is actually one of the only ways people can help us, family and friends…hey can't give an organ or help you in Melbourne, but they can help by giving a few dollars."
Mr Eaton said when you agree to be part of the transplant program, you agree to be there for the three-month rehabilitation program.
"Staying over three months in South Yarra, you can imagine what the accommodation bill can add up to," he said.
Tickets are $50 and include entertainment, talks, auctions and a three-course meal.
Book tickets at
www.tdet-dinner-traralgon.org.au or phone Jillian Gange 0431 709 547.
To learn more about the 'Tour de Transplant' or make a donation, visit www.tourdetransplant.org.au