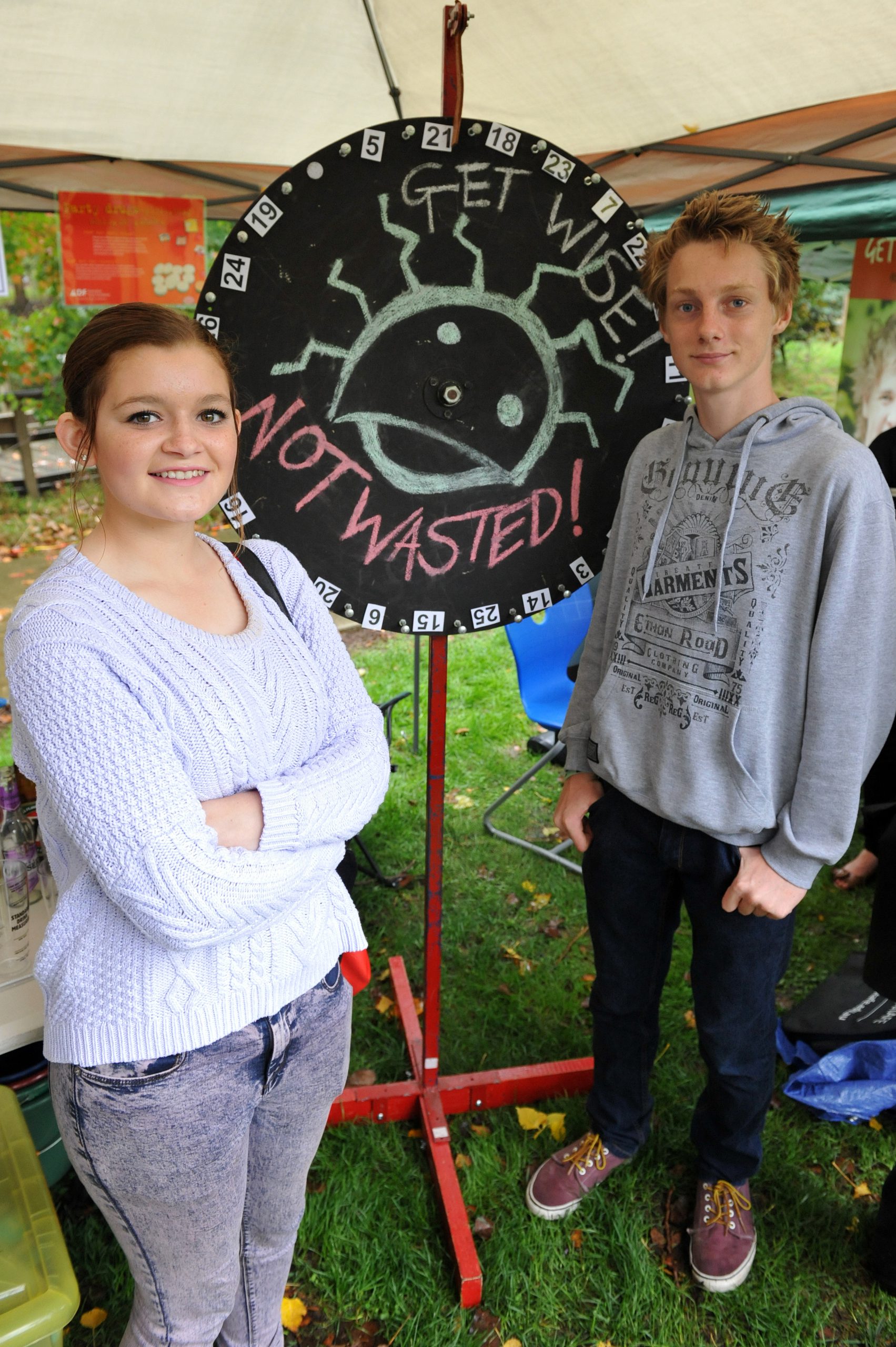 Latrobe Valley teenagers braved the weather to swarm into a youth fair held at Victory Park, Traralgon yesterday.
With issues surrounding youth homelessness as the key focus of the day, held as part of Youth Week, the eager teens engaged in activities on offer from local service providers.
Hosted by Quantum Support Services Gippsland, the fair boasted activities such as rock climbing and a petting zoo, while Headspace and FReeZA organised an array of musical entertainment by local bands and a headline act from Melbourne.
"This is Youth Week; we're trying to highlight today, which happens to be Youth Homelessness Matters Day, the sorts of issues young people face and especially homeless young people face that our agency and a lot of the other agencies work with," Quantum Support Services Gippsland youth project worker Joanie Smith said.
Fifteen year-olds Ashleigh Duncan and Jarrod Walker spent the day at the fair listening to the lively bands on offer.
The pair also enjoyed a Latrobe Community Health Services stand, which educated them about alcohol.
They were required to spin a numbered wheel and answer questions about alcohol, smoking and drugs.
"It's a pretty smart idea having the questions, it's pretty cool… I got a question asking if cannabis was more harmful than tobacco for the lungs," Ashleigh said.
While not aware of any homeless youth in the Latrobe Valley, Ashleigh said she realised it was important to address the circumstances of those less fortunate.
"We went to a Melbourne camp last year and we did The Big Issue and that was really good because we listened to a big talk with people that were homeless and it hit you hard," Ashleigh said.
"It was really emotional," Jarrod added.
Ms Smith said the day was a tool for youth to become familiar with the issues and to meet the down-to-earth workers within service providers.
"A lot of young people are very disenfranchised and they've had some fairly rough things happen in their lives, so there might be some trust issues for them," Ms Smith said.
"If they can see that workers are just like other people and they can interact in a friendly, fun environment they might then be able to come to us when they really need our help."