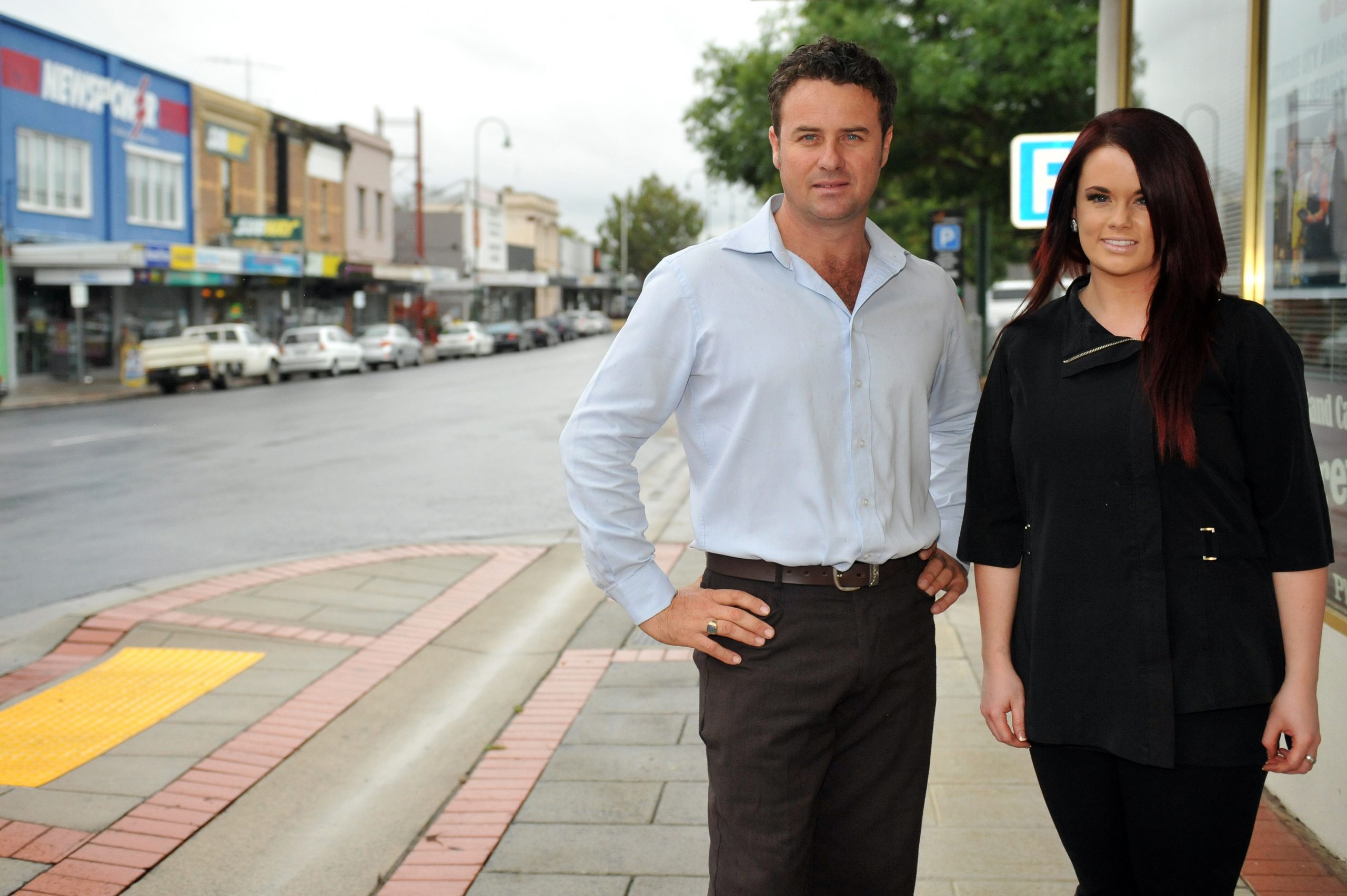 More than 160 Morwell businesses learned today they would share in $900,000 to help get back-on-track financially following the Hazelwood mine fire.
With 90 per cent of applications to the Victorian Employers' Chamber of Commerce and Industry Morwell Relief Fund for grants of up to $10,000 approved, Morwell businesses said funding would help to bridge a gap in income created by the Hazelwood mine fire.
Latrobe Eye Care owner Peter Ayres said the money would be used to send his instruments off to be cleaned and replenishing cash flow which had been lost due to cancelled appointments, staff unable to work and general cleaning of the store.
"We were forced to get locum staff from Melbourne, which obviously meant paying higher rates of pay and other things like accommodation and so forth," Mr Ayres said.
"We were very busy servicing the community with irritations and eye problems, but general trade and retail were down because people weren't around.
"We had to allow at least an hour a day of cleaning the practice before we could open – cleaning, disinfecting and dusting vital equipment used to test eyes."
Hair Boutique hairdresser Lani Smee echoed Mr Ayres' concerns of business dropping because of regular customers living outside Morwell avoiding the town.
"Business has dropped off a lot and it's slowly now picking up, but it's been really slow compared to normal," Ms Smee said.
"I didn't put in an order last time the (hair product) rep came through because we've been so dead and didn't need to."
Ms Smee said she was happy the grant would compensate a large chunk of lost revenue.
"We are really grateful. It will really help and contribute to the income that was lost," she said.
Latrobe City mayor Sharon Gibson said it was important businesses looked at the support available, with VECCI grants still open for application.
"Loss of income and a downturn in trade can be devastating for small businesses," Cr Gibson said.
"We would encourage local businesses in the Morwell community to investigate whether they are eligible for financial assistance under this scheme."