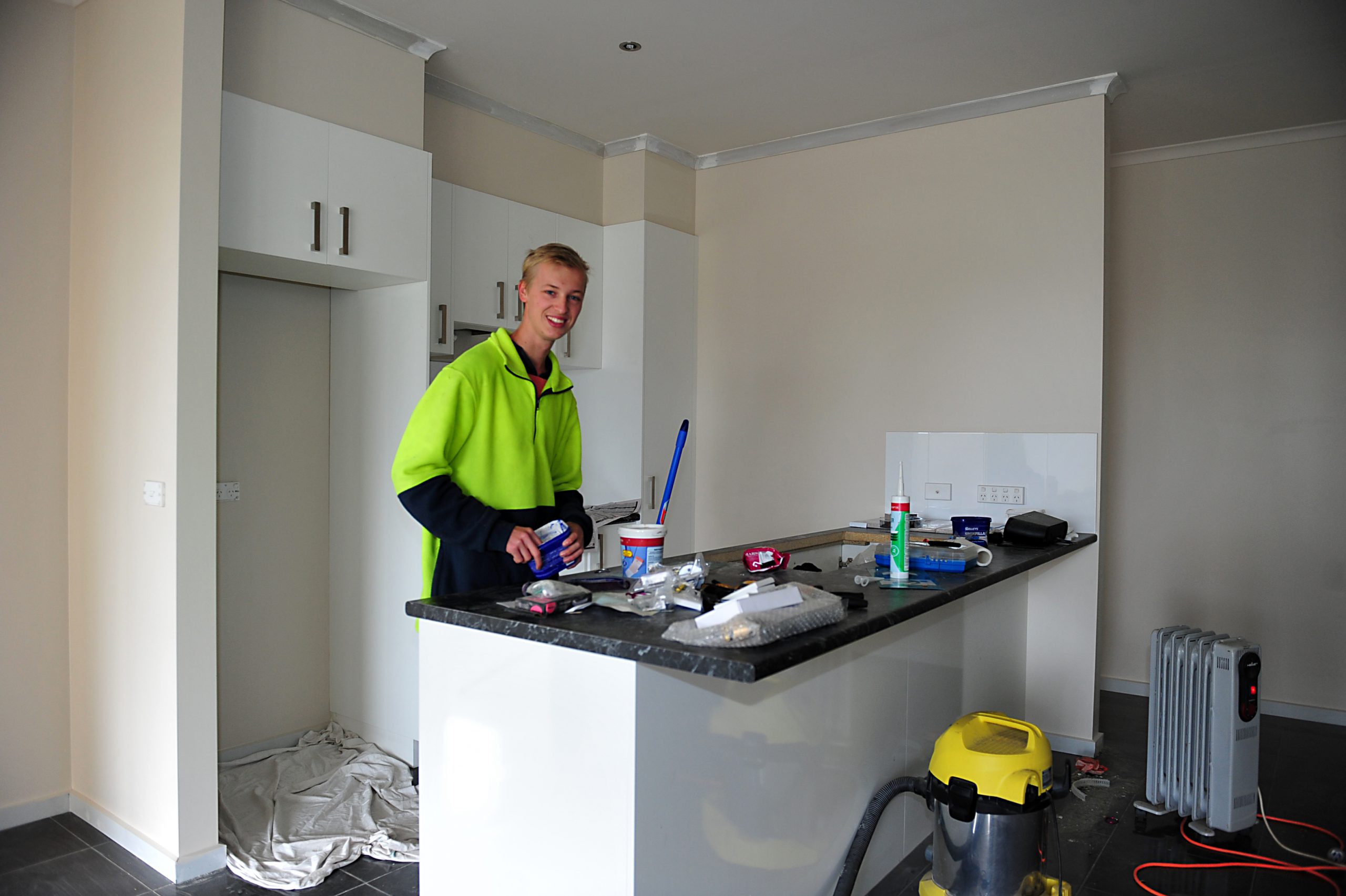 One of Moe's most infamous eyesores is undergoing a facelift – 12 years after students left the Presentation College campus on Wirraway Street.
Hurdles including a bank closure, builders unable to continue and negative attention has not stopped owners Sharmaine McQualter and Eddie Williams from renovating the property's administration building into four two-bedroom units and one single-room unit.
Mr Williams said in just eight weeks, two tenants had already signed up to move into the completely refurbished homes.
"After seven years to get the finance up we finally got construction underway, but halfway through our bank (Gippsland Secured Investments) goes into liquidation, which ceased all funding," Mr Williams said.
"If it wasn't for our builder, RA Caffrey in Traralgon, being so patient and doing everything they could to help us for as long as they could, (we wouldn't be here)."
However, the builder "had to pay his bills" and Mr Williams and his son, carpentry apprentice Jake Kakies, carried on for two months, applying the finishing touches.
"We're going to sell our house to get the builders some money and pay for the completion… we need about $100,000 to finish, including the driveway, landscaping, water, electricity and gas connections and appliances."
When asked what made him and his wife want to develop this property, Mr Williams joked "stupidity".
"We're home renovators. Sharmaine and I have done about six houses together," he said.
"We saw it was sitting here and floundering. We really wanted to drive it."
"We've gone so far through it, we can't leave it now."
Mr Williams said once the couple completed the units they would refinance the loan with another bank and continue with the rest of the property.
"To complete the whole school is probably a two-year project," he said.