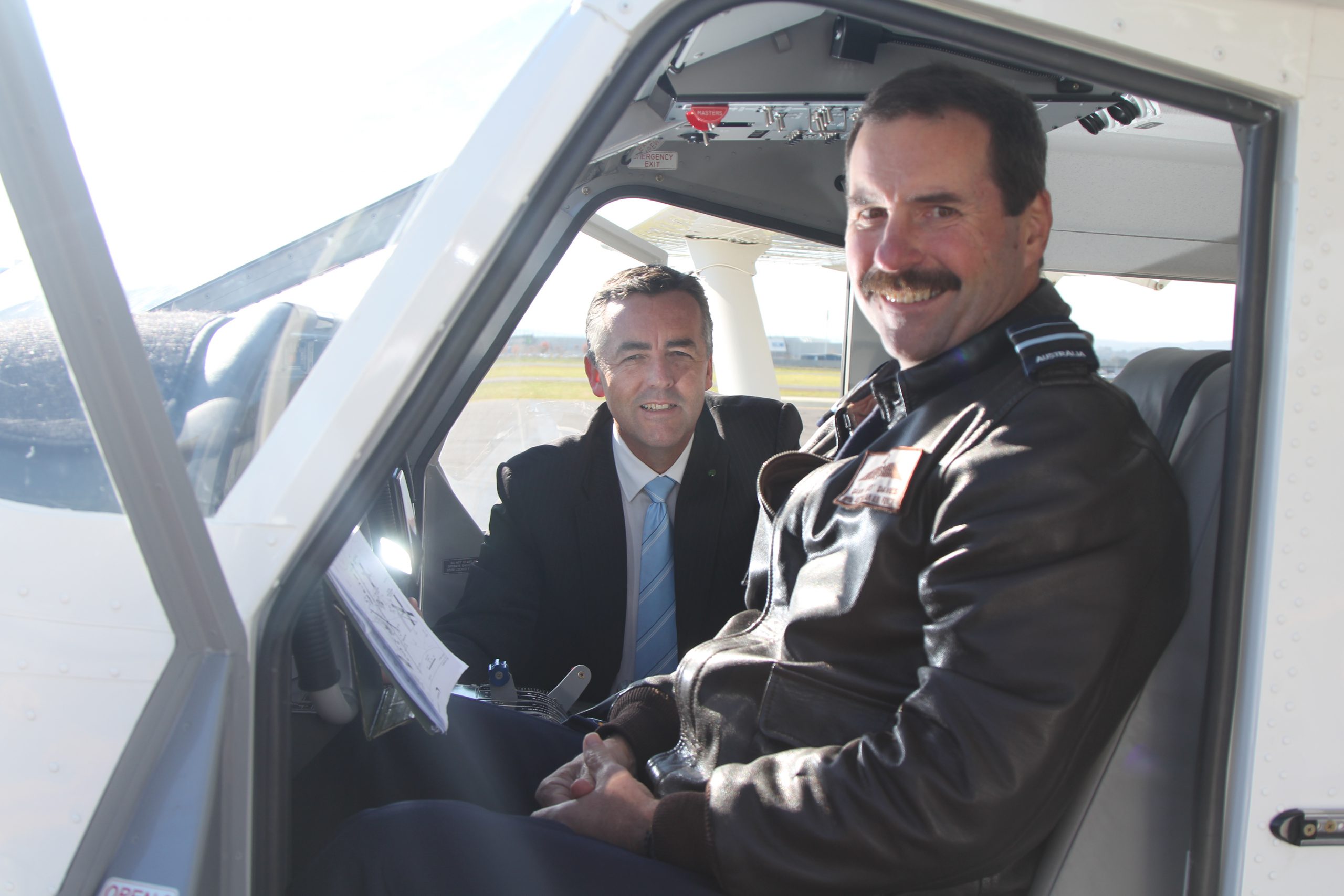 A TRARALGON-made aircraft could soon gain state and federal government contracts while its manufacturer expands its facility.
GippsAero met with Air Vice Marshal and deputy chief of Air Force Gavin 'Leo' Davies to show its GA8 Airvan at the Canberra Airport, at the request of Member for Gippsland Darren Chester on Monday.
The meeting comes as GippsAero rebuilds its facility to increase output over the next 18 months, from 20 aircraft per year to 50.
Following about 40 redundancies at GippsAero as part of its restructure in May 2013, the business now employs about 130 people.
"The potential is huge right now, at this point in time last year when we restructured the business, we went down to approximately 100 employees," GippsAero chief executive Keith Douglas said.
Mr Douglas said based on the current workforce, an extra 10 to 15 aircraft per year in percentage terms could add another 20 to 40 jobs.
"If the opportunity exists and we can grow our market share with the state and federal governments, it will naturally add a lot of value to recruit more labour into this area," he said.
"We've done a lot of investment into the company and will continue to invest in the people with the right skills to set up a world class facility."
Mr Douglas said the company had already sold about 20 GA8 Airvans to the United States defence force and state departments.
He said the plane was also certified for sale in 36 counties and had expanded into Canada, Asia and Brazil markets.
"With it's proven performance in the areas of reconnaissance, surveillance, firefighting and emergency evacuation, we believe the Airvan is the right choice for state and federal operations," Mr Douglas said.
"We feel it is appropriate we try to raise the profile within our country."
Mr Douglas said GippsAero was also in the final stages of flight-testing its GA10 aircraft with regulator CASA to expand into the turbo prop aircraft market.
"Because the GA8 is only in the piston area, we only operate in about 50 per cent of the market right now," he said.
"Our projections and projections of aviation professionals is that the turbo prop market area is the overall area where it's going to grow, and that's why we're bringing the GA10 into the market."
Mr Chester congratulated GippsAero for showing initiative by bringing the GA8 Airvan to the nation's capital.
"The visit was a great opportunity for GippsAero to explore the possibility of attracting government clients," Mr Chester said.