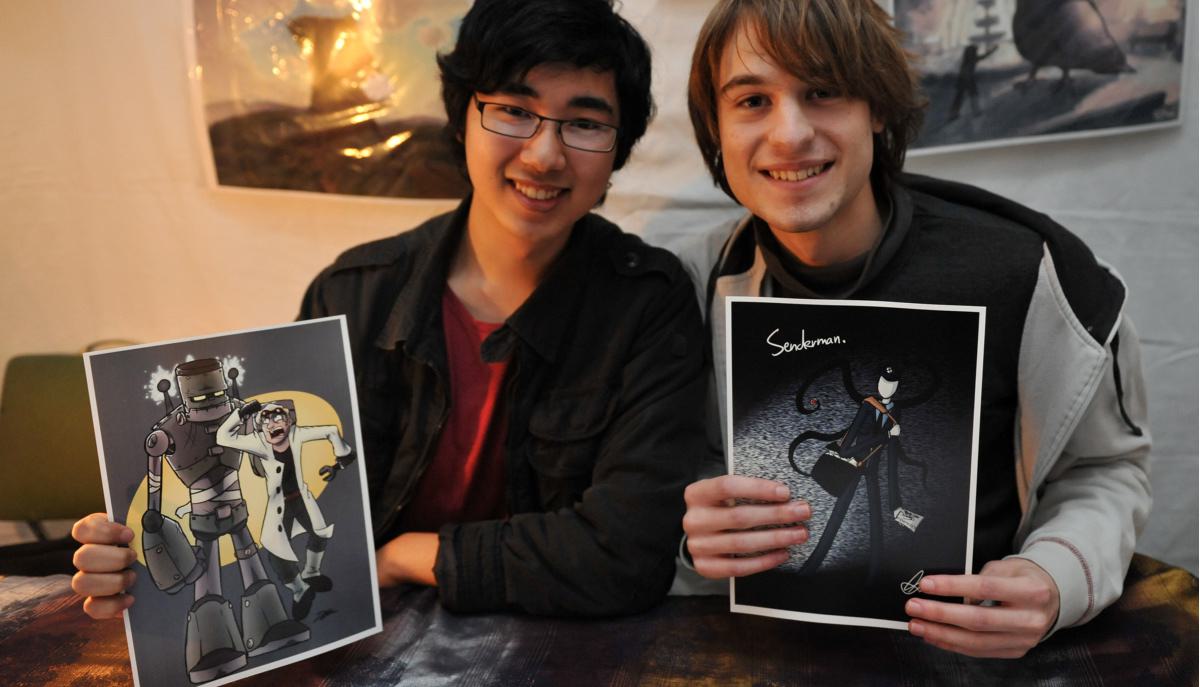 MORWELL was illuminated by artistic projections on Friday night as hundreds of people turned out for the second annual Winter Night Festival.

An expansion on last year's inaugural festival, RMIT's ReActivate Latrobe initiative included 20 art projections on buildings, as well as market stalls, music, gallery activities and late night trading.
Organiser and RMIT associate professor Rosalea Monacella said community spirit was alive as residents had a chance to see their town from a different perspective.
"There were lots of people smiling and talking about their desires and appreciation of the town," Professor Monacella said.
"That has been the priority – developing community pride, community engagement and community action."
Visual arts students Melissa Brennan and Olivia King used the night as a chance to introduce people to their soon-to-open art gallery, This Space, on Commercial Road.
"It will be a gallery space and a working artist-run space, so we'll hold workshops and readings and discussions," Ms Brennan said.
The Federation University students said they wanted to create an opportunity for young artists to exhibit their work, when they might not ordinarily get that chance.
Ms King said she received a lot of "really good" feedback on the night, and spoke to about 11 artists who expressed interest in exhibiting at the space, as well as many more community members "keen to see what we've got to come".
Fellow stallholder Sarah Whitwam said at her third ReActivate Latrobe market outing she enjoyed the "really good vibe", and said she was only disappointed she did not get a chance to see more of the artwork.
"I saw some on Commercial Road… I was impressed," Ms Whitwam said.
"It was nice to see the kids and families exploring it and viewing Morwell in a different way."
Professor Monacella said the steering committee, made up of community stakeholders, was already planning next year's winter festival, with plenty of insights garnered from Friday night.
"We had a learning curve in terms of managing the buildings," Professor Monacella said.
"I think we found some really great locations that will be targeted for the future."
She said artists would next year have the opportunity to tailor their projection to the building it would be displayed on, and there would also be art in other Valley towns.
"We're developing and steadily building to become a regionally-recognised event," Professor Monacella said.