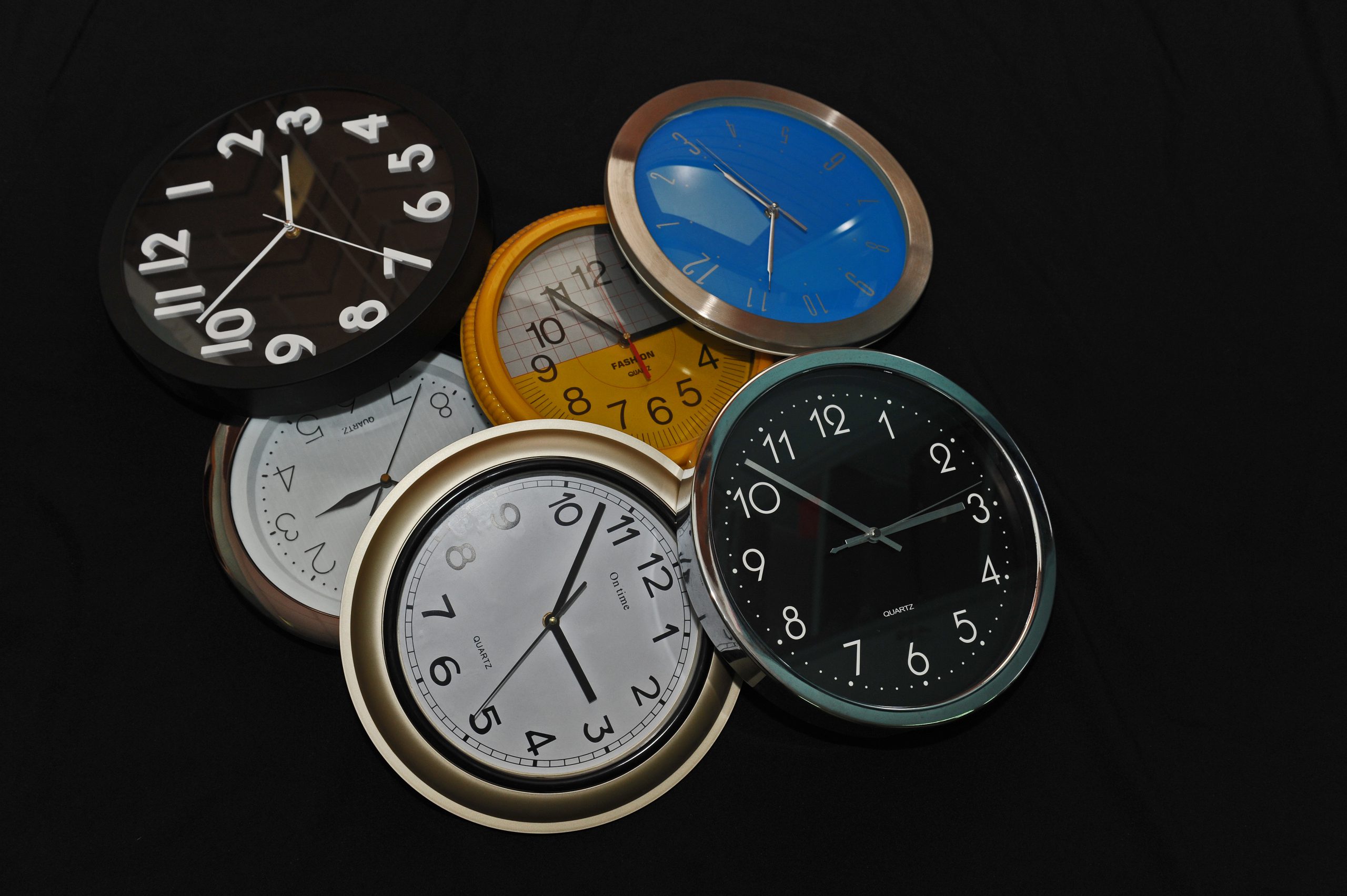 A recent bid by one of the Latrobe Valley's largest organisations to 'move with the times' has got staff in a tizzy.

Employees at Latrobe Community Health Service were stumped when they noticed the wall clocks at their workplace had mysteriously disappeared.
They soon discovered the battery-operated devices had been, quite literally, dumped in the 'too hard' basket.
The organisation's executive had deemed the out-dated dials too difficult to maintain.
LCHS resolved to take down some 100 clocks at its nine sites – the wretched faces now rumoured to be kept in an undisclosed store room under lock and key.
"I haven't actually seen the room of clocks," one employee said.
The executive team figured, in the age of smartphones and tablets, staff would have access to a clock wherever they were.
But it was about to tick its employees off.
Once on-the-ground staff got over the absurdity of what was a seemingly covert-operation by the 'time police', it became clear the laughable move could have serious consequences.
"When there's activities in the activity room, the therapists find it difficult tracking the time and clients don't know how long they've been doing a particular activity for," the worker said.
"Clinicians rely on wall clocks, as they sometimes can't wear jewellery or watches and can't touch their phone for hygiene reasons.
"Other therapists feel it's rude to look at their watch or phone during therapy, they don't want the client to feel like they're watching the time."
It is believed some clients have made formal complaints about the new arrangement.
The employee said workers were particularly disappointed they had not been consulted about the potential impacts on the health service's front line.
"We are proud of the work we do, but I guess we feel that the work is impacted by decisions made at another level," the time-poor worker said.
"They're trying to cut costs, which is good. But surely there's a better way of doing it.
"We just want our clocks."
In a written statement to The Express, an LCHS spokesperson said the organisation felt it "didn't make sense" to continue the "labour-intensive process" of changing batteries and continually correcting the time on battery-operated clocks.
"Latrobe Community Health Service is always looking for ways to be more efficient so the public funds we receive are used to provide excellent clinical services," the spokesperson said.
They said with staff feedback, the organisation was in the process of identifying rooms with particular clinical needs to install clocks and ensure the time was accurate and reliable.
They said the health service would instead use electric clocks.
"In other non-clinical areas like general office space, staff have access to the time on their computer, desk phone, mobile phone and wristwatch," the spokesperson said.