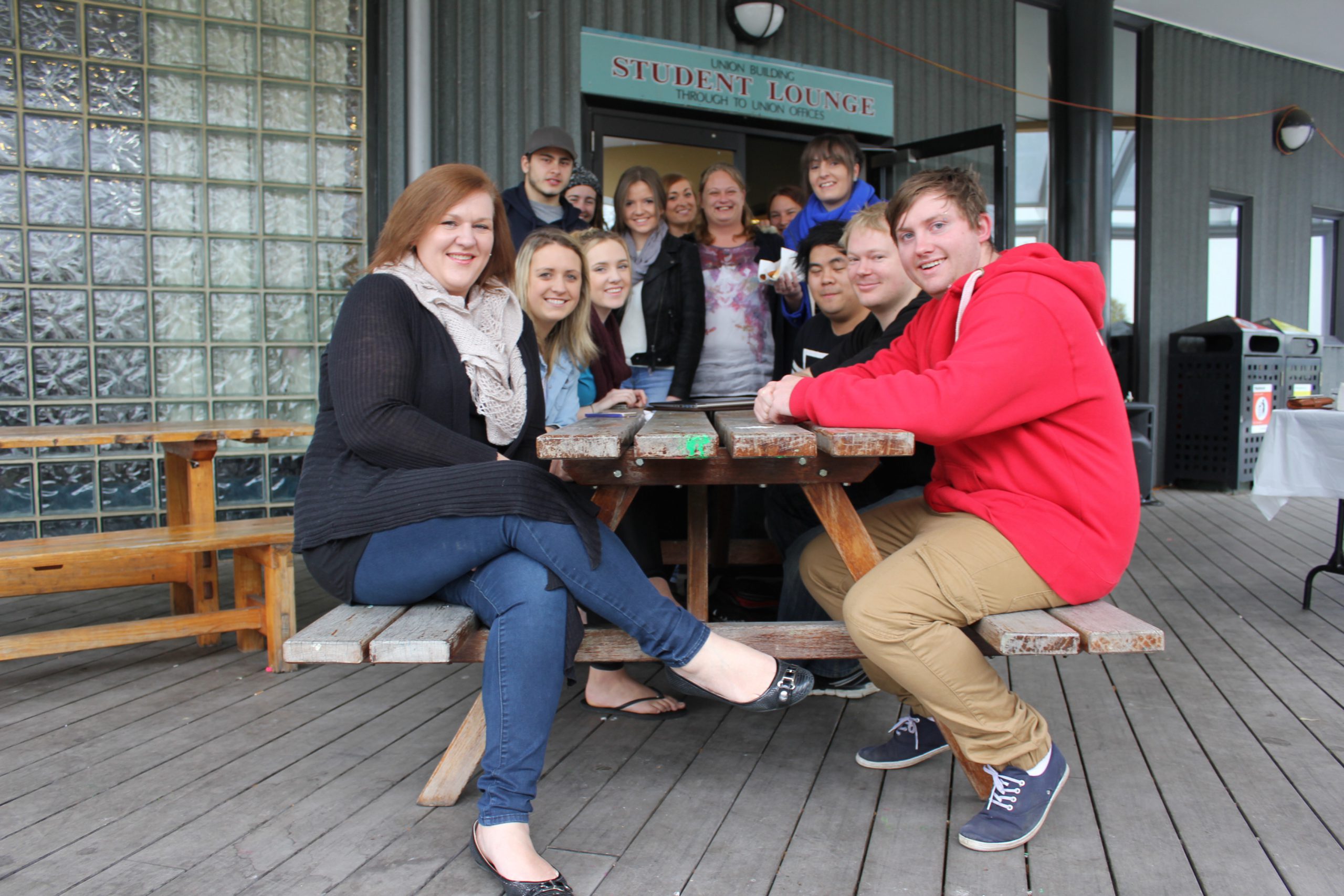 FUSION may be an energy drink to some, but to students of Federation University Gippsland it is the new student union.
Not quite an acronym, but loosely referencing Federation University, students and union – the union, launched on Tuesday, aims to merge with Monash University Gippsland Student Union (MUGSU) and maintain current services, clubs, societies, facilities, childcare, employees and assets.
The need for an independent student organisation at the newly established university comes following the phase-out of Monash University at the Churchill campus.
The future of MUGSU is also uncertain beyond the teaching-out period of 2017, as each cohort of Monash students graduate and Monash University funding ends.
"There's not an independent voice for independent advocacy for Federation University students. Currently that's being run by MUGSU, but as MUGSU evolves by 2017, that independent voice will go on this campus," Fusion founder Lisa Dourley said.
Ms Dourley said the union had yet to secure funding from Federation University, but was working with MUGSU to continue the union tradition at the Churchill campus.
"We're a group under MUGSU at the moment until we approach the university and are recognised in our own right as a union," she said.
Currently the Churchill campus has about 800 Federation University students and 1800 Monash University students.
On Wednesday, about 115 students signed up as Fusion members.
MUGSU president Daniel Whittingham said the announcement of Fusion was great news, and would ensure students were supported even when MUGSU leaves.
"It's knowing that students coming forth at this campus will have that student experience," Mr Whittingham said.
However, he said the union would be challenged by funding, with a drop in Student Services Amenities Fees funding.
"There's 1800 (students) at the moment, but they expect that Student SSAF will halve each year, so hopefully if we push FedUni for funding to support not only us, but Fusion as a new entity, it will boost the chances of this being successful," he said.
MUGSU member Ben York said it was important to retain a union at the campus, which had been tightly integrated at the campus for many years.
"Students are used to the Monash way of doing things, you can change the name for everything, but the formation of the student union is something we feel should stay," Mr York said.
"The structure, the accountability and the transparency that we have here is really well done."