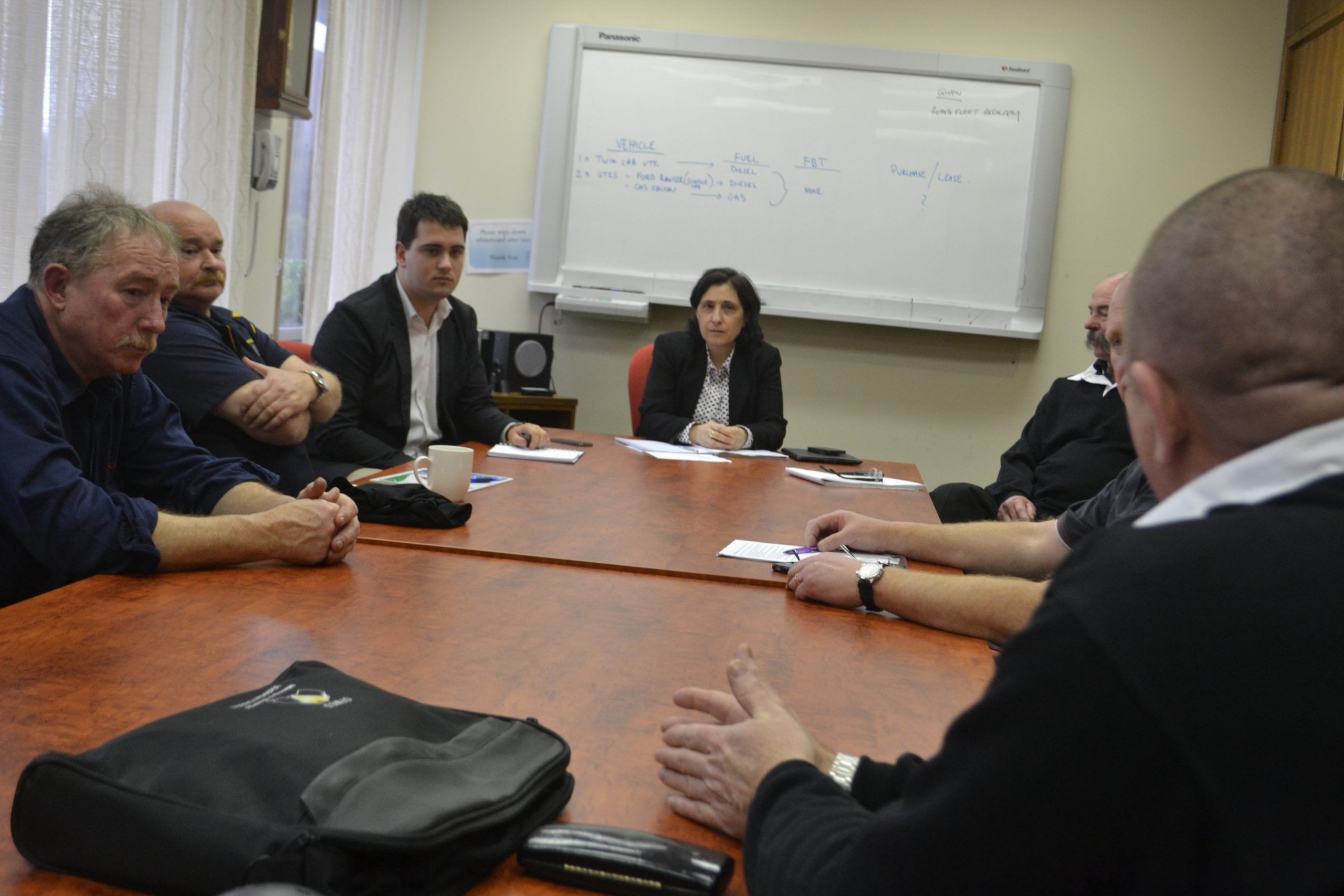 The State Government has defended its preparedness for HRL's upcoming power station and briquette factory redundancies, after Morwell's Labor candidate accused it of "lack of foresight" over the impending closure.
Jadon Mintern launched the renewed attack yesterday, following discussions about the upcoming redundancy process for at least 70 impacted workers with union delegates at the Construction Forestry Energy Mining Union headquarters this week.
Mr Mintern said the writing was on the wall for the Energy Brix two years ago, when HRL received a $50 million lifeline from the Federal Government designed to keep the operation open until mid-2014.
"It's been two years since Energy Brix was given that lifeline, you would have thought at that point the State Government would have realised they had a responsibility to begin opening up reskilling programs and support back then," Mr Mintern said.
In response to HRL's closure announcement, the State Government announced an Employment Response Plan, to link retrenched workers with other government agencies and industry officers, and provide access to subsidised training through the 'Workers in Transition Program'.
The training measure will allow the workers to circumvent TAFE enrolment restrictions, which prevent applicants accessing courses at the same or lower levels to previously completed certificates.
While Mr Mintern described the subsidised training option as a "good step," he said the government's reskilling package was "too little, too late".
"These people that are being made redundant need to know what they are being reskilled for… the job market in the Valley isn't great, and there is already a lot of skilled people around the Valley having trouble finding work," Mr Mintern said.
"Anecdotally we have skilled locals even having difficulty finding fly-in, fly-out work, and Victorians are being put at the bottom of the pile in that market."
However Member for Morwell Russell Northe labelled Mr Mintern's comments as "ill-informed," pointing to the State Government's Industry and Employment Road Map and Latrobe Valley Industry and Infrastructure Fund.
"Labor would be well aware upon coming to government we announced our 'employment roadmap' for the purpose of understanding these existing challenges and to assist the transition of local economies," Mr Northe said.
"To say the government is not doing its bit in diversifying the economy is absolute rubbish – the LVIIF has allowed many of our businesses to grow and expand and employ new people across a new range of sectors."
Mr Northe called on Mr Mintern to adopt a more positive attitude about the Latrobe Valley's employment prospects.
"Local businesses are just sick and tied of hearing negative connotations about the Valley, you just have a look around the room and see the innovative businesses which are doing great things in our community," he said.
"Labor should stop talking down our community and start being positive about it."