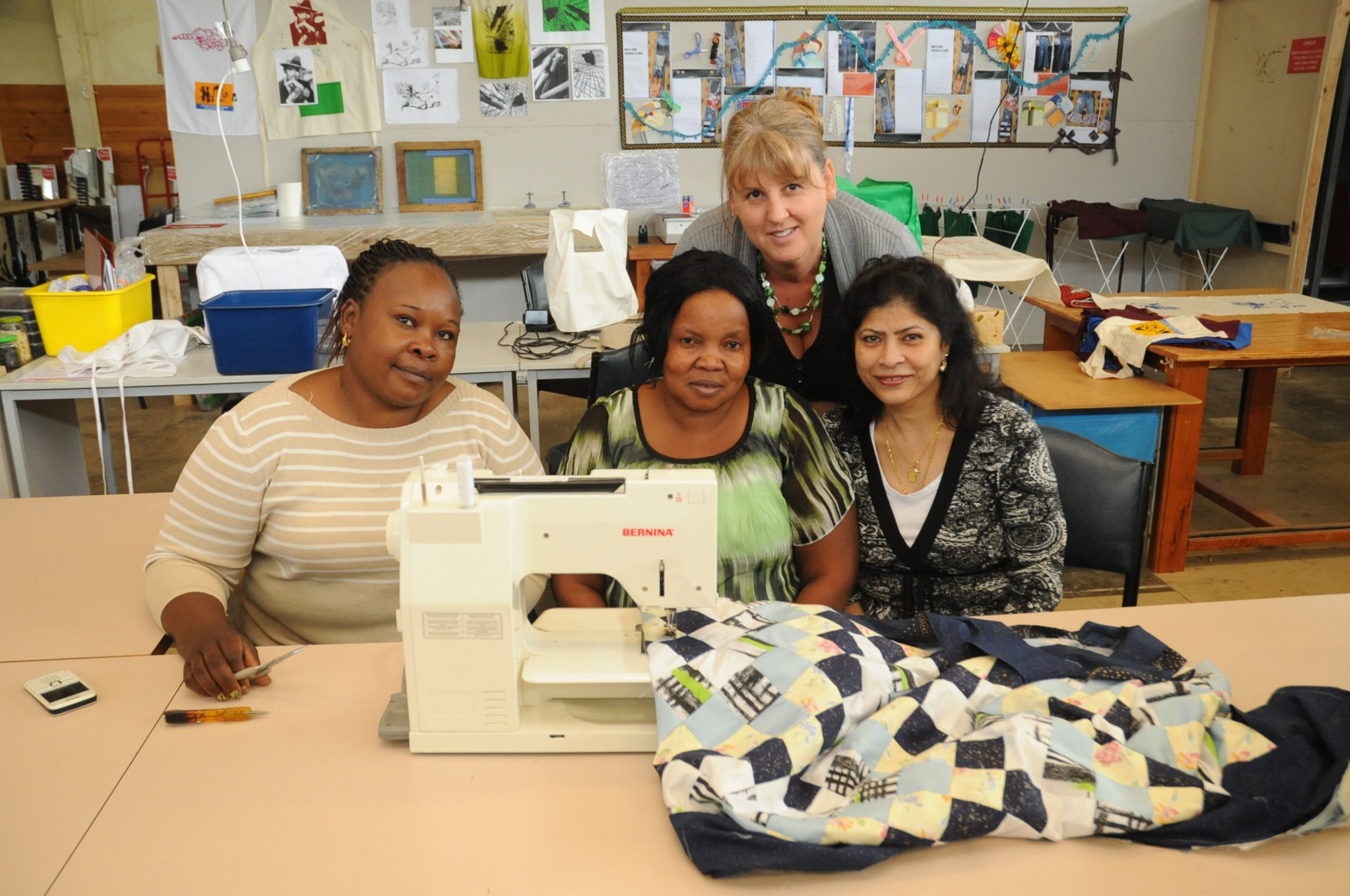 A VITAL hands-on skills program, which helps migrants struggling to assimilate into Australia's western culture, will find new life in Morwell this month.
The Global Studio initiative was particularly popular among incoming Sudanese migrants with little-to-no experience in educational settings, boosting the confidence and skills of migrants through sewing and arts classes.
However, the program was suddenly placed on hold last year, after its previous Morwell locale lost its education accreditation.
Global Studio founder and co-chair Robyn Long said the program had found a new home at the Gippsland Trades and Labour Council's Morwell office, where classes are due to recommence within the fortnight.
"The program is particularly aimed at new arrivals who find themselves isolated in the community. They have trouble mingling and finding employment because they don't have much confidence here in our culture," Ms Long said.
"Often we are dealing with people who come from no education background, and in some cases, with people who have limited cognitive skills – they don't use scissors or a calculator, and they have never seen a computer before.
"Some migrants are not able to participate even in low level language and literature classes because the don't have the capacity to learn in our settings."
The program will re-launch with free sewing and quilting classes, while a paid art class will see all works developed through the program sold for fundraising purposes.
"All money raised will go back into the program, but will also help the rebuilding of a school in southern Sudan, where they have a couple of really good projects going on where there's major flooding and famine issues," Ms Long said.
Latrobe Community Health Service Settlement Program coordinator Debra Carnduff said Global Studios had been "very welcomed" by the migrant community.
"LCHS offers a number of academic-based programs for new arrivals through a five year monitoring program, but academic pathways are not the right fit for everyone," Ms Carnduff said.
"(Global Studios) is great because it gets people out of their homes and practicing English in a relaxed and social atmosphere, which is very welcoming because all of us need to have activities and friendship and feel a part of something.
"There are also many women who don't recognise some of the skills that they've got, this program allows them to develop and realise those skills at their own pace."
Global Studios is celebrating its re-launch this weekend with a stall at the Craft Alive expo at Kernot Hall, Morwell, which runs from 15 to 17 August. For more information phone Robyn Long on 0422116309 or email robynstantonlong@gmail.com