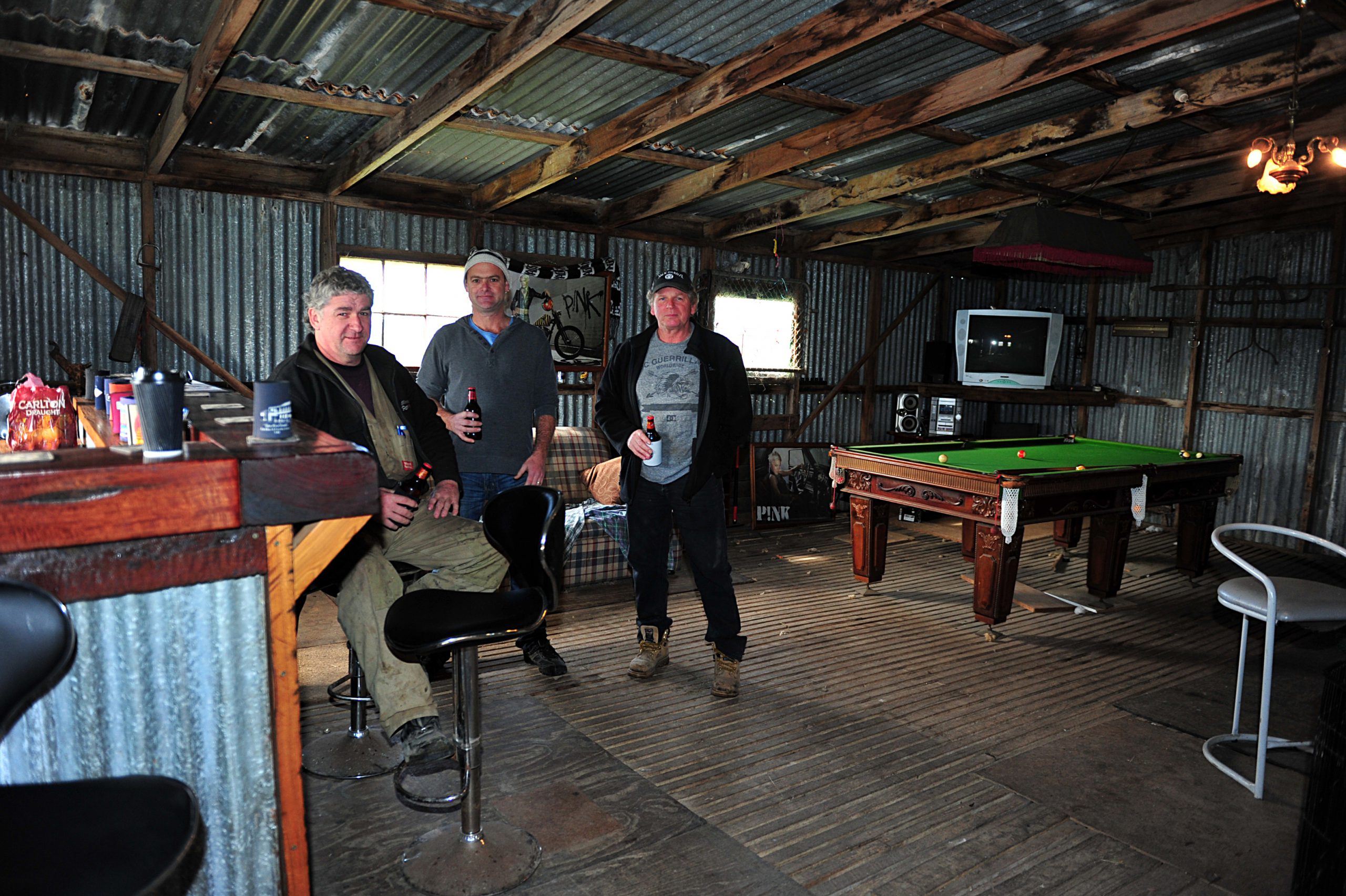 With vintage and vulgar signs, bars, fire barrels and everything old-school on offer, Rosedale will host Australia's first man cave market.
Looking to boast an array of trades and unique items, organisers are calling out to all blokes across Gippsland who make their own furniture, metal goods or anything worthy of going straight to the pool room.
Due to be held on 7 September, the market will coincide with Fathers' Day.
Organisers hope Rosedale's Princes Reserve will be taken over by stalls, displays and entertainment as it did at the recent Vintage Retro Festival.
"Being on Fathers' Day it gives the blokes a chance to do the things that they want to do instead of getting socks and jocks; they get enough of that," organiser Gabe Murany said.
"It's good for the town, it's more than just a market, I think it will be more of a festival."
Mr Murany said man caves had grown from the idea of men having private time in their sheds to a more extravagant and almost second home.
"Over the years blokes have been in their sheds doing hotrods and bikes and that sort of gear and now it's gone a little bit further and they've got a bar and a TV and they can watch sport and that kind of thing," Mr Murany said.
"Really with the man cave market it's providing products for guys to set whatever theme they want their cave to have."
Turning away girly stall requests, Mr Murany said the market was designed by blokes, for blokes.
"It's pretty much concentrated just for the blokes with this particular market. We've had a few women coming in and they want to sell dream catchers but I've said no, blokes aren't into dream catchers," Mr Murany said.
"It will be a little bit on men's health as well, we're hoping to have a paramedic there and we're hoping beyondblue is coming.
"There will be hotrods and street machines and whatever other paraphernalia we can get our hands on that people want to sell to go into a man cave."
The market will run from 8am to 2pm on Sunday, 7 September.
For more information or to book a stall for the event, phone Gabe Murany on 0429 992 088 or email rosedalemancave@bigpond.com