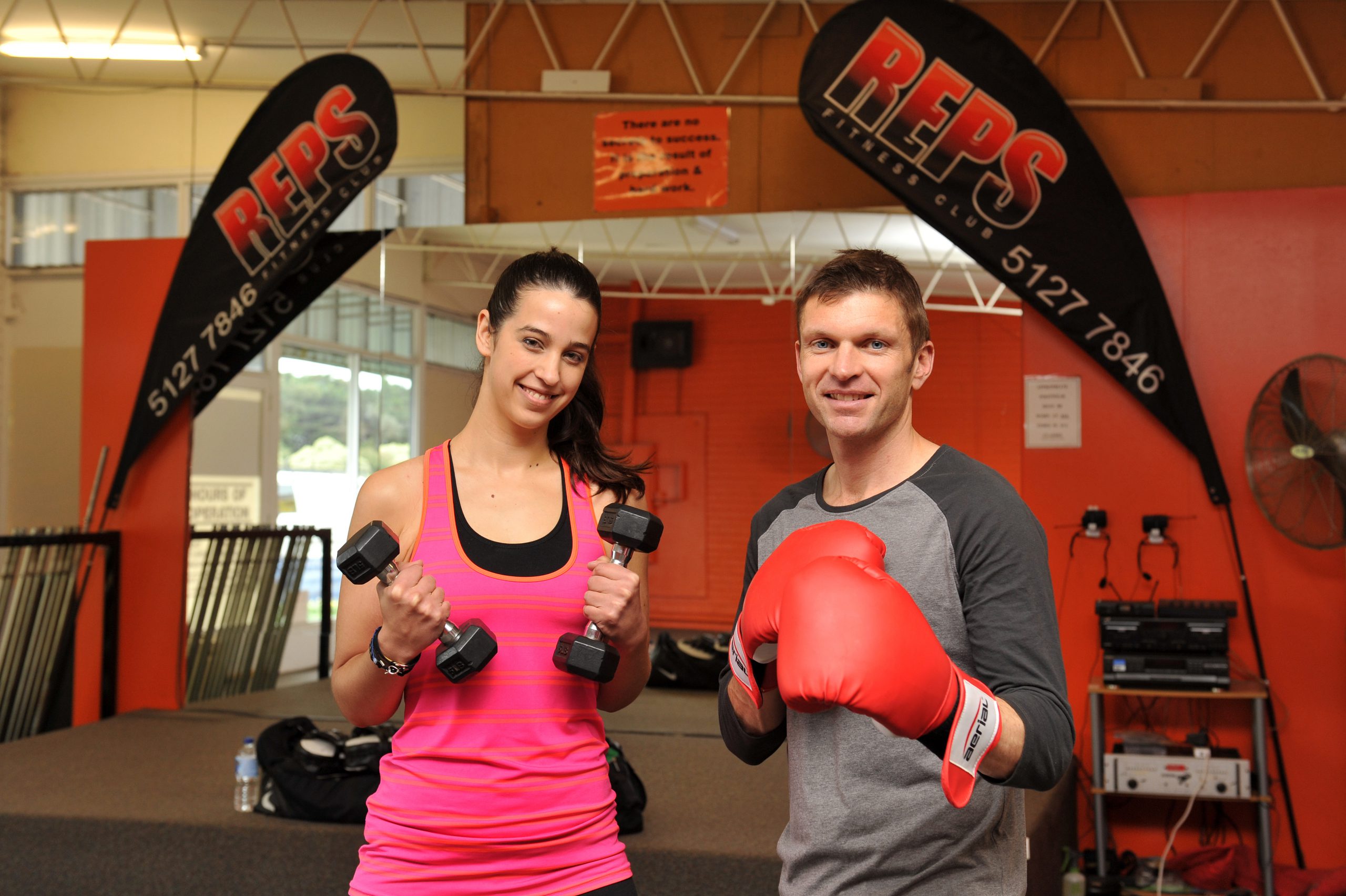 A Latrobe Valley fitness duo are running free training sessions with the desire to inspire community members to exercise
Nick Schilling and Samantha Stuckey are on a mission to get people active and are resorting to free of charge non-confronting group training sessions to spread the message.
"The philosophy is to help with social issues and health issues across the Latrobe Valley but in particular Moe and Morwell at the moment so I've rolled out free bootcamps," Mr Schilling said.
"It's boxing based and I provide all the equipment and it's targeted at people that may be shy of going into a confronting space such as a gym."
A former Kurnai College physical education teacher, Mr Schilling is now training people full-time, but hopes to reach those who cannot afford personal training.
"I'm wanting to help people from the community that I'm from, because I know that low socio-economic status is linked to cardiovascular disease," Mr Schilling said.
"In order to combat that I'm offering free bootcamp and personal training sessions to try and encourage those that wouldn't otherwise have been able to do that."
Traralgon-based personal trainer Samantha Stuckey said her weightloss journey over the past year had inspired her to help others.
Ms Stuckey signed up with a gym less than a year ago and has since lost 30 kilograms and started personal training.
"I want them to learn that fitness can be fun, it's a great lifestyle to get into as well, trying to be naturally fit and healthy," Ms Stuckey said.
"By giving them the experience with the bootcamp it might help them be motivated and it's a great way to get together and exercise and socialise together as well."
Free bootcamp sessions will be held on Wednesdays at 6am at Reps Gym, Lloyd Street, Moe and on Thursdays at 6am at Kernot Lake in Morwell.
For more information, phone Nick Schilling on 0439 321 779 or visit the Change It Now Facebook page.