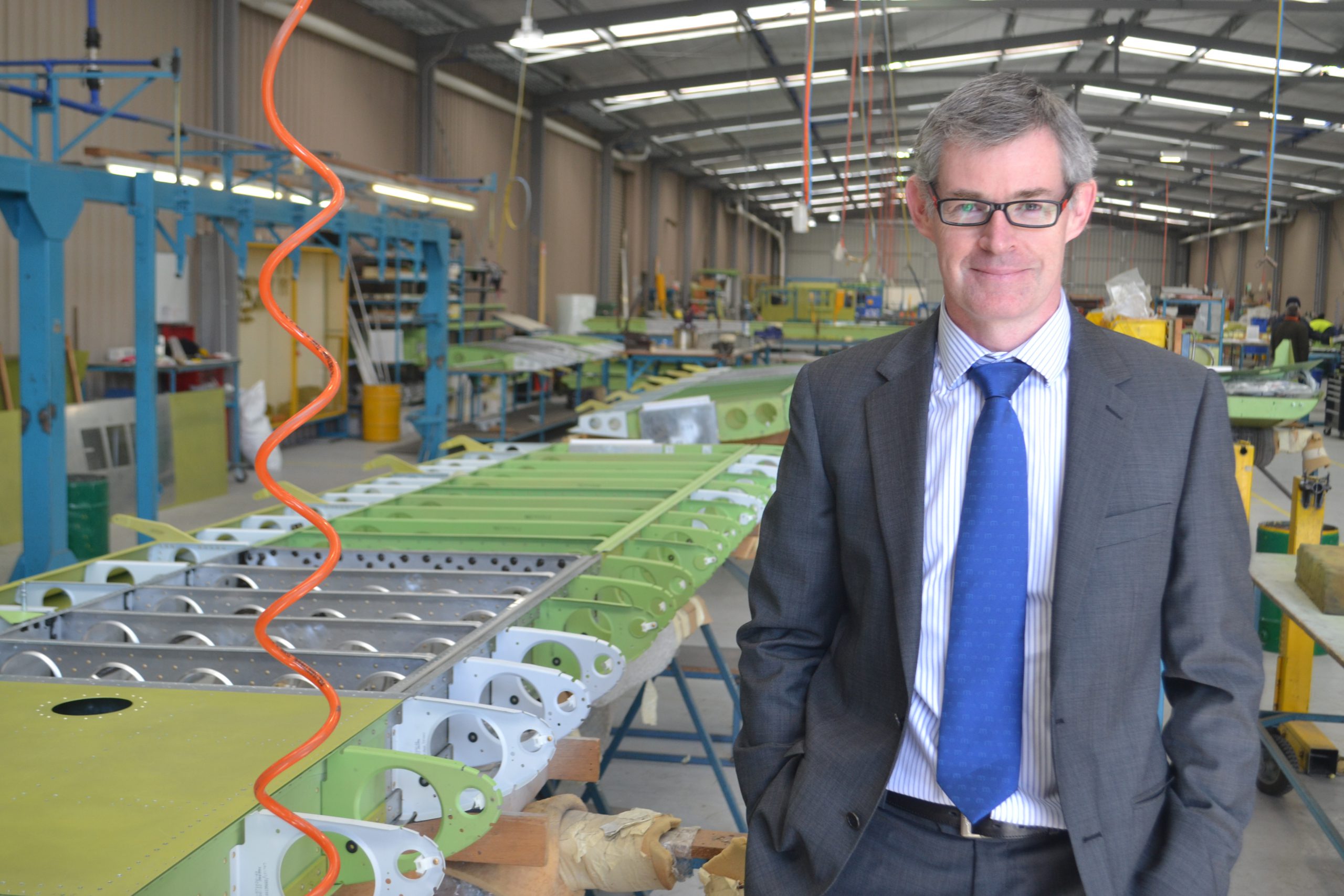 The completion of a major two-year redevelopment at Latrobe Regional Airport has secured the facility's long-term viability and the Valley's future stake in aviation.

That was the consensus from local and State Government stakeholders on Friday, heralding the completion of the $2 million upgrade.
The vast suite of improvements included the construction of a new GippsAero development hangar, the building and grading of 'aprons', taxiways and run-up bays, creating 70 jobs throughout the project.
Funded through the State Government's $1.5 million 'Growing Aerospace Manufacturing at Latrobe Airport' fund, and an additional $500,000 from Latrobe City Council, the redevelopment also saw the refurbishment of a gravel taxiway and the installation of a new concrete helipad, security fencing and car parking.
Member for Morwell Russell Northe said the project would provide greater capacity to handle "anticipated growth" in aircraft traffic from increased production at GippsAero and other industries attracted to the airport.
Deputy Premier Peter Ryan said the milestone was an important reminder of the range of aviation and emergency services which operated from the local airport.
"With around 230 workers involved at this site, LRA is an important strategic asset, which will open up opportunities in the future," Mr Ryan said.
"The real story in this lies in the longevity of the site. This is a great story which has not been without its challenges over a period of time."
The milestone followed the recent positive reports of GippsAero's production outlook, after a bleak May 2013 announcement of 40 redundancies as part of an impending restructure.
On Friday, GippsAero chief executive Keith Douglas said the business had undergone a massive streamlining of operations since the restructure, with 50 workers currently being upskilled in line with the latest manufacturing techniques, tool-handling and process flows.
"We are super excited about the future here. We've gone through the history of the company and looked at its successes and failures, and there's a much better understanding of the global market now," Mr Douglas said.
Mr Douglas said the company's GA-10 aircraft was launched on the American market late last month, and post-prototype production had already begun on the first unit.
He said the company was confident of securing its first five GA-10 orders in September to buyers in surveillance, tourism, and skydiving markets.
"It's about securing those significant larger deals which set you up with two to three years of work, but that doesn't happen over night.
"Once you properly identify those opportunities, you hit those markets and you hit them hard."
At formal proceedings on Friday, Latrobe City deputy mayor Dale Harriman thanked GippsAero for "having the faith to stick with us".
"This redevelopment project is a great indication of the diversification or our region," Councillor Harriman said.