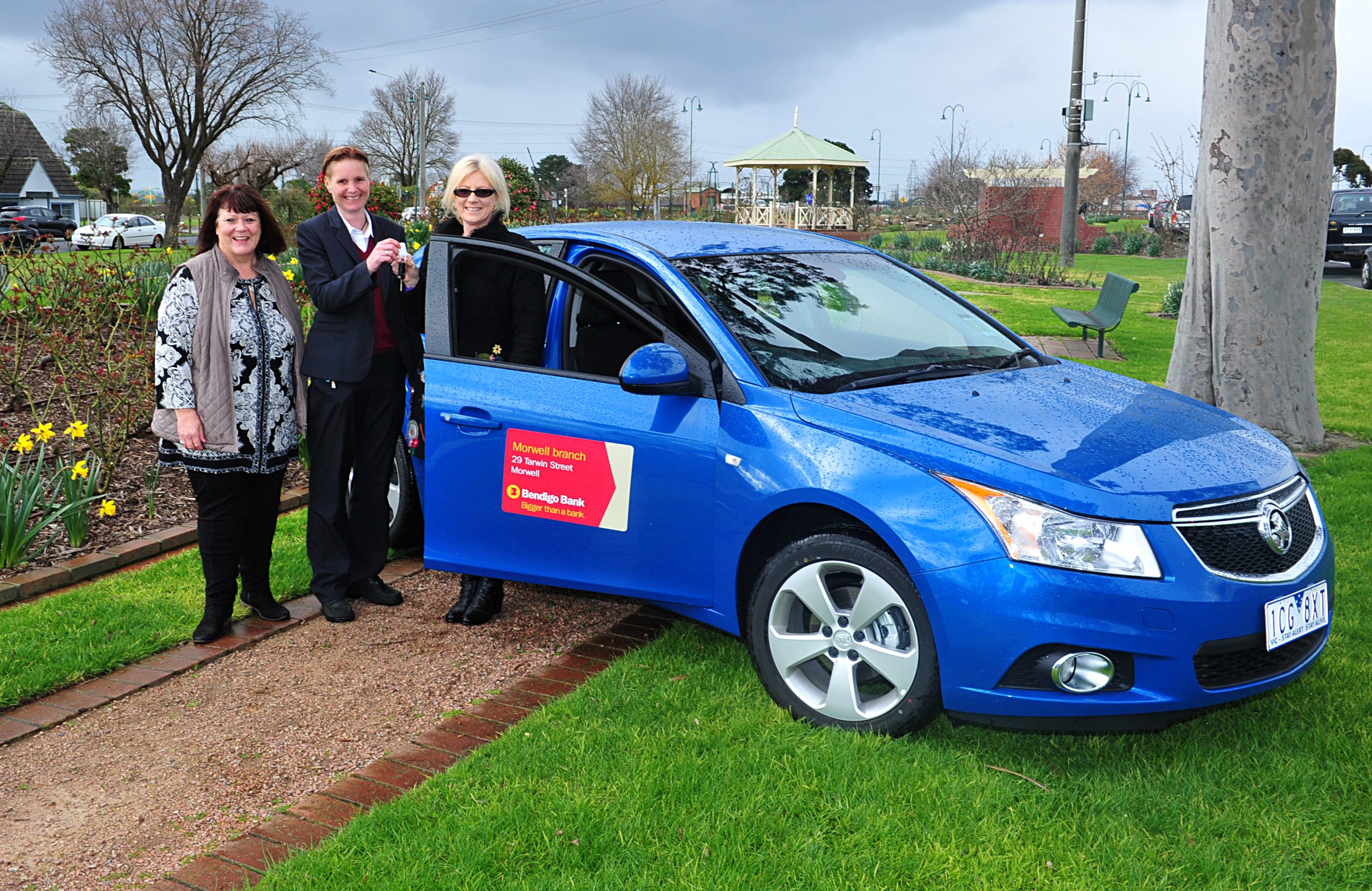 A MENTORING program which helps disadvantaged teenagers learn to drive is equipped to expand, following major community donations.
The L2P program has purchased a second car with almost $18,000 from the Bendigo Bank Morwell and the Morwell Lions Club, which will be used to help teenagers who do not have access to a car or supervisor, to accrue their 120 hours of driving experience before gaining their probationary licence.
"This initiative is not only about saving lives on the road, but it will also enable young people to gain independence and achieve their employment and training options," Berry Street Gippsland acting director Jane Barr said.
"I just think it's a wonderful thing that the community can get behind our local young people."
The fundraising effort culminated in a gala dinner hosted by the Bendigo Bank in Traralgon at the weekend which raised surplus funds that will go towards the car's running costs.
The L2P program has run through Berry Street since 2009 and helps up to 27 learner drivers each year.
Bendigo Bank Morwell branch manager Renee Vidler said her support of the L2P program began when she enquired about becoming a mentor.
But after a bank managers' conference highlighted the fundraising efforts of other branches, she decided to aim much higher.
"I thought maybe we could do something to raise enough funds to get another car for Berry Street," Ms Vidler said.
"I felt we needed to help loft the reputation of local youth, but also make our young drivers safe on the road."
So began a six-month fundraising effort of regular barbecues, a trivia night and Saturday's gala dinner.
"I had faith in my team. I knew we could get there," Ms Vidler said.
For the Morwell Lions Club, its contribution to the effort was historic.
Its $5000 donation was the highest donation the branch has ever made to a single organisation.
Director Max Williamson said it came after an initial donation of $500.
"The club celebrated its 50th charter in December last year and as part of that we considered making a major donation to a worthy cause," Mr Williamson said.
"When we came to June, the one that stood out was the fundraising campaign for a second vehicle.
"We were struck by the fact that there were 27 young people who don't have access to a vehicle or family supervisor and we thought being able to drive in a regional area is a necessity."
Anybody interested in mentoring as part of the L2P program can phone Berry Street Gippsland on 5134 5971.