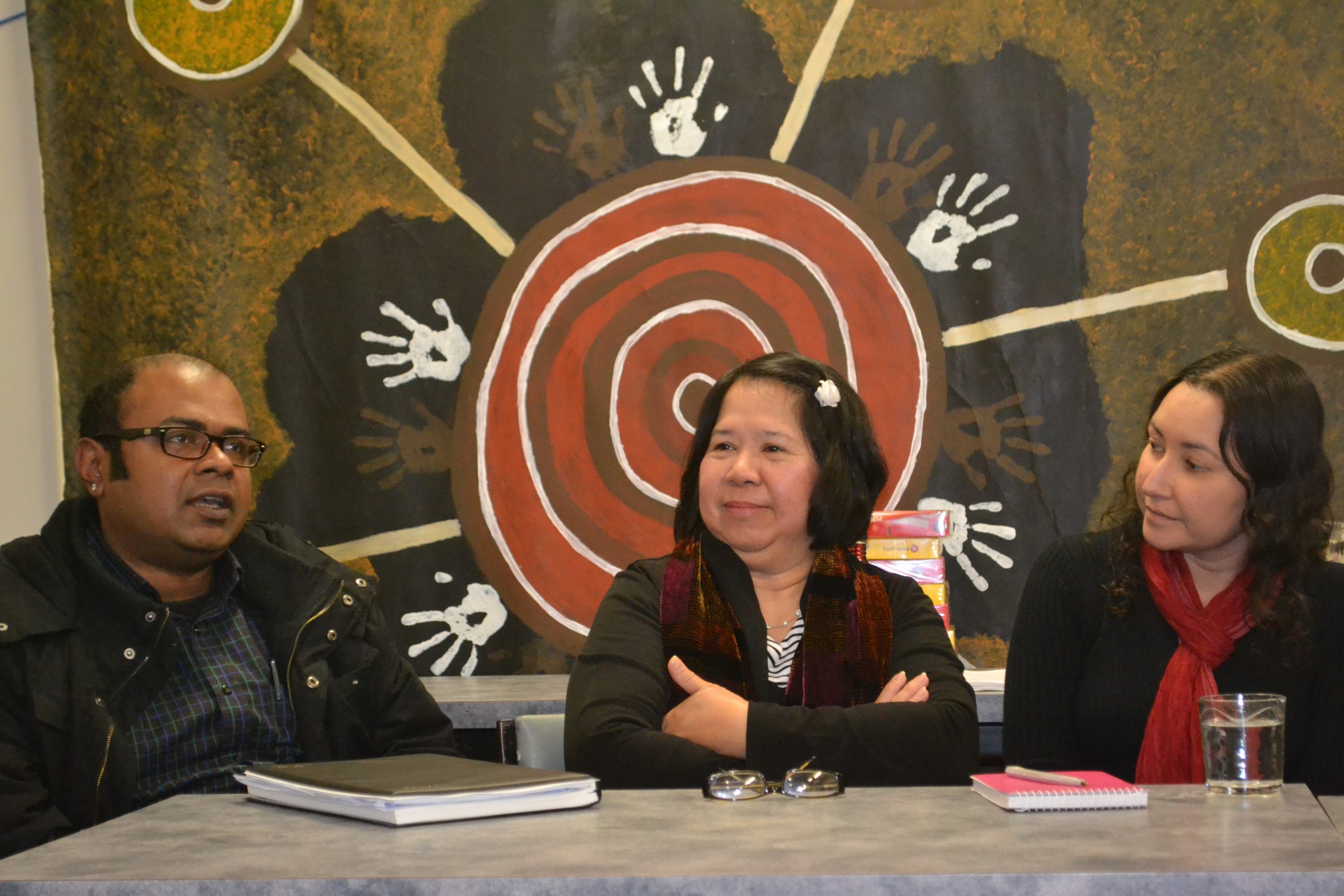 THE lack of job opportunities is the greatest barrier facing migrants when relocating to regional Victoria, according to newly-arrived migrants speaking at a training seminar in the Latrobe Valley.

But despite these challenges, the migrants said they were grateful for the freedom and security offered in the Valley.
Tahseen Qadeer, a Bangladeshi national who migrated to Australia in 2012, spoke at the training seminar at Gippsland Multicutlural Services on Thursday where service providers listened to the testimonies of new migrants.
Raised in a middle-class family and a son of a Bangladeshi government official, Mr Qadeer was told by his migration agent that he would receive support from the Australian government when he relocated to the country.
However this did not happen, and he instead had to live with a friend in Ballarat while searching for work.
Unable to find employment, Mr Qadeer said he revised his resume and removed certain details so he did not appear overqualified for some jobs.
"I tried to rent a house but no one wanted to give me one because I didn't have a job," Mr Qadeer said.
Mr Qadeer said he eventually juggled three jobs to make ends meet. He now lives with his family in Warragul and works for a charitable institution.
Mandeep Kaur, an Indian national who arrived in Melbourne as a student in 2008, said she woke at 4am everyday to catch a train to her job in the Latrobe Valley.
Ms Kaur said she could not relocate to the Valley because her husband worked in Melbourne, but appreciated the freedom of being able to move around and make her own decisions – practices not available for women in her home country.
It is this sense of freedom and a level of security that Mue Hsay, a Karen refugee, was grateful to find in Australia. The Karens belong to an ethnic community who fled to the border of Burma and Thailand to escape persecution by the Burmese military junta.
Ms Mue, who spoke through an interpreter, said life in Burma was hard for her and her family, who often lacked food and faced the threat of stepping on landmines.
She flew to Australia in 2008 to become one of the Karen community's first settlers in Wonthaggi.
"I can drive a car and now I'm an Australian citizen," Ms Mue said, often nodding her head which to many Asians represented a gesture of gratitude.