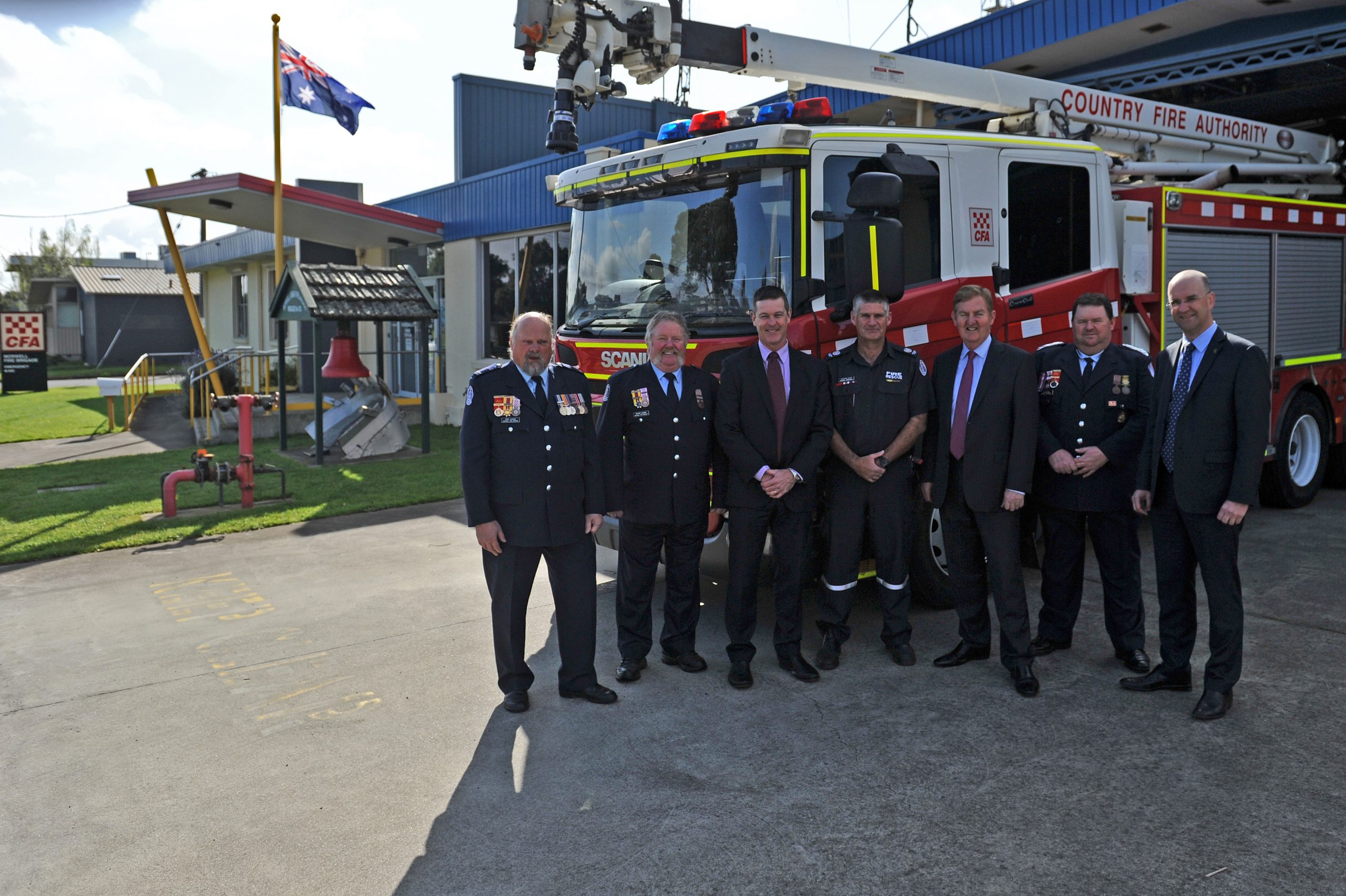 Morwell Fire Brigade will benefit from a new multi-million dollar station, replacing the McDonald Street facility it has "outgrown".
Deputy Premier Peter Ryan announced on Friday $5 million was available to plan and build a new Country Fire Authority station, with scoping of a new site to begin immediately.
Morwell Fire Brigade First Lieutenant Pat Quinn said the town's firefighters had been calling for a new station for many years.
"We moved from Church Street to here (in 2004) and it was the old ambulance station that was done up and we probably outgrew that fairly quickly," Mr Quinn said.
Mr Quinn said the current station was "falling down around us" and was also too small for their needs.
"For appliances, we need more room. We're got trucks parked out the back… they're not in under cover, we can't get to them, access them easily," he said.
"We're also possibly getting another aerial appliance, which won't fit in the place."
Mr Quinn said the new site would ideally be in a similar position to where it was now, but renovating the current station was not an option.
Mr Ryan said this project was in line with the recent announcement of a dedicated Latrobe Valley CFA district, but the two projects would run independently.
He stressed this upgrade was not an election promise and the funding was available now, with room to move if the project costed more than the $5 million the CFA had sought.
"If we need more money, we'll get more money," Mr Ryan said.
"I mean the intention here is that we build a facility to accord with Morwell's future needs and in the context of establishing the new fire district, Latrobe Fire District."
Member for Morwell Russell Northe said the project was "fantastic" news, as it would significantly enhance emergency services in the Valley.
However, United Firefighter Union of Australia secretary Peter Marshall claimed the announcement was insincere, as there were "no timelines", "inadequate" funding and the government was "scant on detail".
"Fire-fighters there have been crying out for an increase in resources, firefighter numbers and buildings and on the eve of the election comes a gratuitous announcement of very little substance by Peter Ryan and the local member," Mr Marshall said.