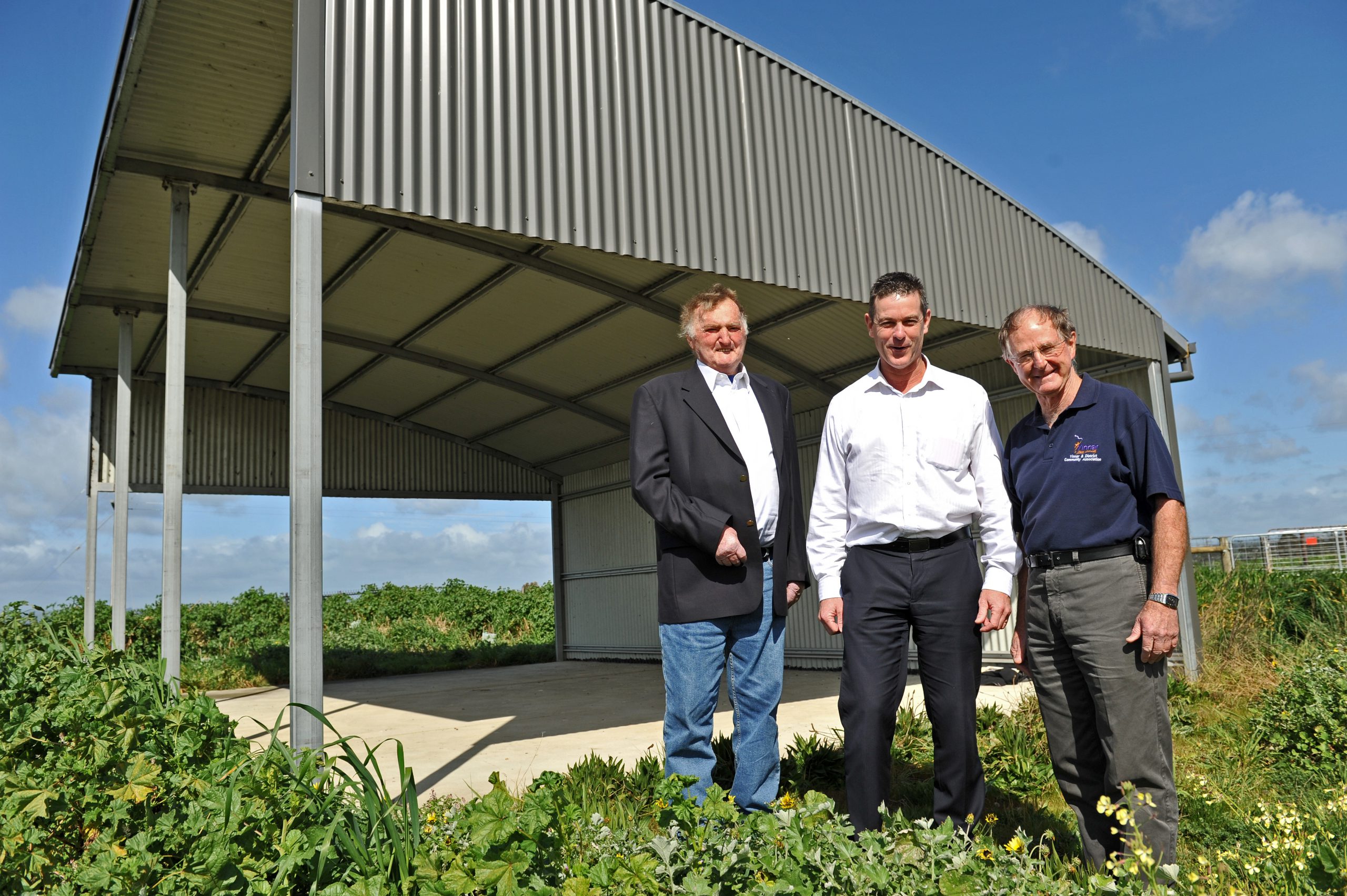 IN a bid to create awareness of Driffield's history, a resident's push for a informative display commemorating the community that was has borne fruit.

For years Driffield resident Barry Bond had attempted to secure funding for a commemorative shelter through local and state government agencies.
After the shelter was built, Mr Bond saw the next step as creating a space for community members and visitors to learn about the history of Driffield, a town which was removed to pave the way for the Hazelwood coal mine.
Hearing of Mr Bond's ideas and lack of funding, Yinnar and District Community Association decided to help him. They applied for and were successful in securing $18,800 from Latrobe City Council, Mirboo North Community Bank branch and the State Government.
"Barry was doing it on his own, he had convinced Latrobe City to build the shelter, but he wasn't sure how best to go from there," YDCA member John Harris said.
"Barry felt he was up against a brick wall so when we heard about that, we agreed that it was the sort of project we should help with."
Mr Harris said the association felt a kinship with the remaining residents of Driffield.
"Driffield was a community in a sense not that much different to Yinnar," Mr Harris said.
"Because the town had been removed and all the public buildings had gone, the danger was that none of its history would be known."
Mr Harris, who lived at Yallourn when it was announced the town would be demolished to make way for a coal mine, said former and current Driffield residents needed to be recognised for their contribution to the Latrobe Valley.
"Members of the Driffield community had been on the shire council, they'd worked hard at getting their hall and their school, it made its contribution to the development of the Latrobe Valley," Mr Harris said.
"Because Barry had worked hard for so long, it was an excellent opportunity to have a physical record of that community's existence.
"This will enable not only people in the Valley but people who are visitors to the Valley to be able to catch up on the fact that community existed."
The shelter will include informative signs and other memorabilia to educate visitors on different aspects of the former Driffield community.