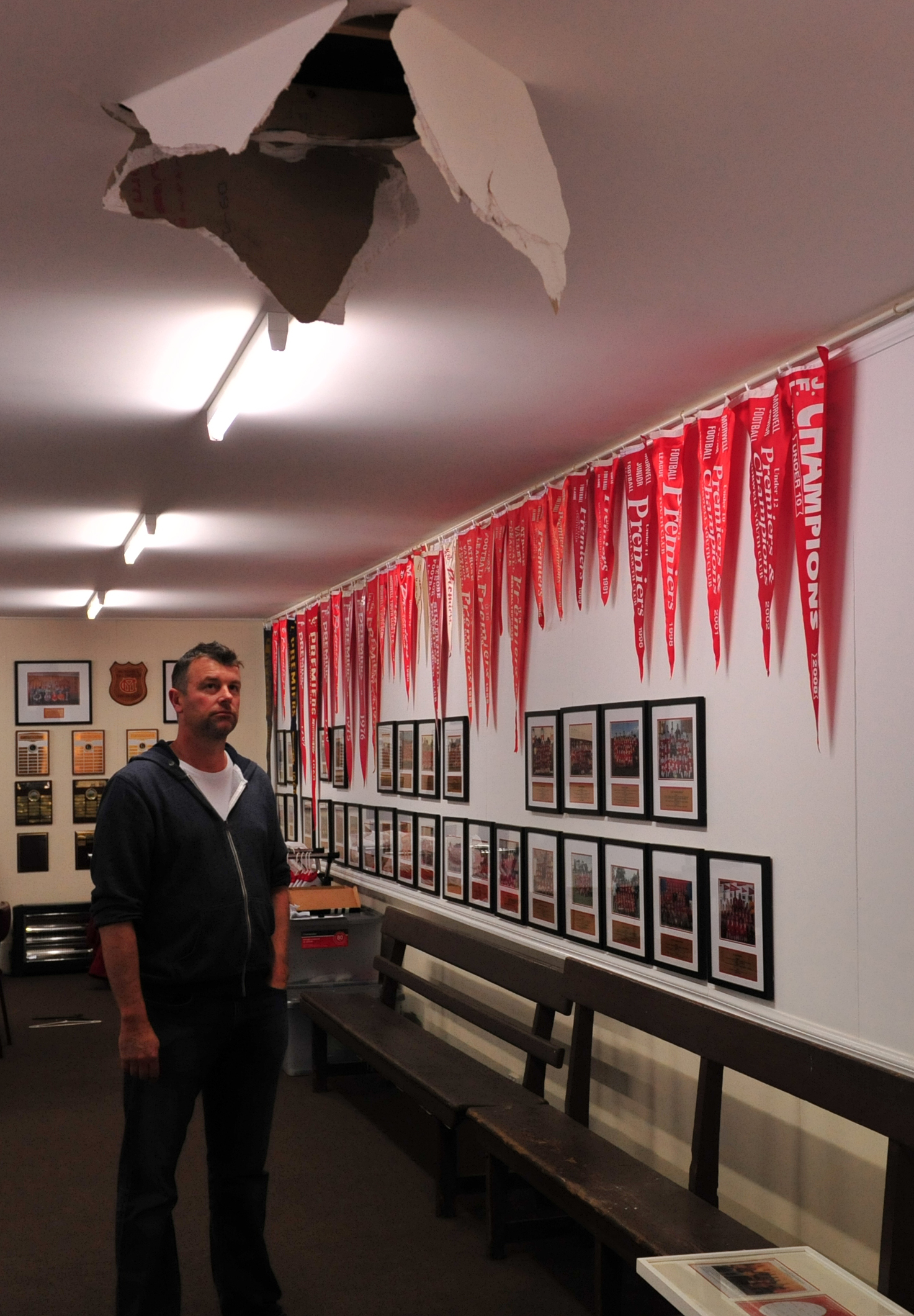 AN unwanted annual tradition has come around again at Morwell Youth Club Junior Football Club, with its clubrooms the target of theft and vandalism again last week.
Club vice president Dean Brown made the discovery last Thursday, when he visited the clubrooms in search of a football jumper and could not get through the front door, which was blocked by a chair.
Upon entering the premises, he noticed several smashed walls, damage to the ceiling, a broken door and a television, donated by Morwell RSL, stolen.
The culprit also broke into the toilet block next door, apparently through the ceiling.
The vandalism comes on the back of a $12,000 makeover of the clubrooms, self generated by canteen takings and fundraising throughout the season.
"It's all the people at the club that put their money in," Mr Brown said.
"Everyone at the club has put a lot of time in, we've made all this (gesturing to the honour wall), it never used to look like this, we've just done the whole clubrooms up in the last couple of years."
Mr Brown said it had become a regular occurrence, stating "every year we get a break in".
"They're not really gaining anything because there's nothing here that's valuable… all it is is just trophies and memorabilia, so really they're just wrecking it for the kids," he said.
Mr Brown said Latrobe City Council had pledged to help board up and repair the damage.
The break-in occurred between last Tuesday night and Thursday afternoon.
Anyone with information should phone Morwell Police Station on
5131 50000 or CrimeStoppers on 1800 333 000.