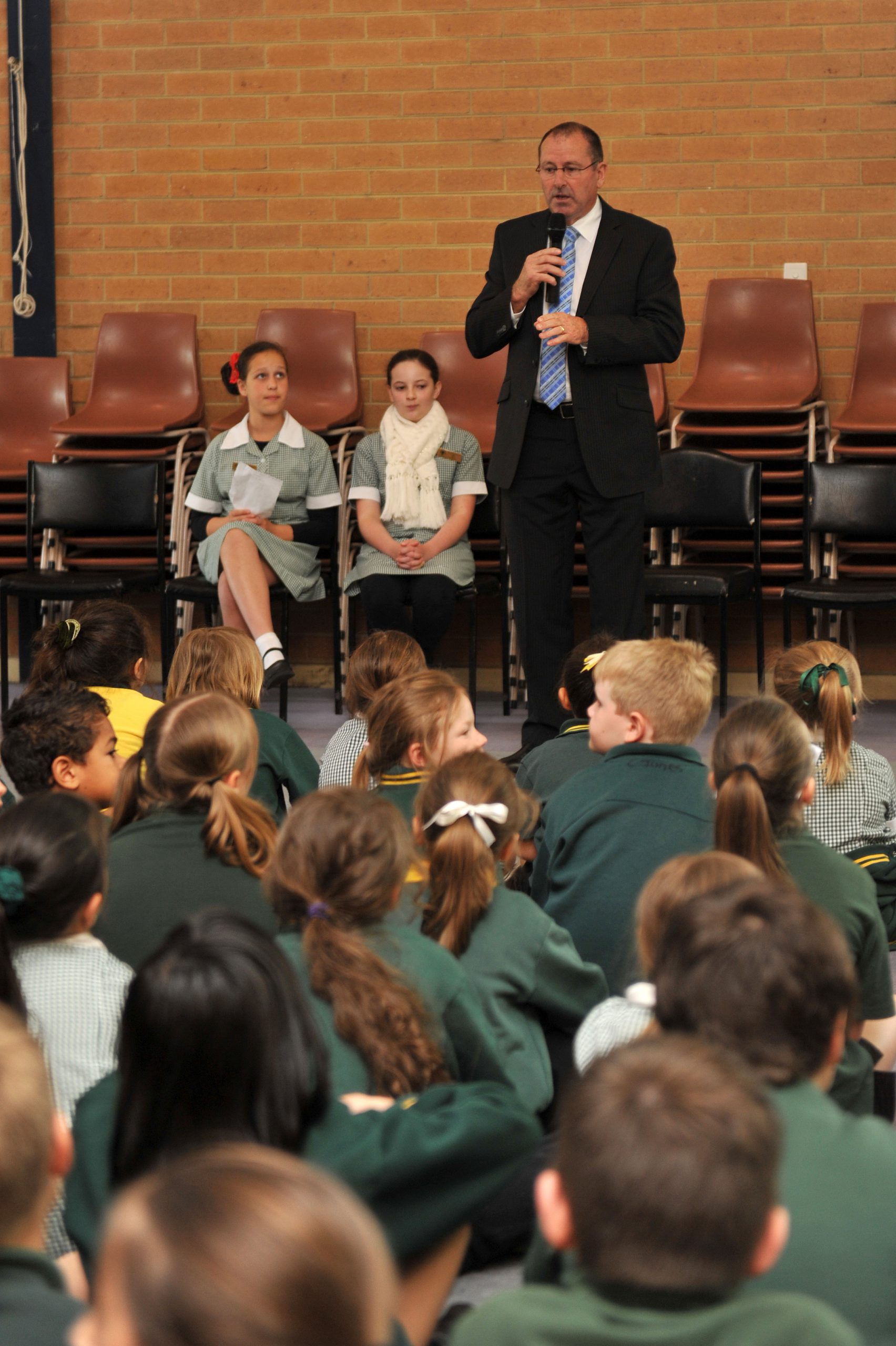 Much-needed upgrades to Albert Street Primary School's perimeter fence could become a reality if the current State Government is re-elected, Member for Narracan Gary Blackwood announced on Friday.
During a school visit Mr Blackwood made a $2 million commitment, to be spent on building upgrades and an improved fence to keep vandals, thieves and trespassers off the school grounds.
Principal Monique Osborn said the fence was needed, with almost all of the school's gardening equipment stolen before the school holidays.
School Council member Sharon Waterhouse said trespassers and the sometimes dangerous litter they left, such as glass bottles, needles and marijuana paraphernalia, had been a problem at the school for many years.
"We have a lot of vandalism and uninvited guests out of hours… because of the location in town," Ms Waterhouse said.
Ms Waterhouse said the current fence was not tall enough to keep trespassers out, nor children in and was concerned a student could too easily run onto the busy road.
She said the costs involved meant there was no way the school could raise enough money to carry out the works by itself and was grateful for the pledge.
Dr Osborn said the remaining money would go toward the school's other priorities of replacing out-dated "Mod Five" classrooms built in 1983.
"They leak… they're small, we have mould issues… there's not enough room for the kids to move around," Dr Osborn said.
She said she also hoped to build a kitchen area for students to cook food for others in the community as part of a current program.
Mr Blackwood said the government would work with the school to ensure the money goes towards the priorities the school had identified, building on the "excellent education" already provided at the school.