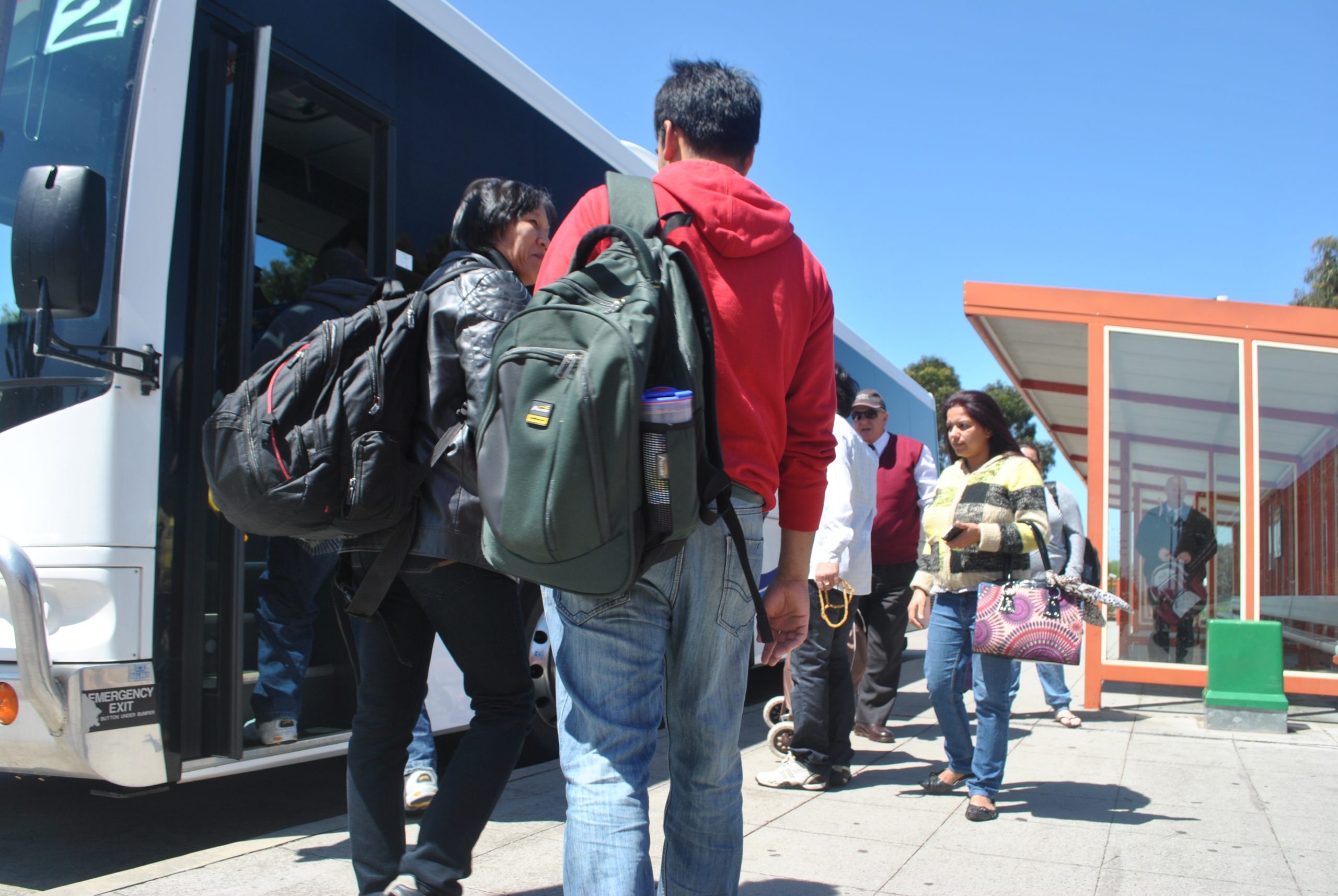 The closure of the Gippsland V/Line west of Moe will last "weeks rather than months", as largescale works get underway as part of a $4 million bridge replacement project.
Dump trucks and high visibility jackets could be seen at the site from the Princes Freeway this week, where a 260 metre section of the track had been removed.
A V/Line spokesperson said crews were preparing the site for the arrival of the crane, piling rigs and bridge components yesterday.
While V/Line remains reluctant to commit to a project completion date, the spokesperson said the work was "on schedule" and about 20 people were on site working on the project.
Replacement coaches have been operating between Traralgon and Moe, with city bound services departing 15 minutes earlier than scheduled departure times.
The progress comes after a horror start to the week for Gippsland's public transport commuters, with massive delays experienced across the rail network when lightning and heavy rain took out track signals in parts of the metro network.
The V/Line spokesperson said patronage numbers had not been impacted by the track's closure.
With news of the free travel still yet to sink in for some commuters, some passengers were seen habitually swiping on and off their myki cards yesterday.
"Again we want to thank our customers for their patience and understanding during this period, and want to remind them that free travel is available on the Gippsland line until further notice," the spokesperson said.
Initially scheduled for December, the upgrade was brought forward last week after a routine engineering inspection found concerning levels of corrosion in four large culverts, which feed the Morwell River under the track west of Morwell.
Meanwhile the train line's largest freight user, Australian Paper, has been forced to source emergency road transport amid the rail line's temporary closure.
Transporting more than 300 shipping containers of paper product to Melbourne ports every week across a minimum of seven services, the Morwell bridge closure has cut off a major supply route for the company.
A fully packed freight train sat idle on the line on Friday afternoon, as V/Line announced the track's indefinite closure, before it was eventually allowed to pass through.
Australian Paper national logistics manager Phillip Porter said the company's freight contractor Qube Logistics had reshuffled its broader trucking fleet to meet the sudden shortfall in transport capacity.
Mr Porter said Qube had brought in a fleet of 'Skel' trailers, capable of carrying single shipping containers, while extra 'tautliner' trucks had been brought online.
"Qube has a range of trucks performing different tasks, which they have shuffled… to free them up for us," Mr Porter said.
"The trucks are working on 12-hour shifts so they can do two full trips in that time."