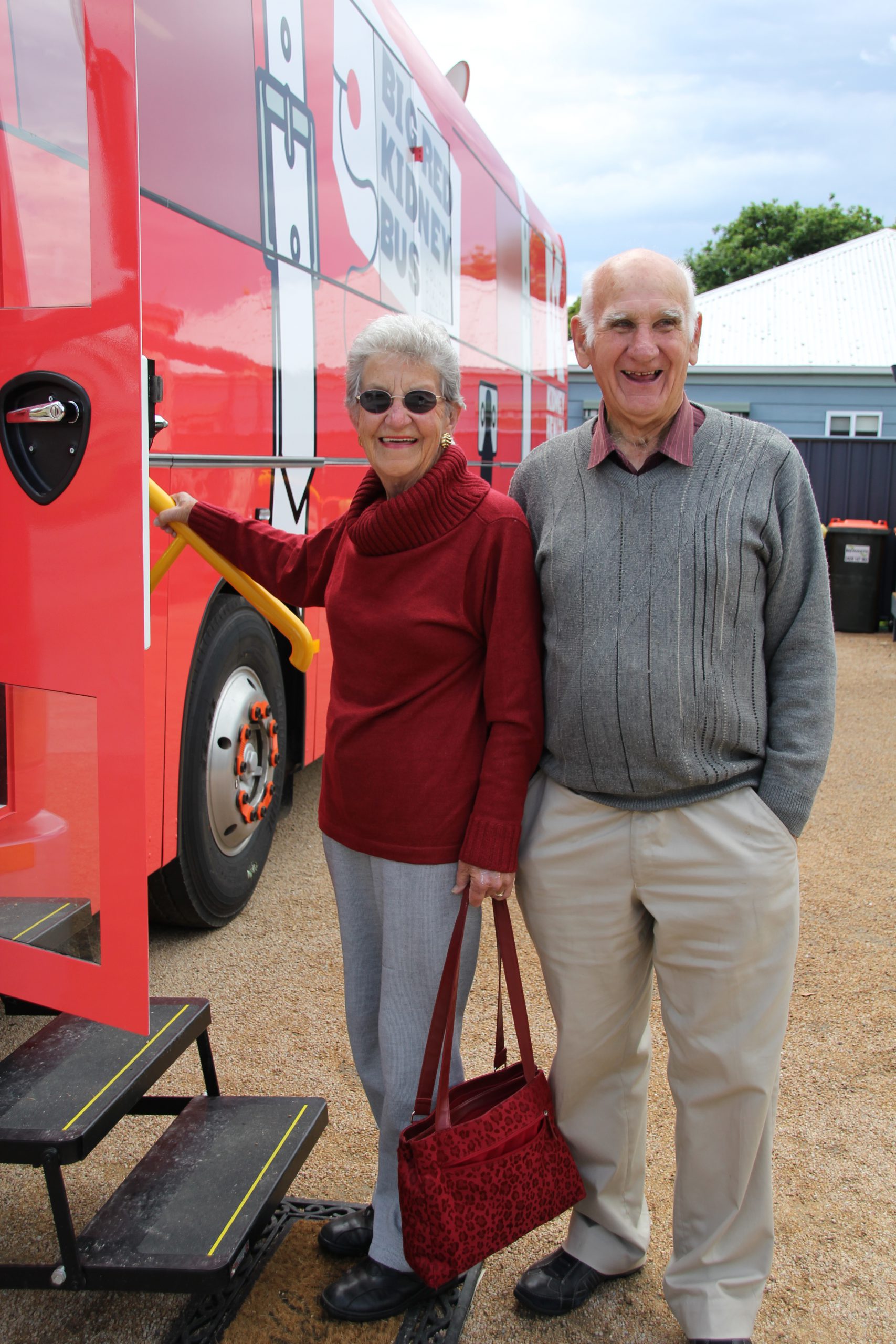 With the first round of Big Red Kidney Bus patients hooked up and ready for holidays, patients from across Australia are living the legacy Latrobe Valley dialysis patients left behind.
The mobile dialysis unit, the idea of the late Vince Tripodi, has hit the road and is currently stationed at Lakes Entrance – its first destination.
Mr Tripodi, who wished for the seaside town to be the first destination, formed the Mobile Kidney Dialysis group with fellow Latrobe Regional Hospital dialysis patients Bruce Bremner (dec), Suzi Picken (dec), Peter Maxwell, nurse Margaret Maxwell and his wife Frances.
Thirty-four patients are booked into the six-week stint at Lakes Entrance, including someone who travelled 721 kilometres to the holiday destination.
"This bus just provides people who have already done it very hard with their kidney disease the opportunity to relax, put their feet up and not have their dialysis intrude on their lives, where they're limited and can't go on holidays," Kidney Health Australia executive officer Anne Wilson said.
"I had a relative of one of the ladies who dialysed with tears in his eyes saying up until that point she'd been house bound and this was the first holiday."
Sale dialysis patient Ann O'Brien said although she had been lucky on occasion to dialyse in other hospitals while on holiday, the bus meant freedom for those suffering from kidney disease.
"We're all just liberated I think, I talked to quite a few of them (at the opening) and at least one has booked in for two different trips, she and her husband normally dialyse at home," Ms O'Brien said.
"It is a marvellous project and I would love to see it go Australia-wide so that everyone can benefit from it."