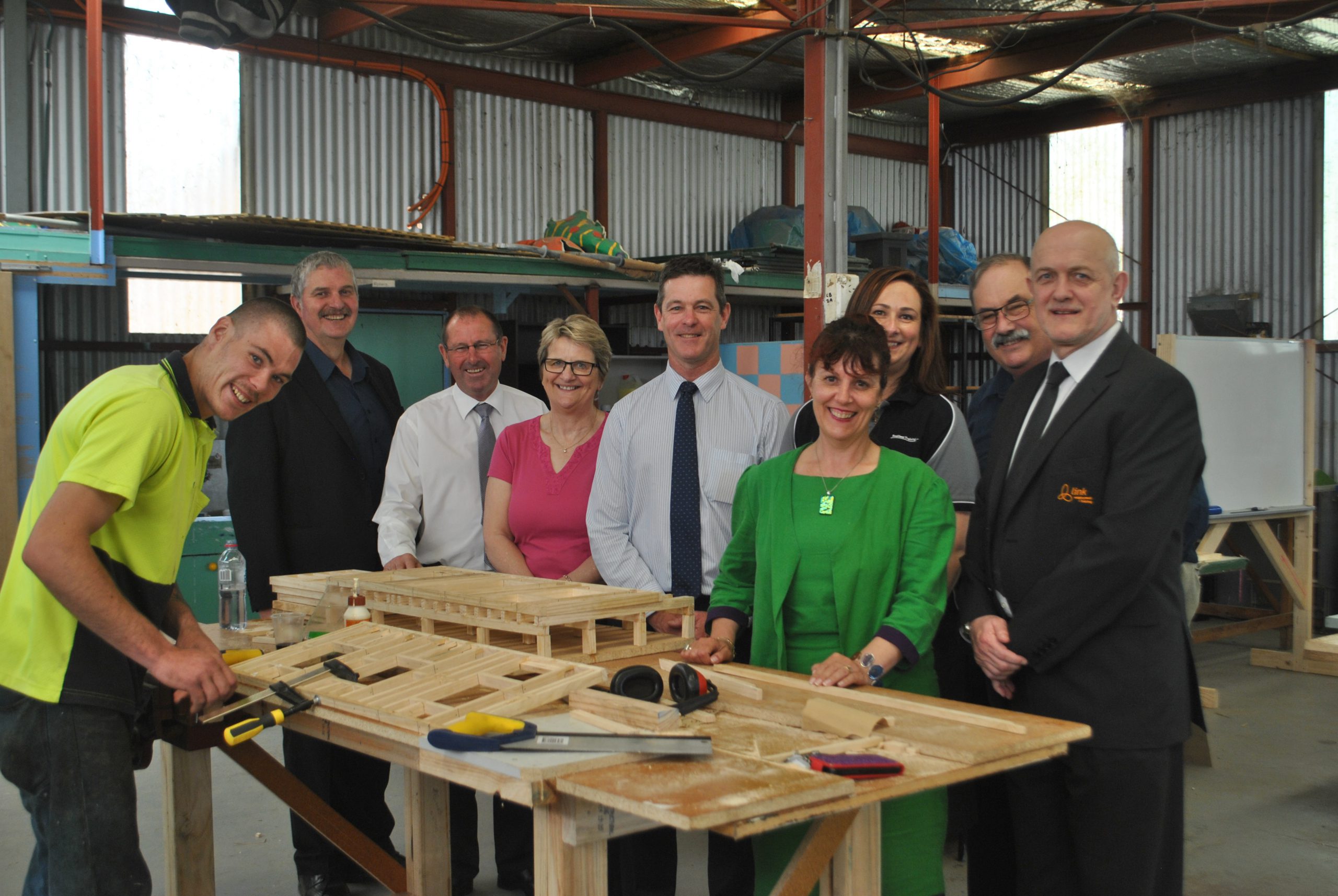 Job-seekers participating in a building course newly offered in Newborough had a chance to show off all they had achieved at the workshop's official opening on Thursday.
Education providers Resilient Training and Link Employment and Training partnered to open a workshop in July, which allowed the 20 participants so far to complete their Certificate II in Building and Construction.
Resilient training general manager Denise Halfpenny said the students were referred to the project from Job Services Australia and were provided with government-funded training to help them to enter the job market with pre-apprenticeship qualifications.
Ms Halfpenny said the shed chosen to house the workshop was bare when the program began, allowing participants to gain skills as they furnished the space with workbenches, saw tables and a tool storage area.
Student Brandon Beasley said he enjoyed the course because of its emphasis on hands-on learning.
"I did a certificate II before. That fell through, so I didn't get to finish it," Mr Beasley said.
"That was like 70 per cent bookwork, 30 per cent hands on, this one is more like 80 per cent hands on, 20 per cent bookwork."
Member for Morwell Russell Northe congratulated the organisers, trainers and participants when he visited the site with Member for Narracan Gary Blackwood for the official opening.
Mr Northe said in addition to providing participants with skills, the course offered an opportunity to make connections, build self-esteem and confidence.
Resilient Training business development manager Peter Foster said the partnership had plans to offer Certificate IV and Diploma in Building and Construction in 2015.
Mr Foster said the group also had goals of offering a Certificate III in Carpentry, which would allow students to finish the course fully qualified and not need to undertake an apprenticeship.