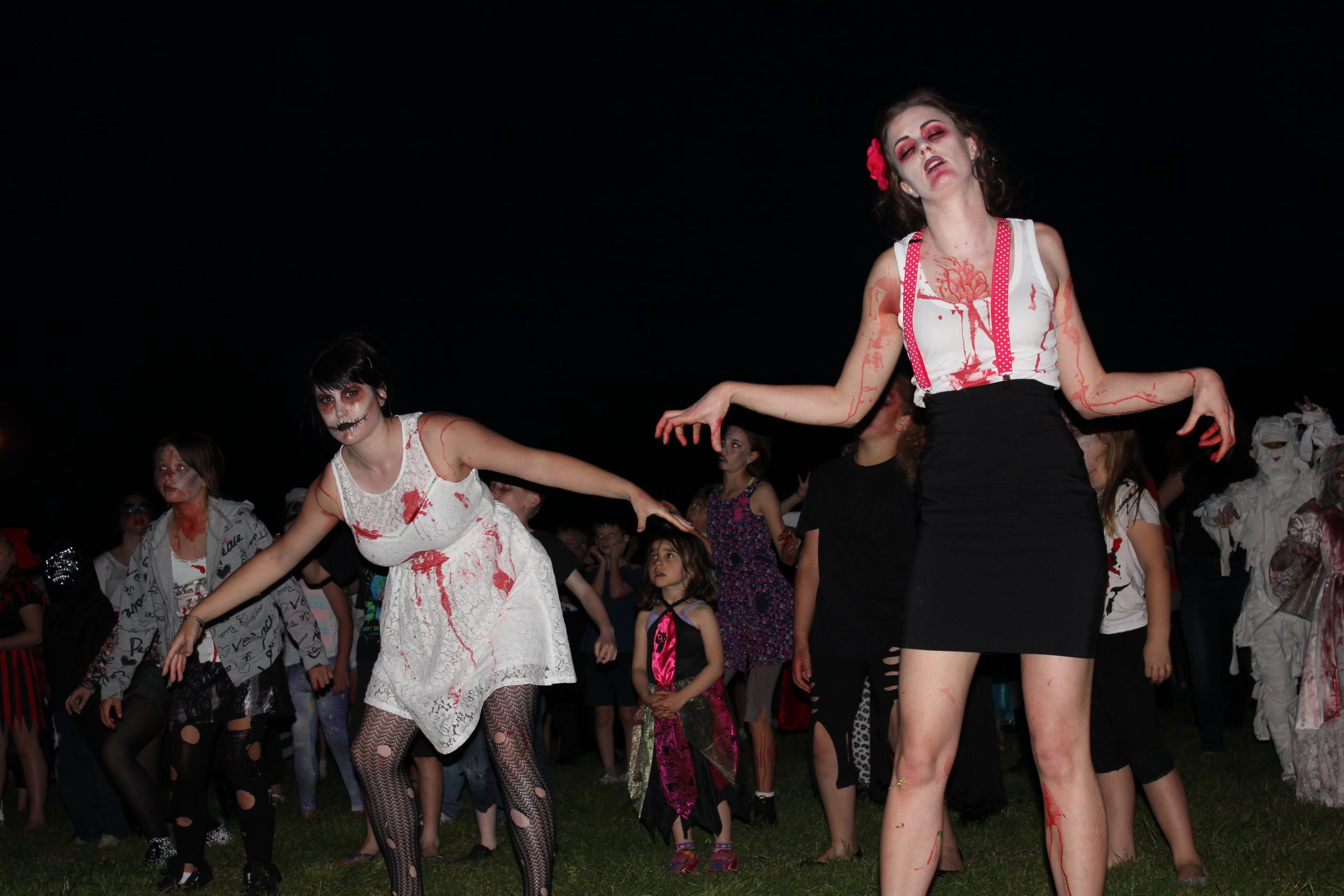 What began as a humble haunted house in Rosedale resident David Kupisiewicz's home and shed for his homesick California-native children, has grown into a Halloween nightmare.
On Friday night for the eighth year running, thousands of devotees gathered at the town's Prince Street Reserve to experience the creepy allure of the 31 October holiday.
Rosedale Primary School was transformed into a Haunted House with more than 30 actors terrifying those who dared to enter.
More than 1000 dancing dead also moved to the beat of Michael Jackson' 'Thriller' in unison for a Halloween treat like no other – beating the Australian record for the most people dancing simultaneously to the King of Pop's iconic video.
Mr Kupisiewicz said Halloween had taken a life of its own since once handing out flyers at the local "grocery store" to advertise his Haunted House, how to participate in trick or treating and other Halloween traditions.
He said while the holiday was first met with some resistance by those who believed it was an American tradition, many people had come to embrace it.
"Many countries celebrate Halloween, in one way or another, it's just a fun thing to do and the community is enjoying it more and more," Mr Kupisiewicz said.