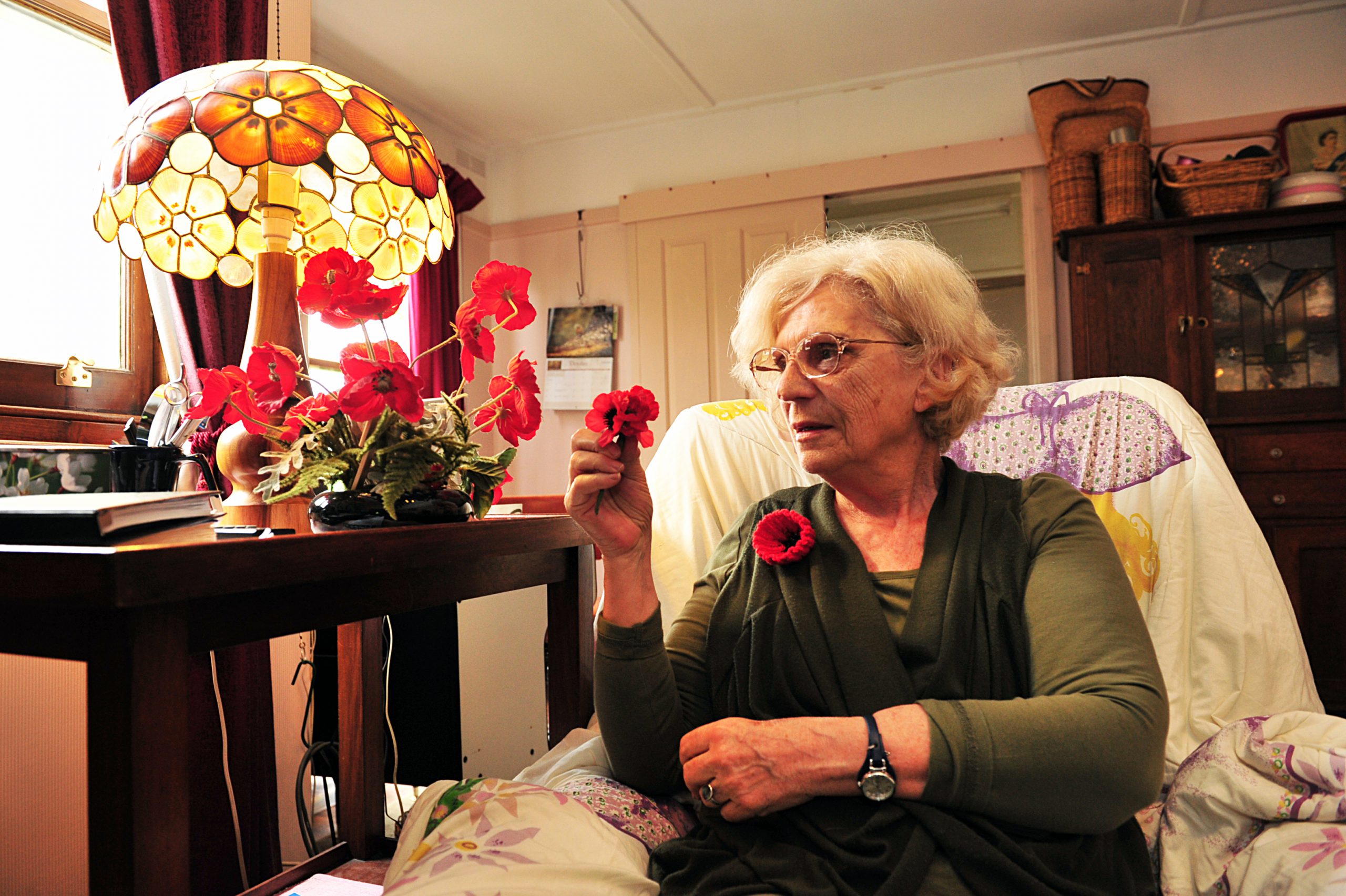 Poppies are abundant in the home of 73 year-old Gloria Auchterlonie as she remembers her father-in-law, George Auchterlonie, who served in the 8th Lighthorse in World War I.
It's been years since the former mayor of the Morwell Shire collated war memorabilia that came out of a tin trunk that had been in a shed on the family's Narracan farm for more than 70 years.
The collection – exhibited across Victoria including Parliament House and the Victoria Barracks in the early 1990s – was called 'Dad's War Stuff' and is still considered one of the biggest collections of Lighthorse material privatly owned in Australia.
It includes letters, notebooks, diaries, photographs and negatives, albums, maps, military forms, postcards, pay books and other sundry items.
"It was never lost, but sort of ignored," Mrs Auchterlonie said.
"There was always this awe of respect in our home for those who had served and I always had an interest in military history."
Today, as part of the State Library's World War I centenary commemorations between 2014 and 2018, Sergeant Auchterlonie is one of four service people to be featured in a series of short films that highlight the individual experiences of Australians who participated in the war.
"It was a huge story of one man, of no significant rank, who became a sergeant, but one ordinary solider to tell that story in detail," Mrs Auchterlone.
"It's a little bit like Anne Frank's Diary that told the story of the Jews in hiding. George's story told the story of all the Lighthorsemen at that stage."
Morwell RSL president Bruce Jeffrey was one of the "hundreds of families" who saw the exhibition and learned about his grandfather and great-grandfather, who both served in the 8th Lighthorse Regiment.
His great-grandfather Patrick Malone was the third name on the 8th Lighthorse roll, while his grandfather, Earnest John Malone, was only 16 years-old and changed his name to Edward John.
"They served in Mesopotamia (Iraq). My great grandfather was marking people coming off the ship and his son walked off. The father agreed he could stay as long as he served with him," Mr Jeffrey said.
Mr Jeffrey and Mrs Auchterlonie said they would both be attending the Morwell RSL Remembrance Day commemorations next Tuesday.
"I'll be thinking of the wasted lives and all those who have come back and had to pick up the pieces and carry on," Mrs Auchterlonie said.