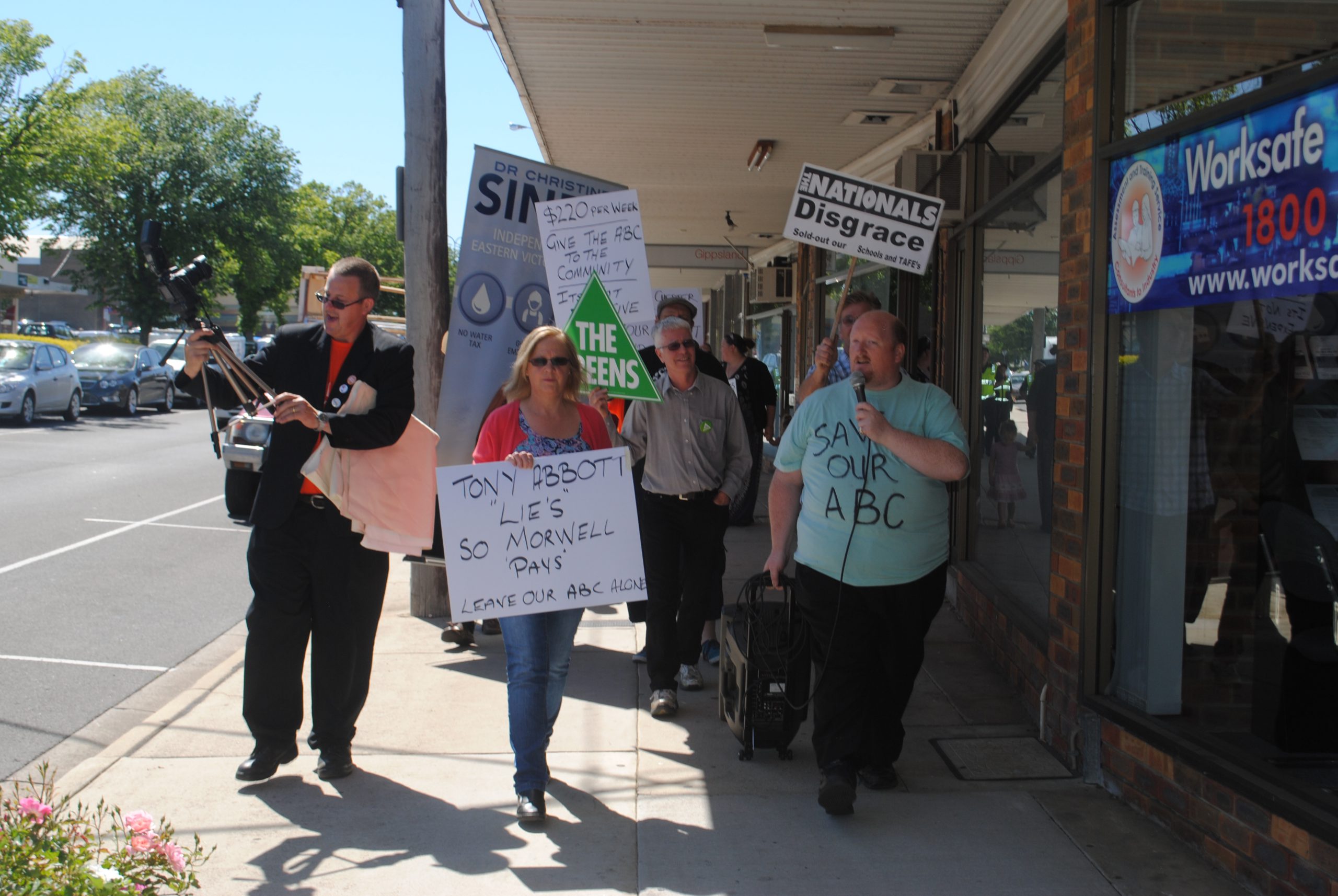 Community members, groups and political candidates rallied outside Morwell's soon-to-close ABC office on Friday.
Using the Hazelwood mine fire as a key demonstration of when the Valley needed the ABC, protestors voiced their concerns and urged the Federal Government to rethink its cuts.
In a speech to protesters, Voices of the Valley president Wendy Farmer said ABC should open all of its "offices down here in the Latrobe Valley".
"Our rent is cheap, we are close to the airport, it would probably be a lot cheaper than going to Essendon or Tullamarine because of traffic," Ms Farmer said.
"The challenge there, is if they're actually serious about saving money, bring the offices down to regional areas, Morwell doesn't need another empty shop."
Speakers also thanked Morwell-based ABC reporter Rhiana Whitson for her work throughout the mine fire.
Speakers including Latrobe Valley Support Network's David Hollis said it was time to stop what he called the eventual privatisation of another government service.
"This is the only independent broadcaster in a world where one man controls 80 per cent of the media in the country," Mr Hollis said.
"Sign a petition to Darren Chester, he is culpable for supporting the cuts that led to this decision, I hope these short-sighted decisions are reflected in the election results."