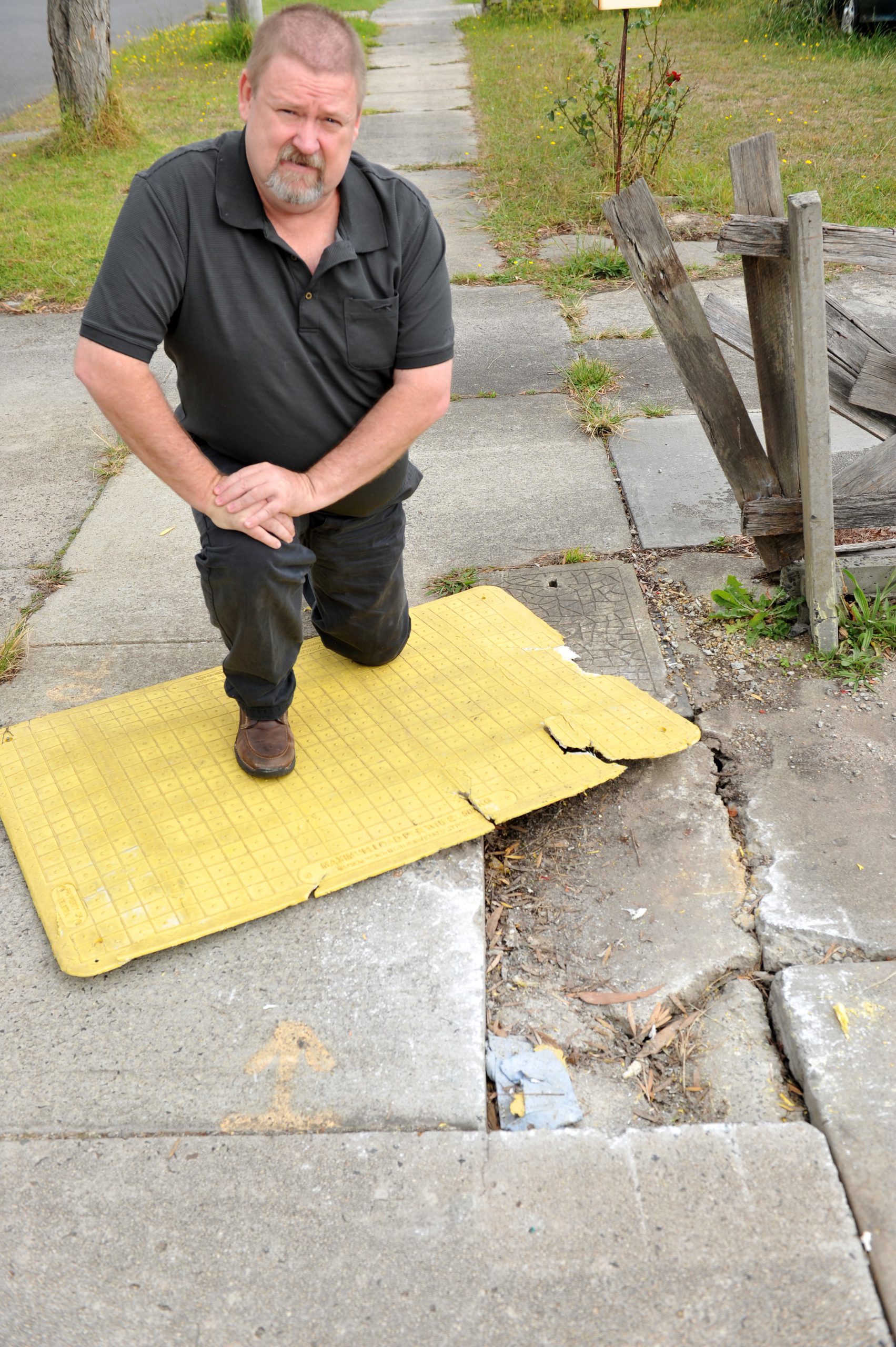 A gaping hole at the front of a driveway has left a Morwell man at his wit's end.
Ross Inglis told The Express four people have almost tripped over the hole in front of his driveway, despite months of phone calls to Telstra to repair the broken concrete.
The telecommunication provider was originally phoned in to repair cabling beneath the concrete after Mr Inglis experienced issues with his phone line.
However, a concrete lid left to cover the cabling crumbled, leaving a hole in the footpath outside his Madden Street home.
Fearing the hole's potential hazard, Mr Inglis phoned Telstra to fix the concrete.
To date, Mr Inglis' 83 year-old mother-in-law, son and grandchildren have almost fallen into the hole, which has since been covered with a metal box by Telstra, however this has also fallen apart.
"It's all quite neat where it's broken up but what is it going to take? Someone to fall over and break a limb or worse?" Mr Inglis said.
"I went to Latrobe City (Council) about it and they tried to call Telstra and tell them it was in a state of disrepair and they were fobbed off by Telstra as well."
Telstra Gippsland area general manager Loretta Willaton said Telstra was working with Latrobe City Council to reinstate the concrete to ensure it would be fixed to council's standards.
"Due to a recent fault in our network that required access to cabling beside a pit we had to urgently break into the concrete to fix it," Ms Willaton said.
"In the interim we have made the area in Madden Street safe using crushed rock and bitumen. Cars can drive over the affected area without causing any damage."