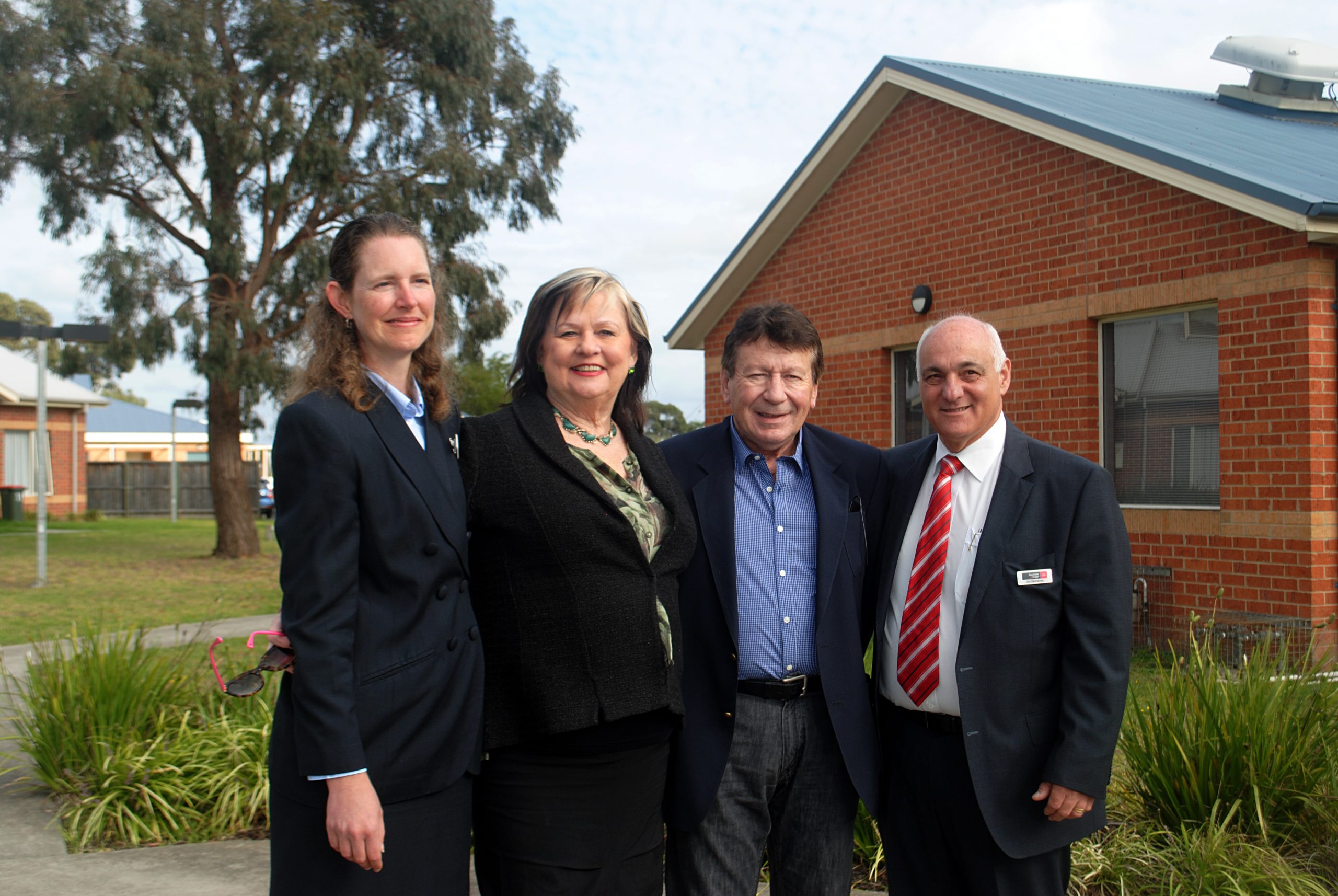 A program that has helped 21 people with mental illnesses in the Latrobe Valley and Baw Baw secure housing in the private rental market has been funded for the next four years.
The Doorway program began in 2011 as a partnership between the Mental Illness Fellowship Victoria, Latrobe Regional Hospital and local real estate agents.
"This is based on a recognition that mental health and housing go together," Mental Health Minister Martin Foley said upon announcing $3.57 million to continue and expand the program.
A three-year, independent evaluation of the program by Nous Group found hospital admissions across Doorway participants decreased from 22 in the year prior to entering housing, to six in the 12 months after.
Melbourne participant Stefan Ady attended yesterday's announcement and said having a "place to call home" through the program was critical to his recovery.
"I suffer bipolar. I wasn't employed, I couldn't do anything," Mr Ady said.
"I had fortunately come across a very good doctor and then I also had an opportunity of employment.
"The recovery was slow but wasn't getting anywhere and then I was invited to join the Doorway and that made the difference."
It has now been five years since Stefan was admitted to hospital.
Stockdale and Leggo Latrobe Valley managing director Jim Demetrios said the Doorway program had broken down barriers and changed the attitudes of staff and landlords.
"It provides our landlords with some sort of backup and some sort of assurance and protection that they're not at risk at all in the rental funds," Mr Demetrios said.
"It protects their investment and also provides housing for people who would otherwise not get housing."
The program is currently operating in Latrobe, Baw Baw and Yarra and will now extend to the Boroondara, Darebin, Moreland, Port Philip, Stonington, Glen Eira, Frankston and Mornington Peninsula local government areas.