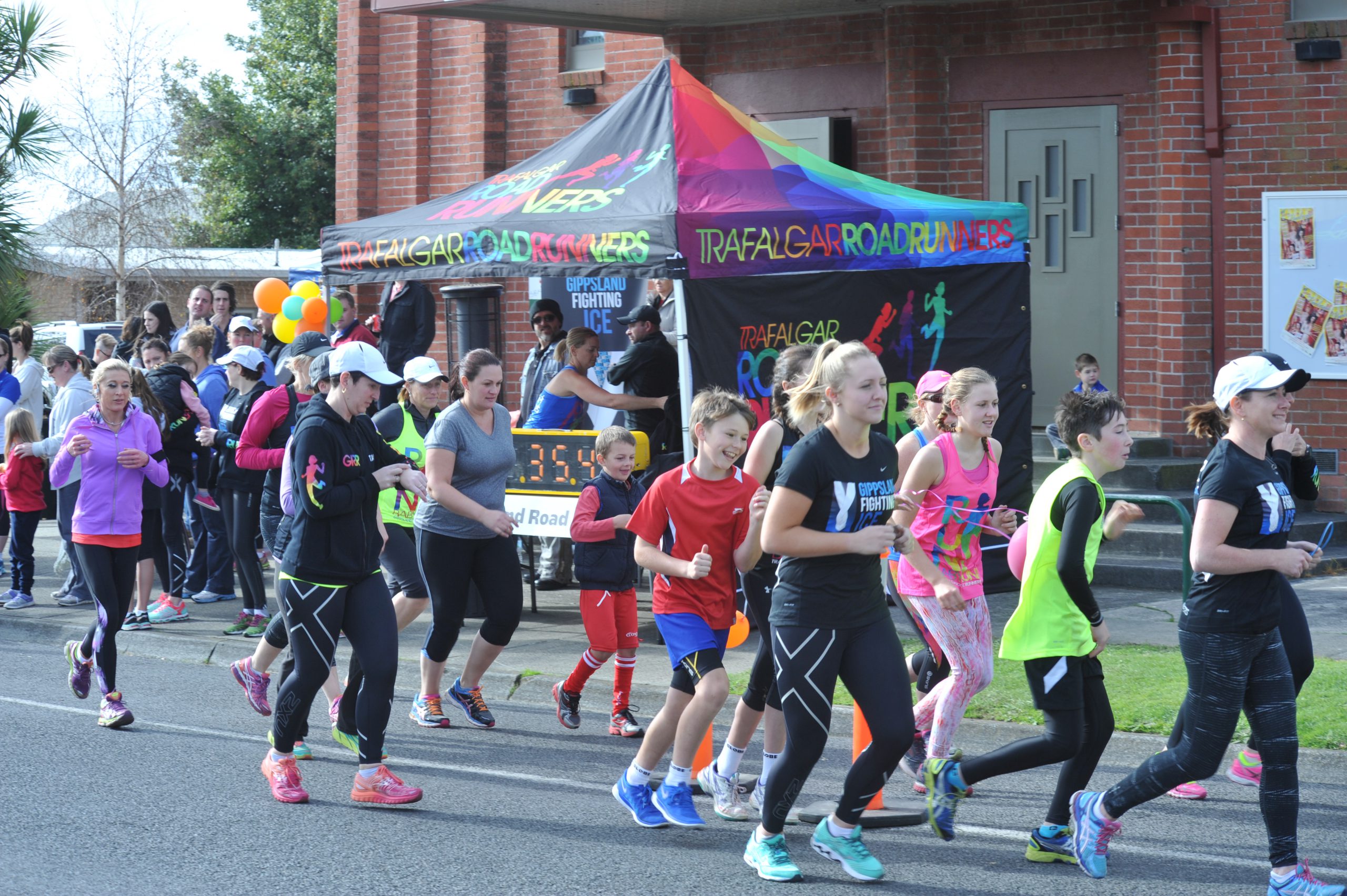 FIGHTING spirit was shown by the fit and the brave at the weekend, when the Gippsland Fighting Ice Campaign was officially launched in Trafalgar.
Between 150 to 200 people braved the cold from 1pm on Friday to join a 24-hour run, in the name of creating awareness about the impact of ice-use.
Campaign organiser Tracey O'Brien said the atmosphere was inspiring, with people driving from Drouin and Traralgon to show their support.
"A big thank you to the community who came and shared their support by participating or coming to say hello," Ms O'Brien said.
The Gippsland Fighting Ice campaign is a joint effort between Youth Support and Advocacy Service and the Gippsland Road Runners group.
Its main aim is to increase education and support throughout Gippsland for families and individuals, with an emphasis on being able to say 'no'.
The 24-hour run was organised to bring the community together, which Ms O'Brien said was evident in the last hour until the finish line.
"The Gippsland Road Runners team really is an exceptional bunch of women," Ms O'Brien said.
"Our motto, 'Together we can. We care. We will,' got us to that finish line and that overwhelming feeling of achievement and satisfaction was felt by all."
The committee is now planning for information sessions to run in several towns, with tickets for an August fundraising gala ball going on sale shortly.