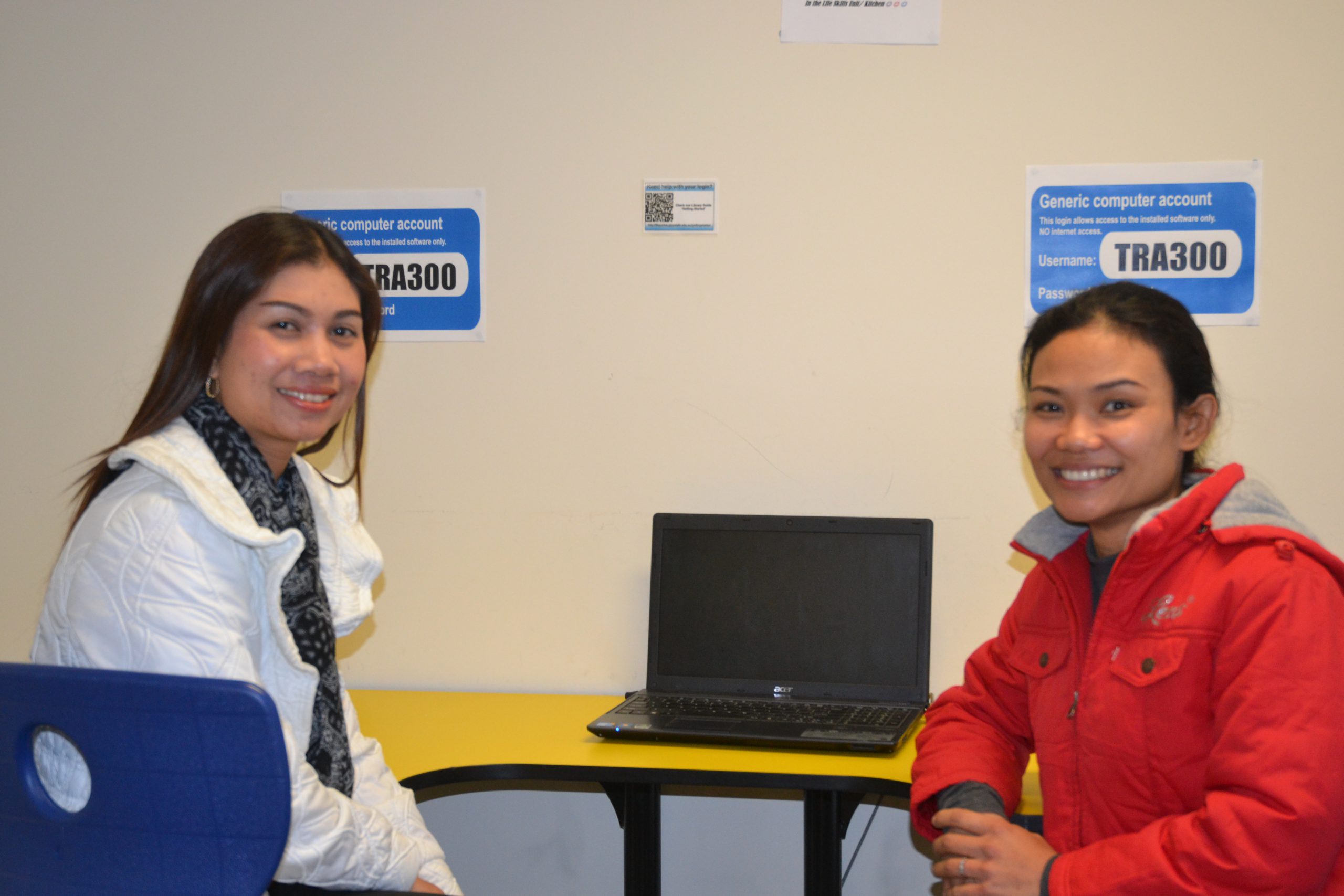 NUENGRUETHAI Charachaeng and Viriyaporn Ranok, or Jenny and Nid, used to feel disconnected from the rest of the community.
Both born in Thailand and now living in Traralgon, the two hardly spoke English and had difficultly communicating with locals.
For Jenny, who works for a Thai massage clinic, not being able to understand and speak the language limited her interaction with customers.
"It had been difficult for me to understand my customers and I always had to ask my boss what they were saying," Jenny said.
"I just say 'yes' even if I don't understand them."
Nid's Australian husband works overseas and she cares for their 14 year-old daughter.
She said there were times when she had to act out the item she was looking for at a store to be understood by the salesperson.
The duo are studying Certificate I in Spoken and Written English at Federation Training, Traralgon.
Nid said attending the class had helped improve her communication skills and she could now write longer in English.
Both admitted they were previously afraid to speak to people and felt bad when they were unable to express themselves.
"People were very patient with us. They understand that we didn't come from here," Nid said.
"They said it's okay and just to keep on trying (to express myself)," Jenny said.
Both said watching television and reading newspapers helped improve their communication skills.
English language teacher Olivia Hurrel said students' self confidence improved as they learned to communicate.
Trained volunteer tutors also visited the students once a week and conducted one-on-one teaching to focus on their individual needs.
"We have some (tutors) from English and Scottish backgrounds which is great because it opens up the discussions on accents and the different types of English, so it's a good conversation," she said.
Ms Hurrel said most of her students enrolled in the English language class to help them understand and converse with people, especially when visiting a doctor and finding employment, while mothers were interested to know how the education system worked.