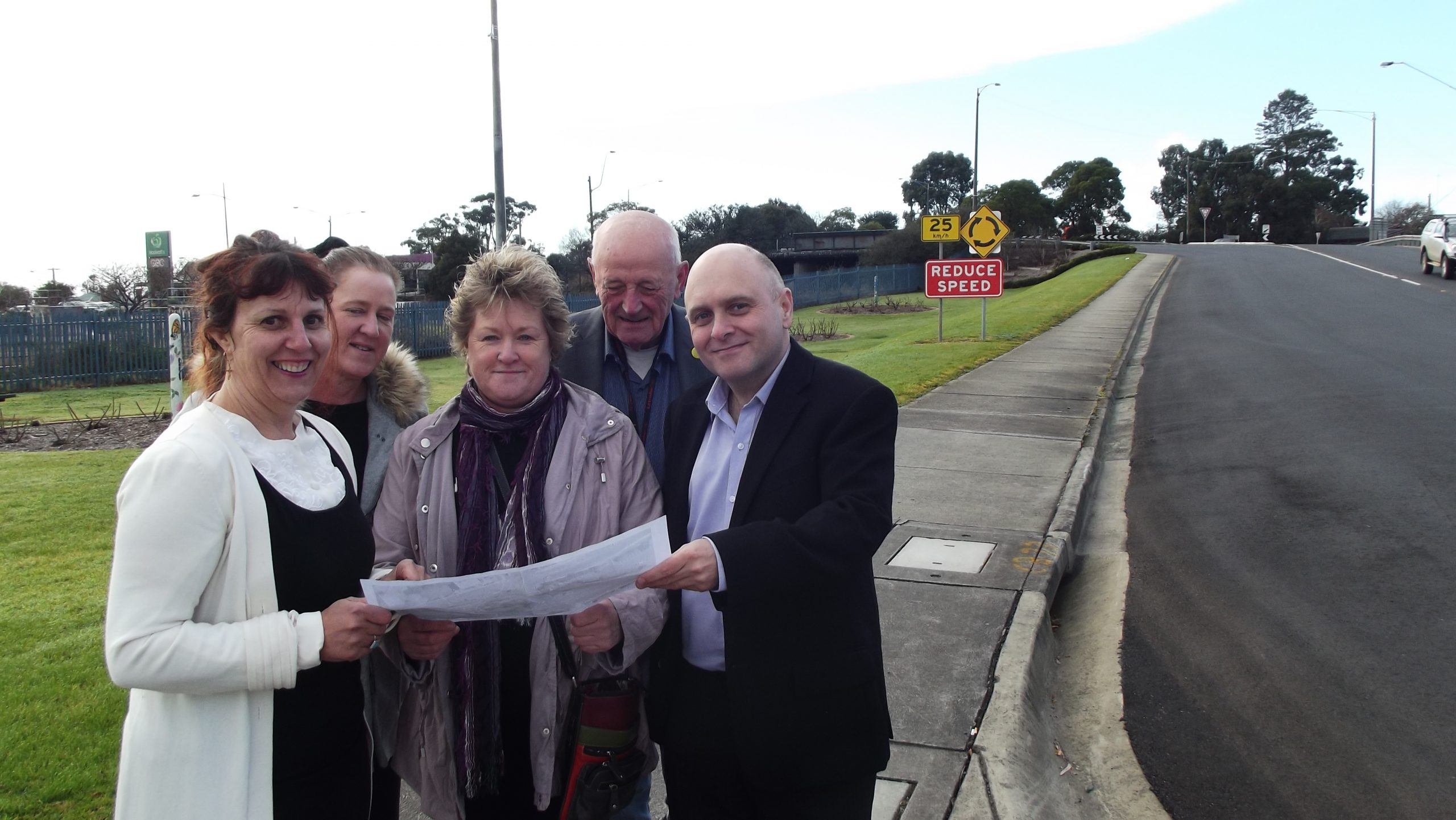 THE infamous major roundabout in Moe is one step closer to becoming safer for road users, but remains a concern for pedestrians.
VicRoads has announced it will implement new line marking to define lanes through the roundabout, south-east of the central business district, so it is "clearer to understand who is turning and where".
"All we are waiting on now to put the plan into action is suitable weather conditions at night," VicRoads eastern regional director Scott Lawrence said.
As an additional safety measure, new directional signs will be installed on approaches to the roundabout to illustrate to drivers which exit leads to which road and location.
It follows community voices reaching fever pitch about the traffic corner.
A fatality at the corner of High Street and the Narracan Drive intersection around Christmas time last year prompted Moe Life Skills to instigate a Safe Road Crossing Campaign and hold a community meeting last Friday.
Latrobe City Councillor Sharon Gibson said she had raised concerns about the intersection eight years ago and could foresee the potential for a fatality.
"VicRoads is listening and is putting all this work in to see how it helps solve the situation, but it hasn't solved all of it," Cr Gibson said.
She said while the roundabout over the railway was a VicRoads controlled arterial road, High Street was a council road.
"High Street is our road and we need to look at what else we can do to address the problem," Cr Gibson said.
"It's not safe for pedestrians to cross, especially the disabled and the elderly who are not as quick on their feet as others"
Moe Life Skills educator Jennifer Devers said if VicRoads was undertaking work it signified that there were difficulties at the intersection.
"It will be interesting to see what they are and if they will have an impact on the High Street turn off," Ms Devers said.
She said Moe Life Skills was still concerned about pedestrians' safety and was planning to hold another community meeting.
VicRoads said line marking would be completed at night to minimise disruption to road users.
Temporary signs will also warn motorists and pedestrians that changed traffic conditions lay ahead.