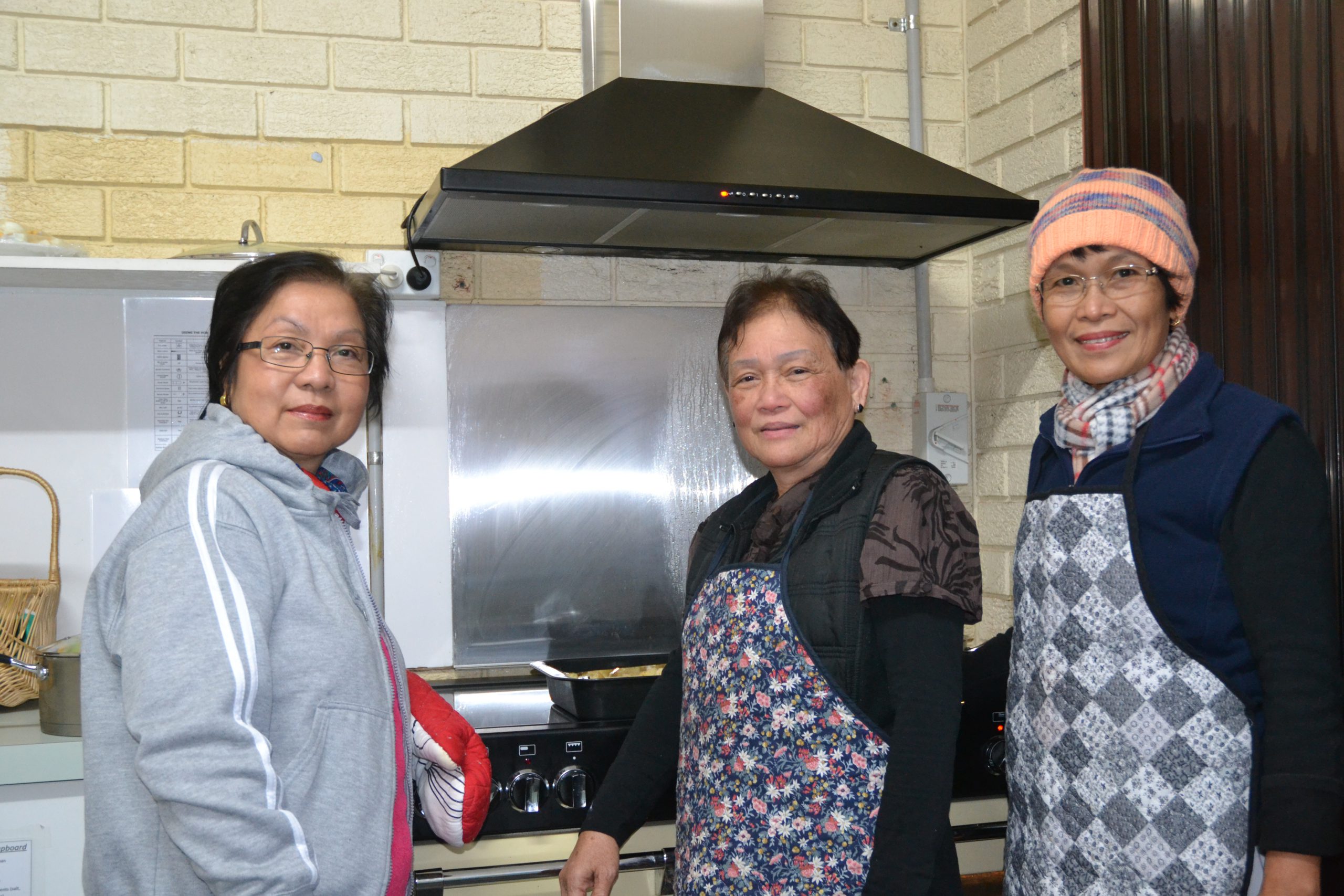 Authentic home-cooked style Filipino cuisine will be offered at the Gippsland Multicultural Services kitchen in Morwell next month.
It comes as part of a project to feature the Latrobe Valley's diverse cultural backgrounds through food.
While this may be the first time Tess Jordan, Precy Danelon and Marcia Scott cook for a larger audience, they have lived in the Valley for many years and know exactly what would click for the tastebuds of local residents.
The buffet-style lunch on 19 August will offer traditional Filipino food such as pancit bihon or rice noodles mixed with shredded chicken and vegetables and cooked in chicken broth, vegetable and beef spring rolls, beef caldereta or the Philippines' version of beef in tomato sauce stew, fried rice and salad.
No Filipino meal would be complete without something sweet so the women will also prepare rice cake, a dessert made from sticky rice, coconut milk and sugar.
Those not into rice can opt for fruits for dessert.
Ms Jordan said they hoped the local community would appreciate all the dishes on the menu as most of them were offered in the Philippines only during special occasions like birthdays and Christmas.
"We will try to give them a taste of what we have back home," she said.
Ms Jordan said only natural flavour including the stocks and no MSG, would be used.
GMS director Lisa Sinha said while not as popular as Indian or Chinese food, Filipino cuisine offered "fantastic meals" the local community should try.
Her personal favourites were rice noodles and spring rolls.
"I guess to us the Filipino community's been a major part of Latrobe Valley since the early 1980s," Ms Sinha said.
"It's been one of the largest communities since then and yet people buy Chinese, Indian or Thai food when they go out, but are not familiar with Filipino… it's a cuisine many people have not tasted before."
Recently tagged by CNN as one of the world's most delicious, Filipino cuisine is mainly influenced by Spanish, Chinese, Malay and American backgrounds because of the Philippines' long history of occupation and trade with these nations.
Small numbers of Filipinos began arriving in Gippsland after Australia lifted its White Australia policy in 1983.
Filipinos rank third next to Indians and Sudanese in newly-arrived migrants in Latrobe Valley from the 2006 to 2011.
Lunch will cost $15 and is offered from noon. Numbers are limited to 30 people. Phone GMS on 5133 7072 to book.