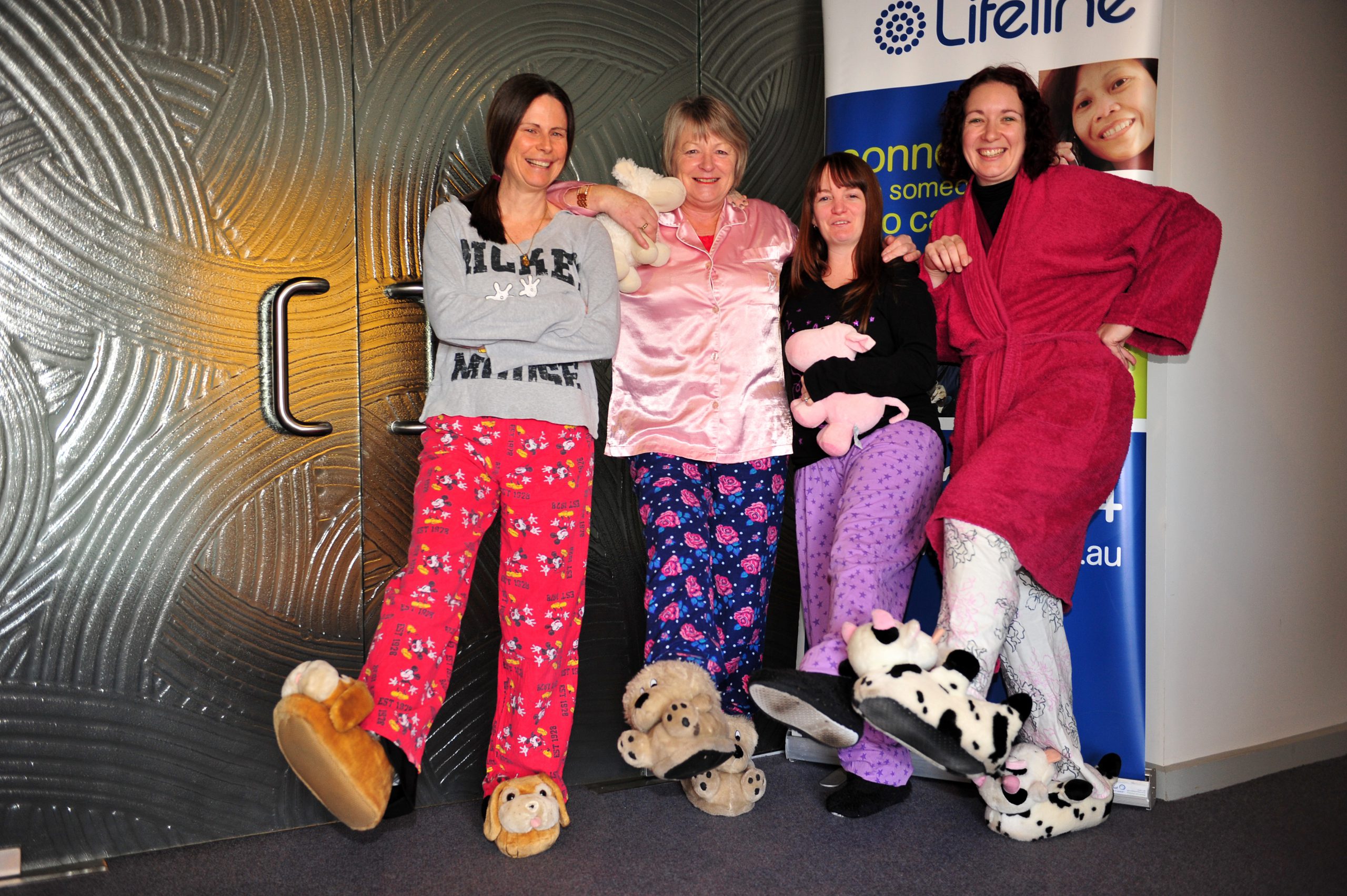 IT'S usually not until somebody tells you to "stress less" that you realise it's time to take a breath and begin to relax.
Tomorrow, staff and volunteers from Lifeline Gippsland will remind the community to stress down when they turn up to work in their pyjamas.
It is part of national Stress Down Day, which raises awareness of stress levels and ways to reduce them while also raising money for Lifeline's crisis hotline.
Lifeline Gippsland chief executive Claire Davis said the day was about encouraging people "to have a bit of fun" in the workplace.
"I guess it's just something quite light hearted that people can do in their workplace and raise awareness around levels of stress and Lifeline," Ms Davis said.
Lifeline is a national charity that provides 24-hour support and suicide prevention services to all Australians experiencing a personal crisis.
Lifeline Gippsland was born in Morwell in 1968 and receives about 2000 phone calls monthly on its crisis support line.
Ms Davis said reducing stress levels was an essential part of maintaining relationships and one's physical and mental health.
"Lifeline does a poll around stress every year and the levels of stress people are experiencing aren't decreasing, they're actually getting worse," she said.
Ms Davis said this year's survey showed people aged between 18 and 19 years, women and those without a spouse often experienced high levels of stress.
The poll also showed 90 per cent of those surveyed needed to stress less, with 74 per cent of people claiming work as stress instigator.
"I guess it's about recognising when stress gets too much for them," Ms Davis said.
"Start to really know yourself and know the signs of when you start to get stressed, and what strategies you have in place to reduce that.
"Do you take your dog for a walk, do you talk to a friend or a relative, do you go and exercise?
"It's really about having those strategies in place."
Several schools, organisations and businesses across Gippsland will join in on Stress Down Day with morning tea and silly slipper fundraisers.
To host your own event or to donate to the cause, contact Lifeline Gippsland at 2 Fleming Street, Morwell or by phoning 5136 3500.
If you or someone you know needs support, phone Lifeline's 24-hour crisis support line on 13 11 14.