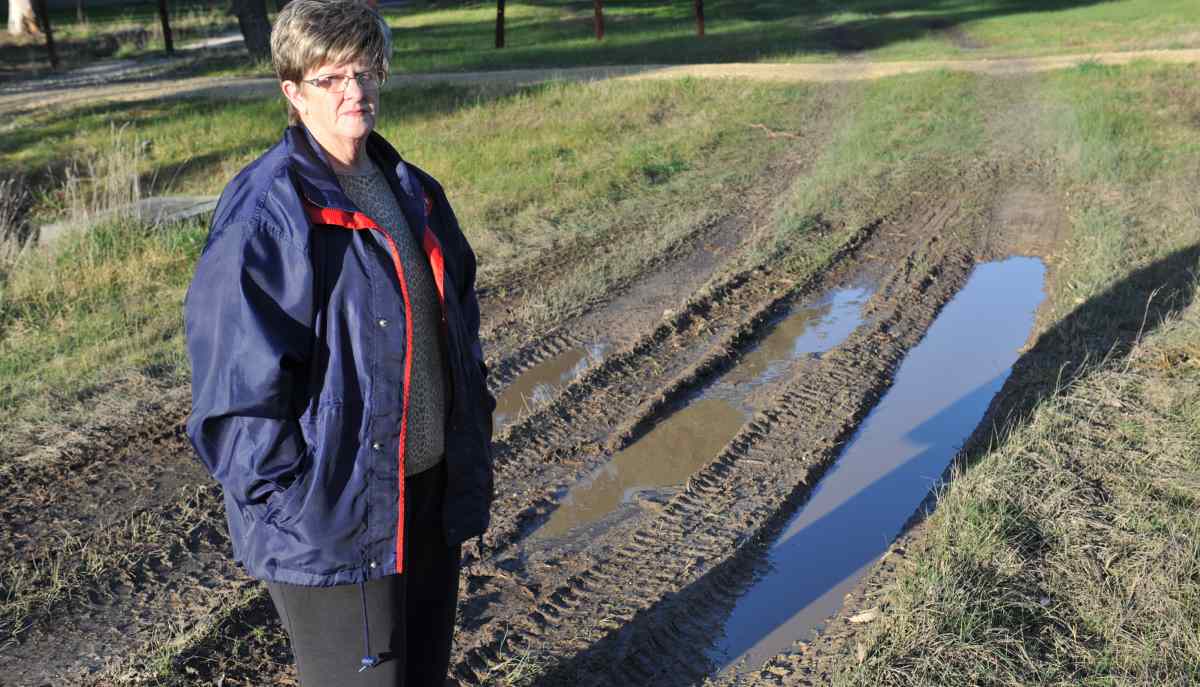 The recent spate of illegal motorbike use along the Gippsland Plains Rail Trail at Toongabbie has angered residents who say it is an accident waiting to happen.

The call to stop comes after a group of motorcyclists allegedly spent the weekend disrupting the trail and surrounding area.
"The illegal motorbike use has been of concern for some time now, but it has escalated in the past months," Gippsland Plains Rail Trail Committee chair Helen Hoppner said.
"Mothers, young children and kids in prams regularly use the trail.
"It's dangerous and it's only a matter of time before someone gets hurt."
Ms Hoppner said the area of concern, from Afflecks Road to Traralgon-Maffra Road, Toongabbie, had been managed by local volunteers for some years.
"Our volunteers spend an inordinate amount of time mowing grass and they are upset that their work is being constantly disrupted," she said.
"It is hard enough to get volunteers to do this work so we don't want to lose them because people disobey the rules and make our volunteers' work more difficult."
Ms Hoppner said the relevant authorities had been notified of the situation.
"People abusing the system need to stop," she said.
"There are many places to ride your motorbike in the area, but the trail is not one of them."
Ms Hoppner said the dumping of rubbish along the backs of houses was also an ongoing concern.
"Our volunteers clean acres and acres of the trails and are getting sick of it," she said.
Traralgon police have asked motorbike users to take their bikes elsewhere.
"We would like to remind the public that motorbike riding and the dumping of rubbish on the Gippsland Plains Rail Trail is against the law," Traralgon police Acting Sergeant Tim Barlow said.
Latrobe City Councillor Kellie O'Callaghan also raised her concerns.
"Volunteers are actively involved in the development and maintenance of the trail and surrounds," Cr O'Callaghan said.
"When activities of a thoughtless and sometimes reckless nature take place the impact is felt, not only by the GPRT committee, but by the many local and visiting users of the trail," Cr O'Callaghan said.
Security cameras have been installed to catch the culprits.
Anyone who has information regarding illegal motorbike use or the dumping of rubbish on the trails, should phone their local police station.