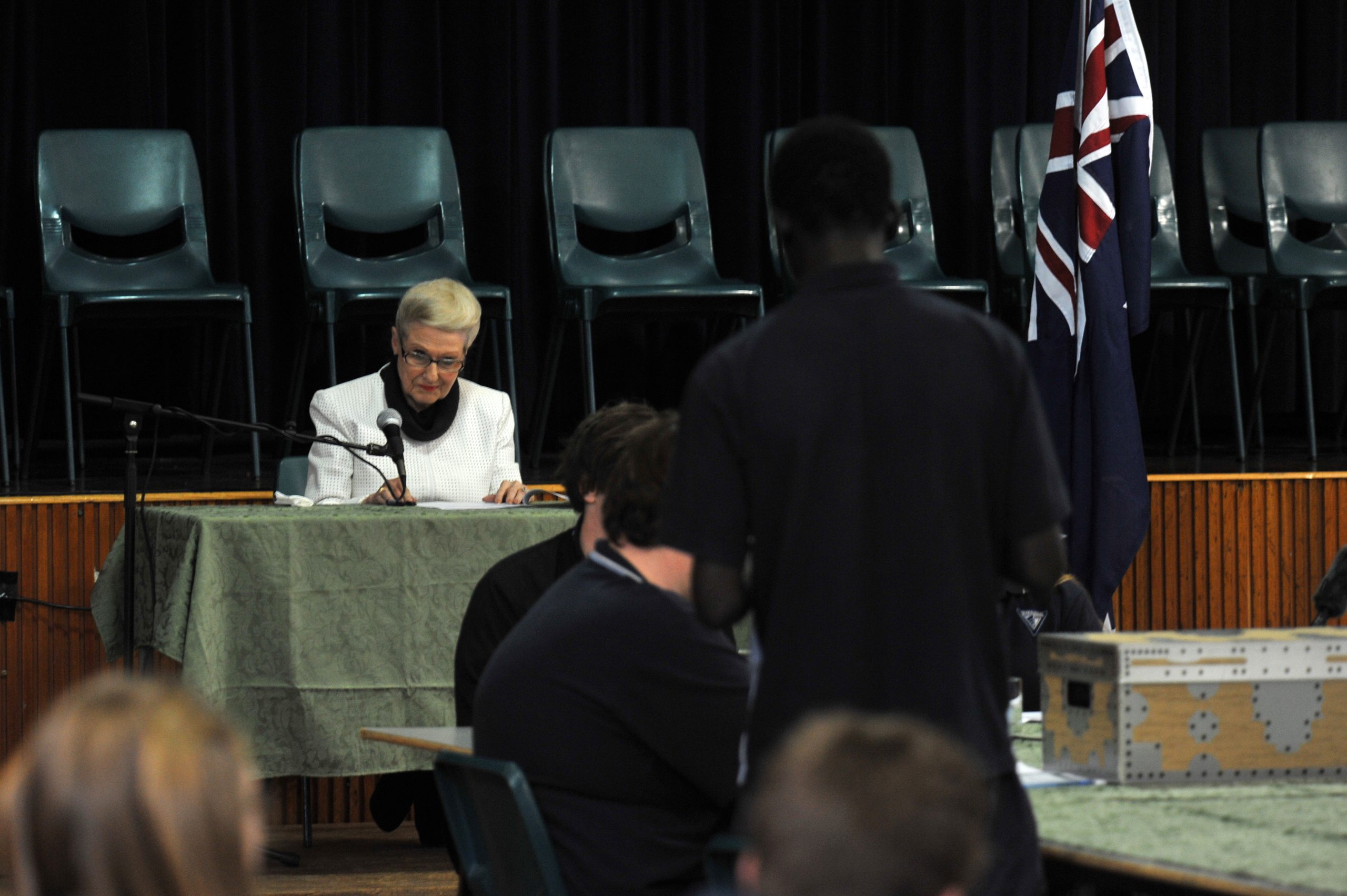 Only a matter of hours had passed since (former) Speaker Bronwyn Bishop's public apology for 'that' infamous helicopter trip on the public purse.
But by mid-afternoon on Thursday she was back in the speaker's chair for the last time, adjudicating fierce debate, this time in a slightly different hall of power.
Traralgon College's gymnasium set the scene for a mock parliament, where year 11 students, joined by their peers from Lavalla Catholic College and St Paul's Anglican Grammar, took on the ministerial roleplaying with gusto.
The topic of debate: whether all government departments should buy and use Australian made paper.
"The kids really went right out there and presented their arguments really well," campus principal Sue Coffey said.
"It was interesting how the kids reacted because she was in the papers over the helicopter debacle, but the kids were really intrigued by her and thought she was a bit of a celebrity."
On his Facebook page, Member for Gippsland Darren Chester said students went into 'selfie' overdrive at the end of the debate.
"The speaker apologised and has repaid the travelling allowances in question, and as much as I've enjoyed the helicopter memes, hopefully we can get back to focusing on the big issues we are facing as a nation and a community," Mr Chester said.
"Probably wishful thinking."
Wishful thinking indeed. Yesterday afternoon, another barrage of helicopter memes took flight on social media, when Prime Minister Tony Abbott announced Ms Bishop's resignation from the Speaker's chair.