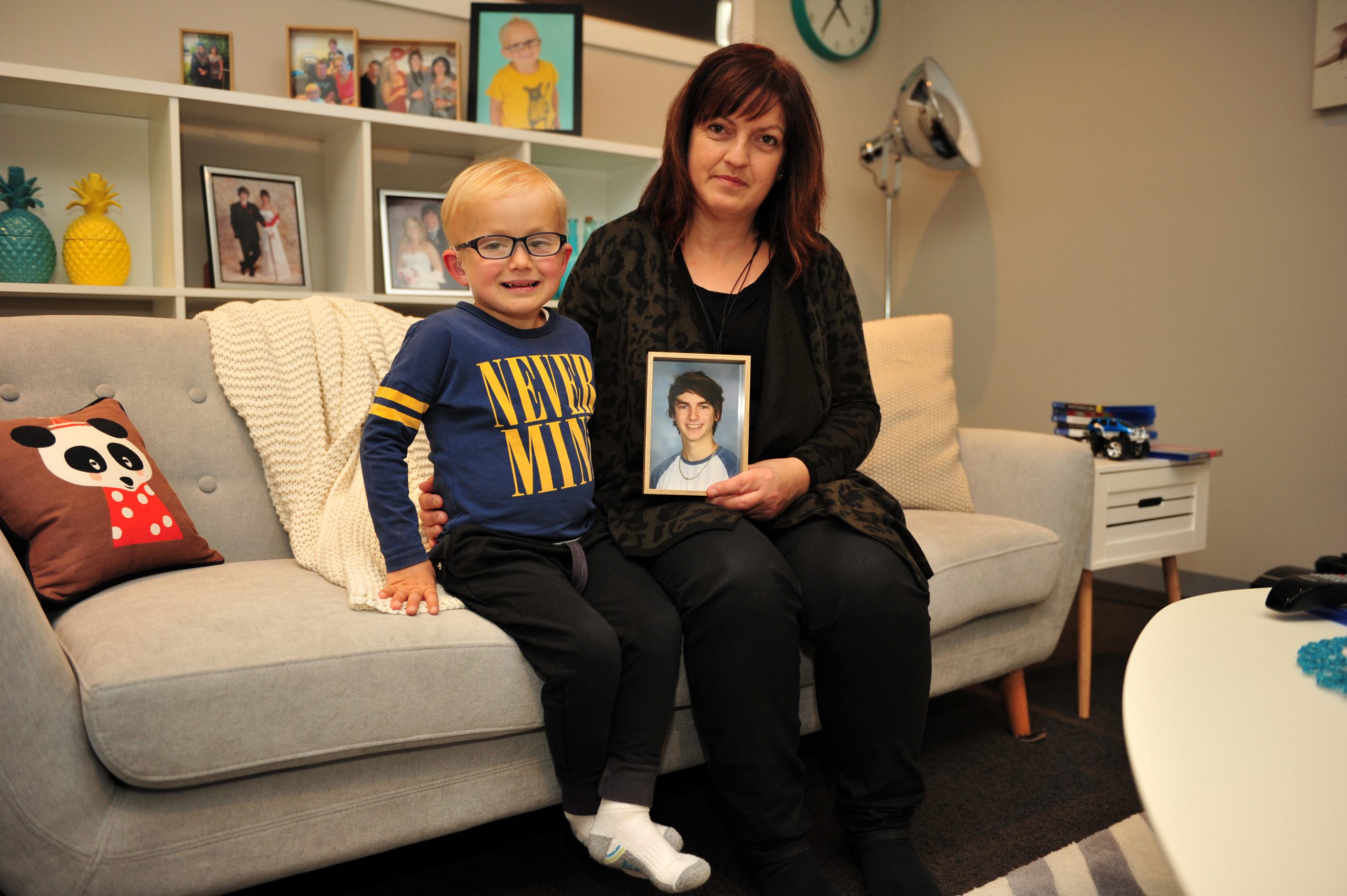 TRARALGON mother Chrissy Crow lost her teenage son in cardiac arrest after ingesting a legal supplement purchased over the counter.

Her 19 year-old son Mitchell Medd was pronounced dead in hospital on 7 December 2013 after taking a substance known as "passionflower", which was marketed as a relaxing herbal remedy.
He was found unconscious at Coopers Creek during a camping trip with a close friend.
Another camper found him and he was flown to Monash Medical Centre.
When faced with the decision to donate her son's organs, Ms Crow said it was done without hesitation, understanding Mitchell's wishes prior to his death.
During family dinners at the kitchen table, Mitchell said he would donate his vital organs in respect to his younger brother Aston, 6, who received a bone marrow transplant in 2012 to treat Leukaemia.
"I think because Aston was sick and without the transplant… he realised he wouldn't have survived," Ms Crow said.
"Mitch used to say he would have no use for his organs when he was gone.
"But its freaky… even his grave, I knew what he wanted. We used to talk about it, he said he wanted a 'big whiz-bang grave' and he wanted people to know it was his."
The 47 year-old mother of four said her son's heart, lungs, liver, kidneys and pancreas were donated.
Donate Life Victoria reports about one per cent of people who die in hospital can become an organ donor.
Most of these rare deaths are sudden and unexpected with the patient dying in an Intensive Care Unit or Emergency Department on a ventilator.
Ms Crow said she sometimes wanted to reach out to the families that received her son's organs and has days where she thinks, 'is he in there?'
One male organ recipient has made contact with her through Donate Life Victoria, thanking her for donating her son's lungs.
"He said he'd gone back to work, gotten married, it was nice to hear," Ms Crow said.
While she is happy with the decision to donate, she admits she has days where she feels angry that this has happened to her family.
"I've fulfilled his wishes, but I'm not past losing him."
Latrobe Regional Hospital nurse donation specialist Kylie Larkin said during Donate Life week she wanted people to talk about organ donation, even when they don't have to talk about it.
"It might end up in an intensive care unit and they're asked if they want to donate their loved ones organs," Ms Larkin said.