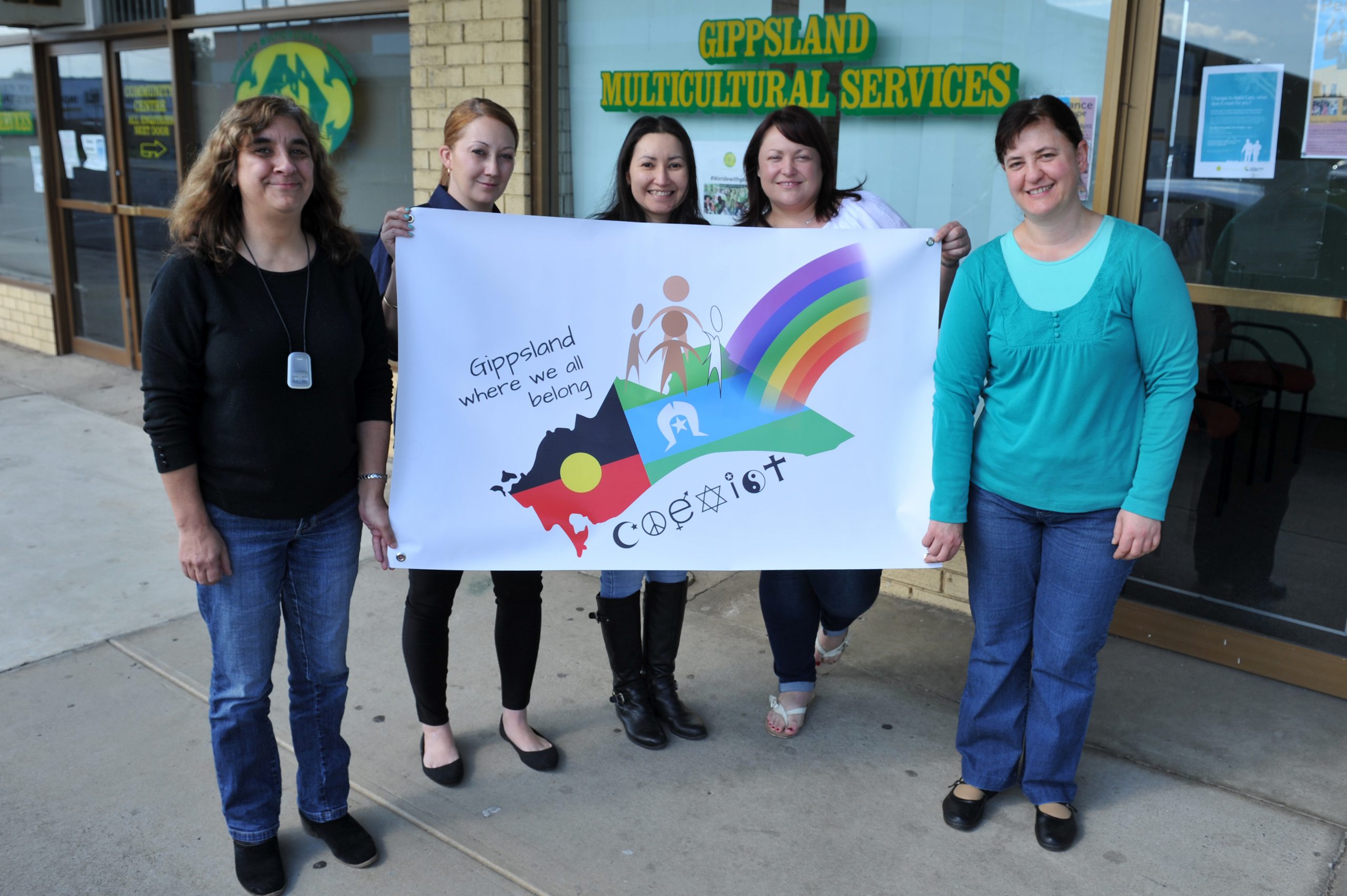 As Melbourne authorities prepare for a new round of clashes between anti and pro Islam protesters on 10 October, the Latrobe Valley's multicultural community will instead celebrate the region's diversity.
Gippsland Multicultural Services director Lisa Sinha said the Gippsland Where We All Belong Festival at Immigration Park, Morwell on 10 October sought to counter a message of hate aimed at the Islamic faith through world-wide protests.
"Some thought we should hold a counter protest and we thought, 'no, let's do something that's all about what we do believe in, not what we don't believe in'," Ms Sinha said.
The call for the global anti-Islam rallies was made by former United States marine Jon Ritzheimer, who has encouraged protestors to carry firearms during the rally.
In Australia, the United Patriots Front, a splinter group of Reclaim Australia, welcomed the call creating a new security nightmare for Melbourne police who dealt with a previous anti-Islam protest earlier this year.
Instead of a counter protest, Ms Sinha said the festival would centre on family, fun and music.
"It's definitely an anti-racist day, but it's all about family and fun and inclusive community celebrating what's good about Latrobe Valley and Gippsland," she said.
The event will be energised by performances from Brazilian percussion group Melsamba and Melbourne's top Bollywood dance company Sapphire, as well as local acts from the Italian, Filipino and Sudanese communities.
There will also be a petting zoo for children.
Federal Member for McMillan Russell Broadbent, State Member for Morwell Russell Northe, State Member for Eastern Victoria Harriet Shing, Latrobe City mayor Dale Harriman and many other councillors and community leaders, including representatives from the Gurnai Kurnai community, have confirmed their attendance.
While Federal Member for Gippsland Darren Chester is unable to attend due to other commitments, a statement will be read on his behalf during the festival.
Ms Sinha said representatives from the Country Fire Authority and the multicultural unit of the police were also expected to attend.
Leaders will sign a statement at the festival reiterating Gippsland as an inclusive community that sees beyond faith and background.
All are invited to the free three-hour program.