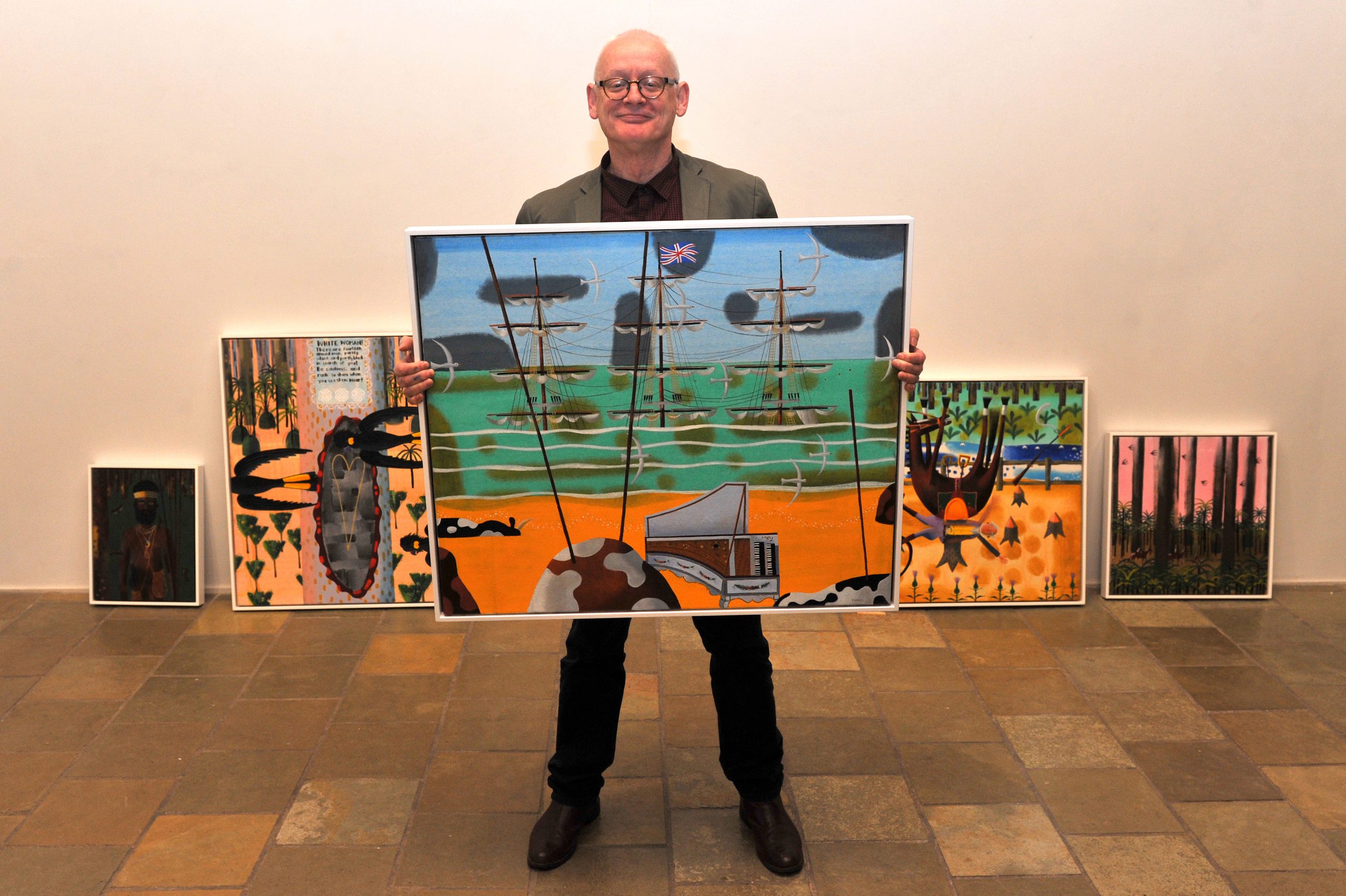 Mythology and legends of white settlement have been captured in an exhibition that speaks of the region's bloody past.
Traralgon South painter Rodney Forbes' exhibition 'The Lost White Woman of Gippsland' opens at arcYinnar this Saturday and tells the story of the punitive raids against the Gunai people of Gippsland in the 1840s.
Mr Forbes explained in those days the worst fate to befall a white woman was to be held captive by Aboriginals and the myth was used to play to the racist feelings of white settlers in Melbourne.
"It raised money for expeditions to find her, but the real purpose was to get the Aboriginals off land selected for settlement," he said.
The dark subject has been addressed using bright colours, creating a creative tension that also celebrates the Gippsland landscape.
Mr Forbes, a Senior Research Fellow in the Faculty of Education and Arts at Federation University Gippsland Campus, also nods to his background as a cartoonist in the figurative imagery.
"It's basically a seductive technique to get people to look at them, but there's a sting in the tail," Mr Forbes said.
"I think there's also an element of humour in what is such a dark topic."
Mr Forbes said he had lived in Gippsland for eight years before he became fully aware of the region's settlement and was interested in the strong imagery in the story of the 'founder of Gippsland', Angus McMillan.
In one example, a painting depicts the Aboriginal people presenting a female sculpture from a vessel's bow as an offering to appease the settlers' rumour of the white woman prisoner.
"I had thought Aboriginal deaths were isolated frontier incidents carried out by maverick settlers," Mr Forbes said.
"It was only during the bicentennial celebrations in 1988 that I started to understand the scale of the genocide and the official tolerance of the killings," he said.
"I want to make the story better known around the area."
The exhibition opens at 2pm on Saturday at arcYinnar and runs until 25 October.