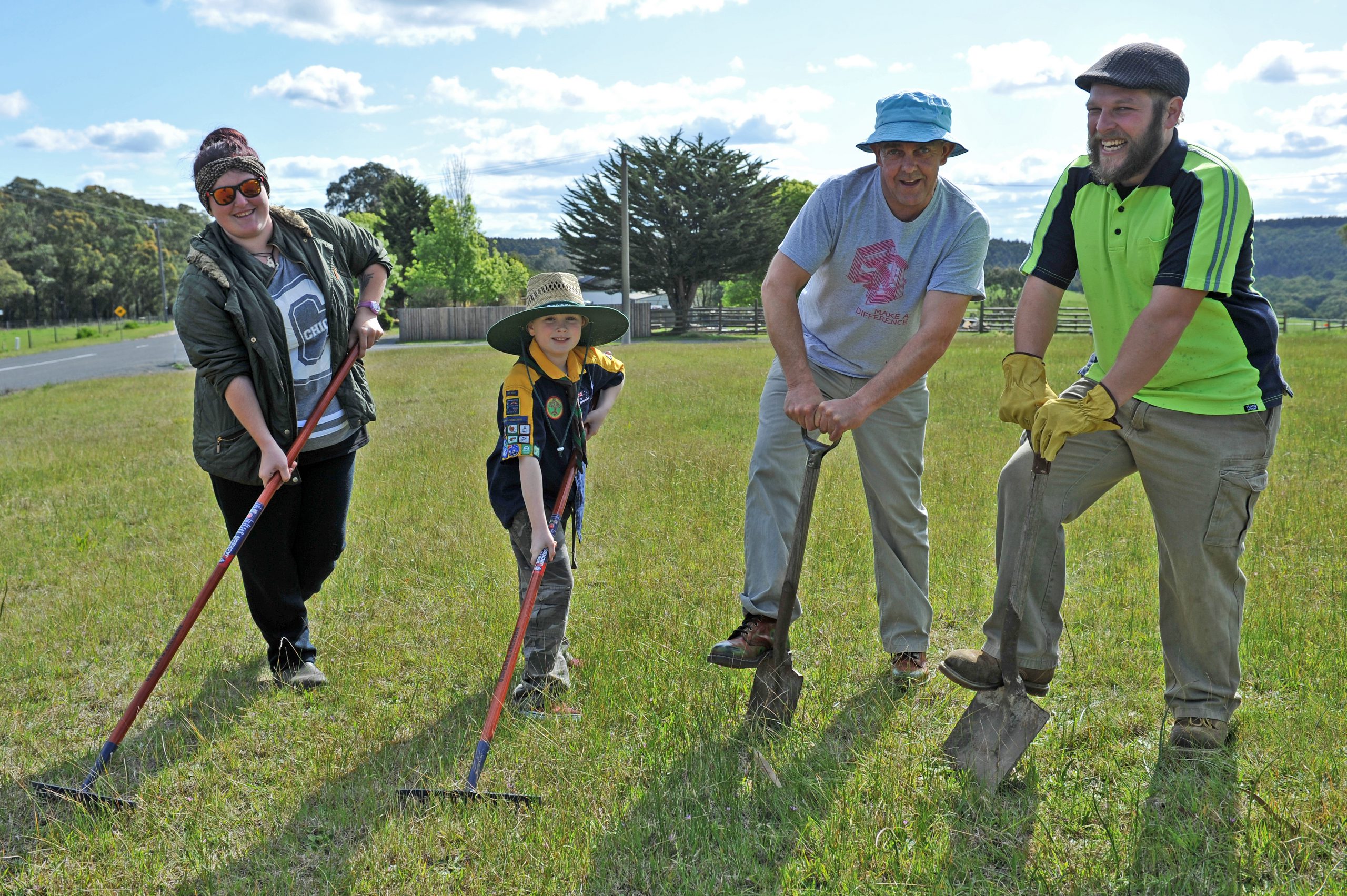 Twenty year-old Jodie Ritchie is far from a gardener.
She says she has struggled to find employment since the age of 18, but hopes her volunteer work with ReActivate Latrobe Valley will lead to a permanent job.
The Morwell resident has joined the not-for-profit group while it steers its award-winning Get Sunflowered project across 16 sites in nine towns for the 2015/16 summer.
Ms Ritchie said cleaning, raking and prepping land for sunflower seeding was different from anything she had experienced before, but so far she was grateful for the opportunity.
"Hopefully it gets me somewhere," Ms Ritchie said.
"I'm grateful for it – it's a massive change for me, because I have got no clue on how to garden.
"But it's a good change; it's something good for the community and myself."
Ms Ritchie has been working on a vacant block on Commercial Road in Morwell – one of 11 additional sites earmarked for the Get Sunflowered project's second round.
ReActivate Latrobe Valley co-director Rosalea Monacella said the support – from schools, Scouts and Guide groups – had exceeded expectations.
"In a way we actually had more than that, but it was filtered down by community groups interested in being involved and helping out," Ms Monacella said.
"Because it has grown quite substantially, we need as much help as possible."
The ReActivate group is calling for volunteers to get involved in any of the towns, including Toongabbie, Glengarry, Yallourn North, Tyers, Boolarra and Churchill along with the previous towns involved – Moe, Morwell and Traralgon.
Planting is set to begin during the last week of October and first week of November, with volunteers and supervisors responsible for site maintenance right until after the sunflowers bloom.

Yallourn North Action Group's Anthony Wasiukiewicz said he hoped a block at the town's entrance would become a talking point among residents and visitors.
"Basically our driving factor is encouraging positive projects, development and networking within the community," Mr Wasiukiewicz said.
Morwell resident Lynton Azlin, who volunteered for the project last year and has since become a ReActivate employee supervising jobseekers, said he was looking forward to generating more community involvement with groups and residents alike.
"Last year, it brought people of all different walks of life together and it was a great thing to witness," Mr Azlin said.
"If anyone has got some spare time, we would very much appreciate their assistance.
"It's a wonderful thing to be a part of and you get to meet a lot of people and be part of something that benefits the whole of Latrobe Valley."
To express your interest, email outr@rmit.edu.au or visit the ReActivate Latrobe Valley headquarters at 226 Commercial Road, Morwell.
Moe

Morwell

Traralgon

Toongabbie

Tyers

Glengarry

-Traralgon-Maffra Road, gateway
Boolarra

Yallourn North