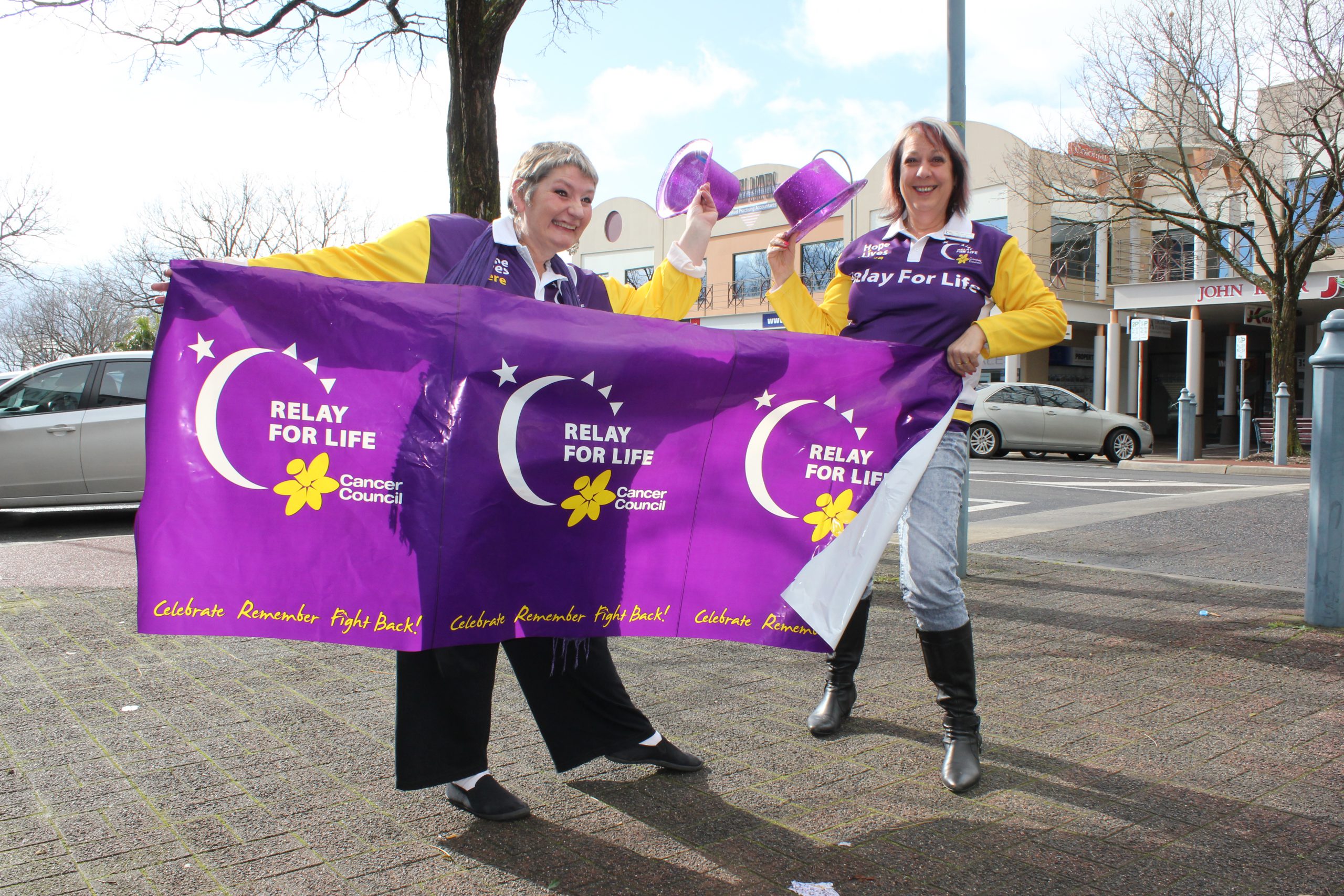 Latrobe Valley residents have raised about $40,000 so far for cancer research ahead of this weekend's Relay for Life.
About 30 teams and 470 participants are registered for the event, which will bring community members together to walk overnight in the fight against cancer.
Relay for Life Latrobe committee chair manager Sue Van Heurck said it was an exciting time of the year.
"I think the focus is that (Relay for Life is) a celebration of survivors and carers of cancer and a time to remember special people, family and friends in our community who we have lost to cancer over any period of time," Ms Van Heurck said.
"(At the event participants will be) walking the track over night, which is reflective of a person who has cancer who has it all the time."
Ms Van Heurck said musical entertainment, family friendly activities, trivia, apple bobbing, Koko the Clown and face painting were just some of the many activities scheduled to coincide with the relay.
"There will be lots of dress up hours including a pyjama party in the middle of the night, as well as purple and yellow hour," she said.
Teams will also sell glow sticks, key rings and cup cakes, with all money going towards the Cancer Council.
The fundraiser will kick off at 4pm with the annual survivors and carers walk followed by an afternoon tea.
A candlelight ceremony is planned for dusk, about 8pm, where local residents will light three candles – one to remember those lost to cancer, another to support those fighting cancer and a third as a symbol of hope of one day living in a cancer-free world.
"Often this is a time where there are tears and laughter, but it's very, very special," Ms Van Heurck said of the ceremony.
She said the event was wheelchair and pusher friendly and encouraged everyone, regardless of their age and fitness level to participate.
"You don't have to walk, you can just come and observe," Ms Van Heurck said.
Relay for Life will take place on Saturday from 4pm until 10am Sunday at Gaskin Park, Churchill.
Those interested in attending and who are not registered, or are seeking more information, should phone Sue Van Heurck on 0407 334 129.