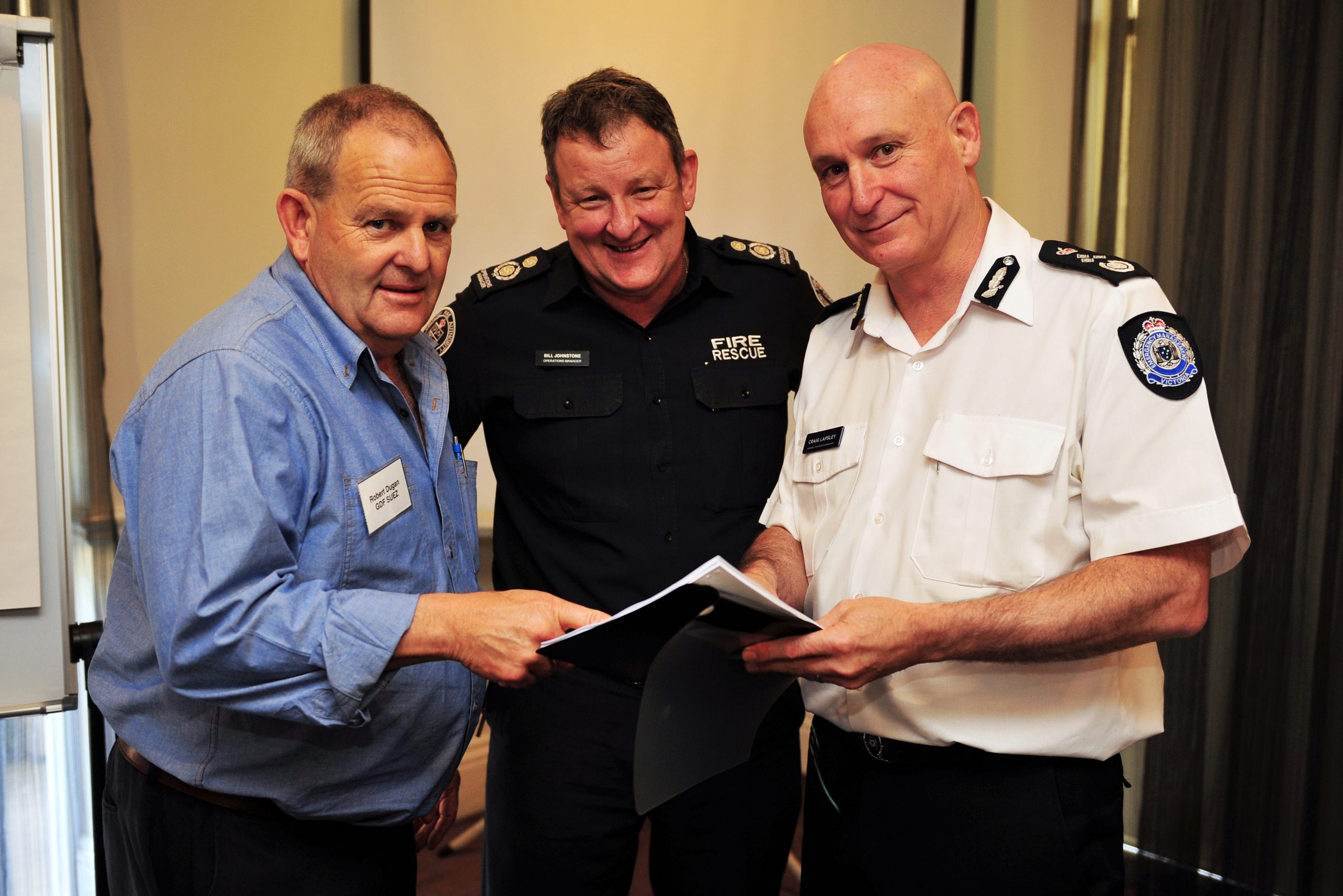 New emergency response plans improved since the Hazelwood mine fire have been put to the test in a mock fire scenario.
On Thursday and Friday, representatives from government agencies, departments and power stations came together to work through their responses at each stage of the theoretical incident, which included a fire involving at least one mine.
"The point is to test our plans, test our decision-making, test that it's joined up so it can be used by incident managers to warn the community and to warn the firefighters or those working in the mines," Emergency Management Commissioner Craig Lapsley said on Thursday.
New or revamped plans tested out included the rapid air monitoring response, standards for carbon monoxide emissions, state smoke framework and the community smoke, air quality and health protocol.
"If everything is done very well it's about making sure that it is being put into practice. If you've got something that's not right, let's learn from it and use it," Mr Lapsley said.
"The next step in it is we take what we've learned out to the community."
CFA District 27 operations manager Bill Johnstone said the 'Latrobe 15' mock scenario was a way to test plans and processes in a safe environment.
"I hope to give people confidence that we've progressed and are progressing towards better outcomes for the community," Mr Johnstone said.
"Human nature being what it is you tend to focus on the things you're good at, rather than the things you're not good at. I'm looking at where do we need to improve.
"Make (mistakes) today, and hopefully we won't make them tomorrow."
The exercise was an initiative of the Coal Mine Emergency Management Taskforce.