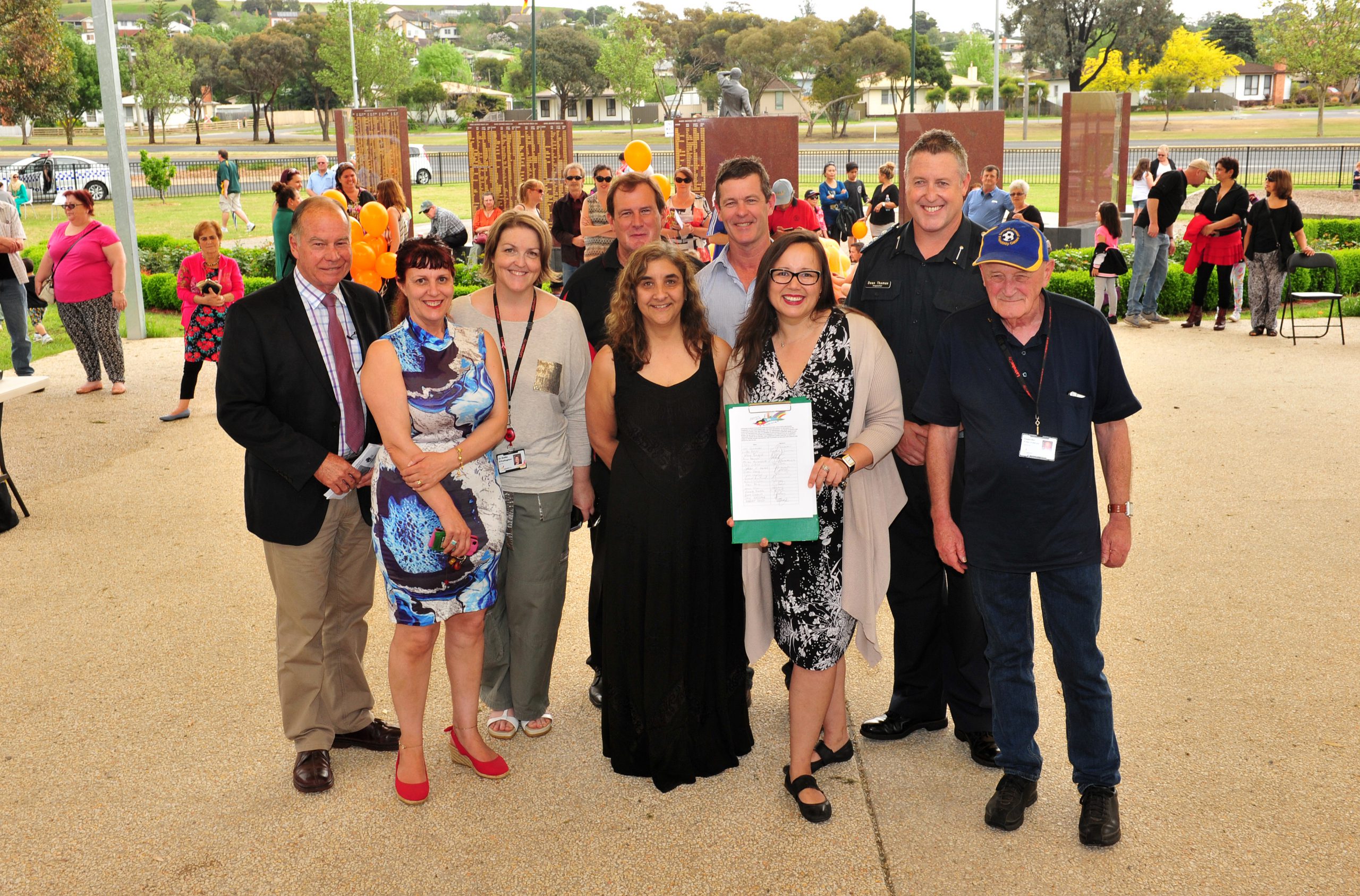 The Gippsland community partied at Immigration Park, Morwell surrounded by what Member for Eastern Victoria Harriet Shing described as a "sea of colour, vibrancy and positivity" on Saturday.
Organised by Gippsland Multicultural Services, the Where We All Belong Festival gathered migrants from different backgrounds to showcase cultural performances from people who have made the Valley their home.
Brazilian music reverberated throughout the three-hour program with local acts from Filipino and Italian seniors, a Mexican group, and a showcase of Bollywood dance from Melbourne company Sapphire.
There was also free face painting for children and a booth featuring Middle Eastern products.
Federal Member for McMillan Russell Broadbent, State Member for Morwell Russell Northe, Ms Shing, Latrobe City mayor Dale Harriman and some councillors, Latrobe Police Service Area Inspector Dean Thomas, and a representative of the Gunai Kurnai community also came to show solidarity with the multicultural community.
They all signed a statement declaring the Valley as an inclusive community as orange coloured balloons were let out in the air to symbolise unity.
The Morwell event was a complete opposite to what transpired in Bendigo when police tried to prevent an ugly confrontation between pro and anti-Islam protesters.
"Some people thought maybe we should have a counter protest when there's big protests in Bendigo and Melbourne," GMS director Lisa Sinha said.
"I thought boring. We need to party instead."
Public officials praised the festival, saying the best way to counter hate was to hold a function where diversity was celebrated with everyone from different backgrounds coming together in a harmonious atmosphere.
"In essence what this does is show the bigots out there that we're frankly not interested (to join the protests)," Ms Shing said.
Mr Northe said the country was facing "tough times", but these should not cause people to ostracise a particular background or religion.
"We need to remain strong as a community and not let those types of events impact upon us at the same time," he said.
United Muslim Sisters of the Latrobe Valley president Khatija Halabi said the festival showed "there is a part of the Australian population which understands that not everybody in a particular cultural group is exactly the same".
"It's also saying that if we can all get together and socialise and get to know each other then we can demystify some of the stereotypes that are out there," Ms Halabi said.