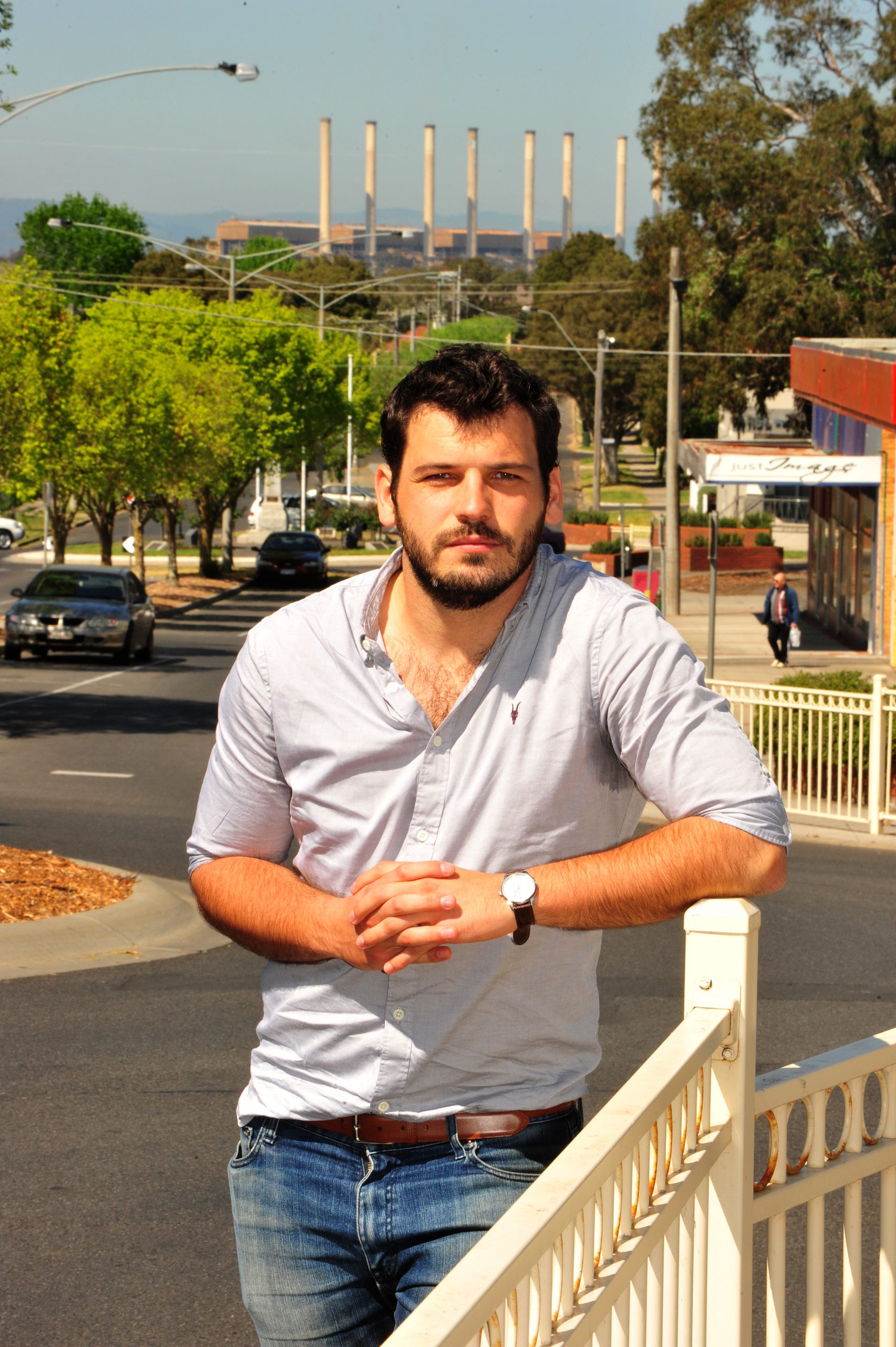 THE French are said to know little about the Hazelwood mine fire that shrouded Morwell in smoke and ash for 45 days last year.

French company GDF SUEZ, the owner and operator of Hazelwood Power Station and coal mine, is now named ENGIE in France.
The new brand name was announced in August to describe the company's shift to "decarbonisation and the development of renewable energy sources".
Premieres Lignes/France 2 investigative journalist Jean-Baptise Renaud last week visited Morwell to reveal the story of the Hazelwood mine fire and its owner's brown-coal power portfolio in the Latrobe Valley with the French population.
"We heard almost nothing about the mine fire," Mr Renaud said.
"Even during the time of the mine fire we didn't hear any reports in the media about it… nothing.
"They are not proud of it so they're not going to communicate about it."
The reporter explained the reputation of GDF SUEZ in France was "pretty good" as the former national gas provider for every home in the nation.
"The French people would be amazed to learn they are involved in other things than gas," he said.
"They used to pay their gas bills to GDF SUEZ and that was it. It was a public company."
Accompanied by a camera man, Mr Renaud attended the recalled Hazelwood Mine Fire Inquiry sessions, a meeting with Hazelwood mine fire advocacy group Voices of the Valley and interviewed non-governmental organisations such as Environment Victoria.
However, Mr Renaud's attempts to film the Hazelwood coal mine and interview GDF SUEZ management have been unsuccessful.
GDF SUEZ spokesman Trevor Rowe said he was not sure why Mr Renaud wanted to speak to GDF SUEZ and saw "little point in the interview".
The two-hour documentary will be broadcast during the 2015 Paris Climate Conference, hosting thousands of delegates and observers under the aegis of the United Nations for two weeks this December.
"What's interesting is that GDF SUEZ is one of the event's private sponsors," Mr Renaud said.
"It means that they want to show that they're committed to transition and cleaner energies."
He said he wanted to show the French people this was not a coal company, but not a 'green' company either.
"The truth is between the two and we want to show another side of the story, which is here in Australia," Mr Renaud said.
No more coal investments
FRENCH energy company ENGIE – known as GDF SUEZ in Australia – has announced it will cease investment in new coal projects worldwide.
ENGIE chief executive Gerard Mestrallet was reported to affirm this commitment prior to the 2015 Paris Climate Conference in an interview with French newspaper Le Figaro.
GDF SUEZ spokesman Trevor Rowe said the announcement confirmed there would be no future investment in coal projects, but all committed and approved coal projects would continue.
He said there were no planned investments in coal projects in Australia.
ENGIE is a sponsor of the upcoming 2015 United Nations Climate Change Conference in Paris, and the French government is its single largest shareholder.
Environment Victoria said the French government must continue to influence ENGIE to make a commitment in the lead-up to the Paris climate negotiations to retire Hazelwood.
"Victoria should now be rapidly developing a transition plan for the Latrobe Valley community to ensure new investment in jobs and industries other than coal," Environment Victoria campaigns director Nick Roberts said.
"Closure is now inevitable and we need to have a plan to support the community through the transition."