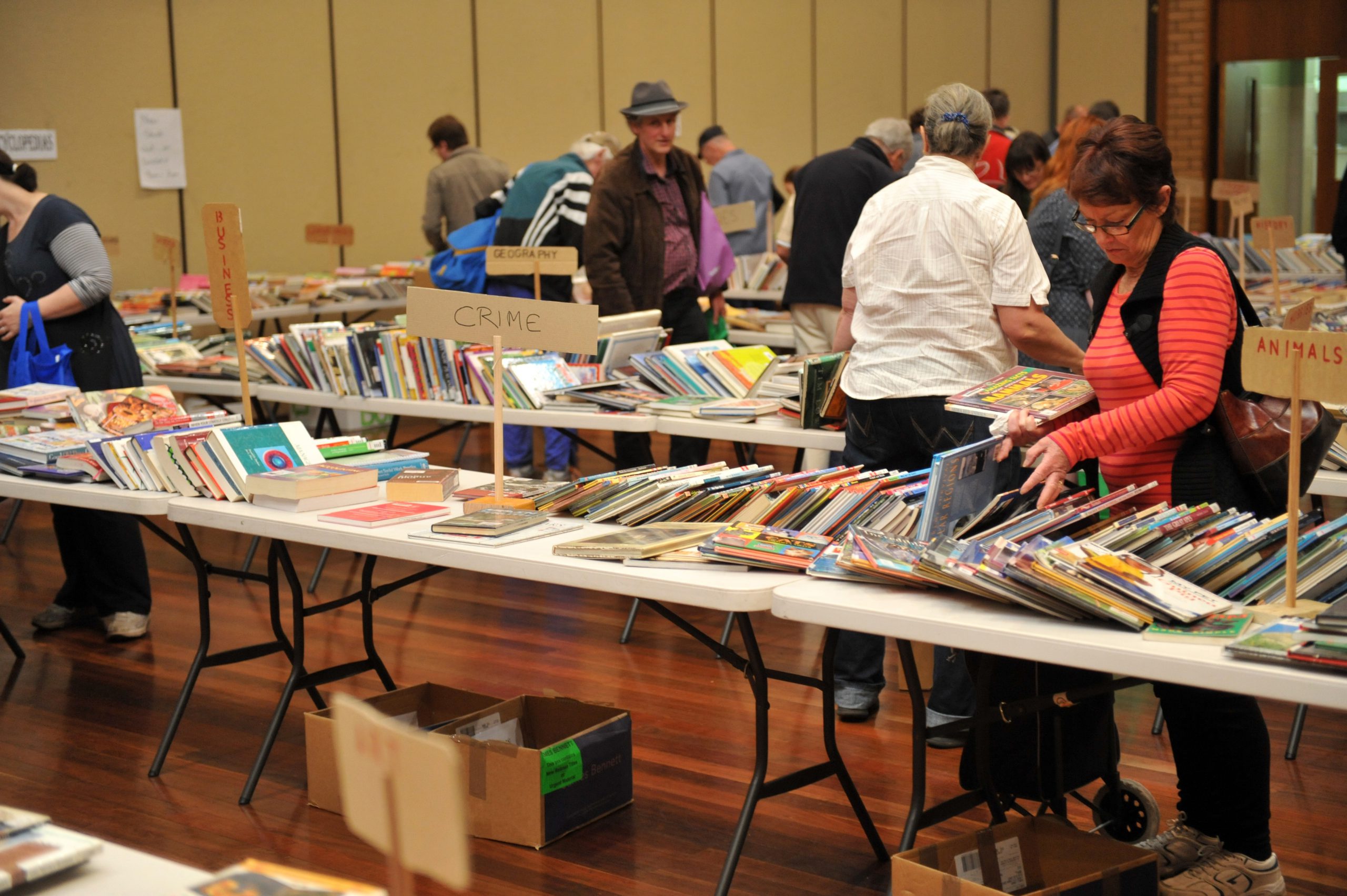 A STEADY stream of keen readers fossicked through more than two truckloads of books at the weekend's Friends of Latrobe City Libraries book sale.

Surplus library stock and community donations saw adult fiction, children's novels, gardening, craft and religious books on offer, raising money for programs and services across Latrobe City libraries.
Friends of Latrobe City Libraries secretary and treasurer Jill Beck said the sale, held over two consecutive days for the first time, attracted people from as far as Wonthaggi and Warragul.
"One of the great things with a book sale and was very evident (at the weekend) were the number of children," Ms Beck said.
"That's very exciting to see young children wanting to read and being rapt in what they were seeing.
"Many older people (also attended) – the feel of the book seems to still be extremely popular and wanted by the community."
Friends of Latrobe City Libraries membership costs $10 a year for individuals and family members, with monthly meetings held to discuss library trends and services.
"(Its focus is) bringing forward ideas from the community of what people would like to see in the library," Ms Beck said.
"To encourage programs that promote the use of the library."
If anyone is interested in joining the group, enquire at any Latrobe City library or phone Jill Beck on 5174 1005.