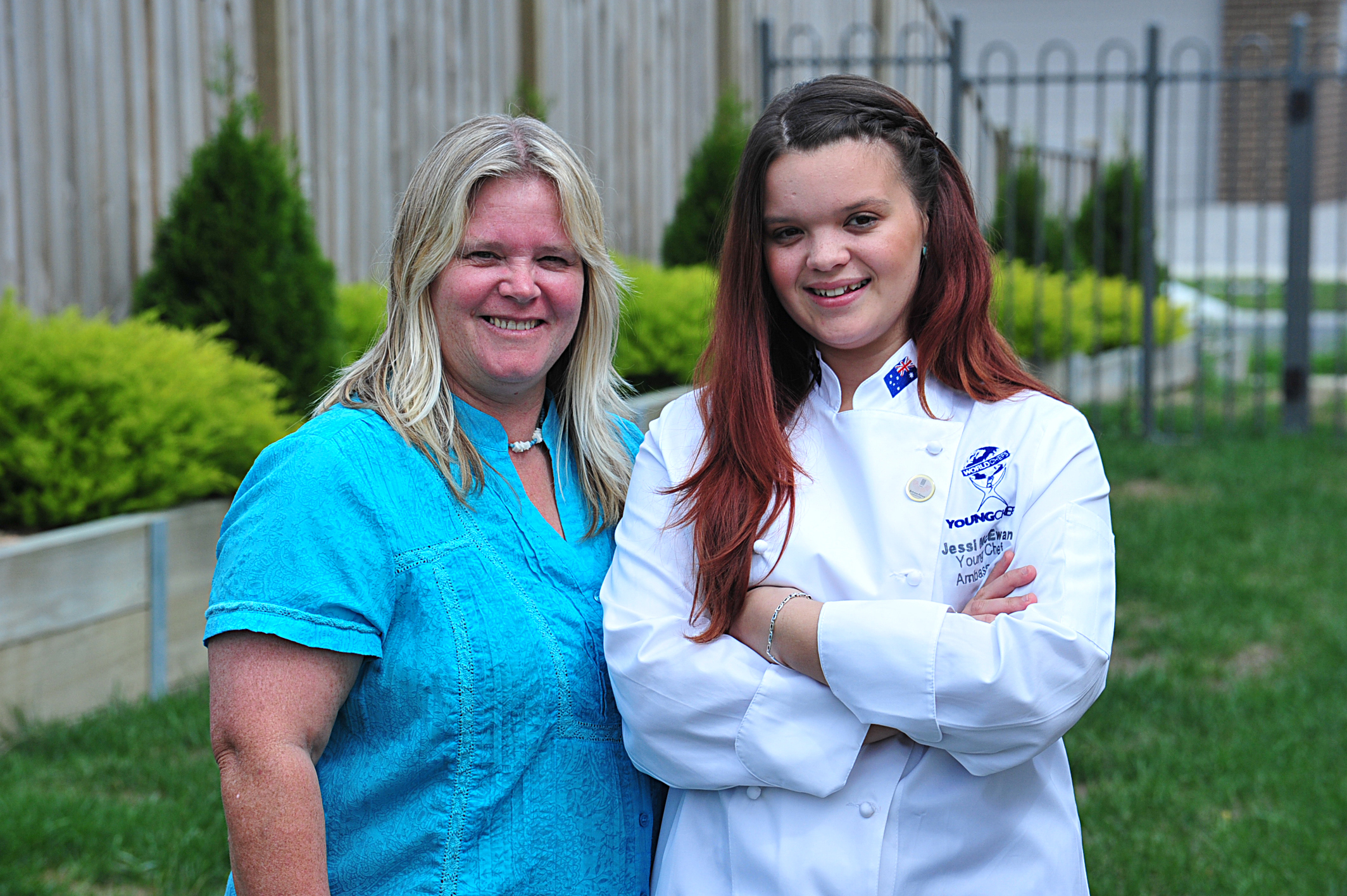 FOR 21 year-old Jessi McEwan, cooking is a passion.

And it's something the former Morwell resident is taking with her as she travels the globe, inspiring other young chefs to pursue a culinary career.
Ms McEwan has just been named Gippsland's Regional Achiever for 2015, following a busy period as Australia's first Young Chef ambassador.
"It was so surreal," Ms McEwan said.
"I was the only young person (nominated in that category)."
Juggling full-time work and her ambassador role has become a skill for Ms McEwan, who is working towards getting as many young people involved in cooking as possible.
The fully-qualified chef recently made the move to Melbourne to try out a six-month stint as a dessert chef at Society Restaurant on Bourke Street.
Next month she will fly to Fiji to volunteer at the 2015 Moffat National Salon Culinaire, a conference for industry chefs and students.
"A lot of things have happened in the last month," she said.
"I'm being flown to Fiji… (where) I'll be doing demonstrations for young chefs, talking about my role and trying to get them inspired.
"I'll be interacting with them, playing some games and I am also there as the guest speaker."
Ms McEwan's ambassador role takes in Australia and the Pacific, requiring her to communicate with chefs in New Zealand, Samoa, Fiji, Tahiti and Vanuatu, to name a few.
Ms McEwan is helping to establish more young chefs clubs in these regions while working towards other initiatives including a young chefs night, high-school competitions and a new 'Share A Knife' project.
Her mother, Kerri Smith, said she felt overwhelmed by Ms McEwan's ongoing success.
"We thought she had sort of achieved as much as she could with her ambassador role and she didn't think she was going to win it," Ms Smith said.
"When they said, 'Jessi'…we just sort of hugged each other – it was just overwhelming, exciting.
"And it's all flaring up again – everything she has done over her short career and being only 21, they were just amazed at what she's achieved."
Ms McEwan hopes to take part in the next WorldChefs Congress and Expo set to be held in Greece in September.
In the meantime, she is busy settling into her new Melbourne life and keeping at her goal to let other young people know more about cooking.