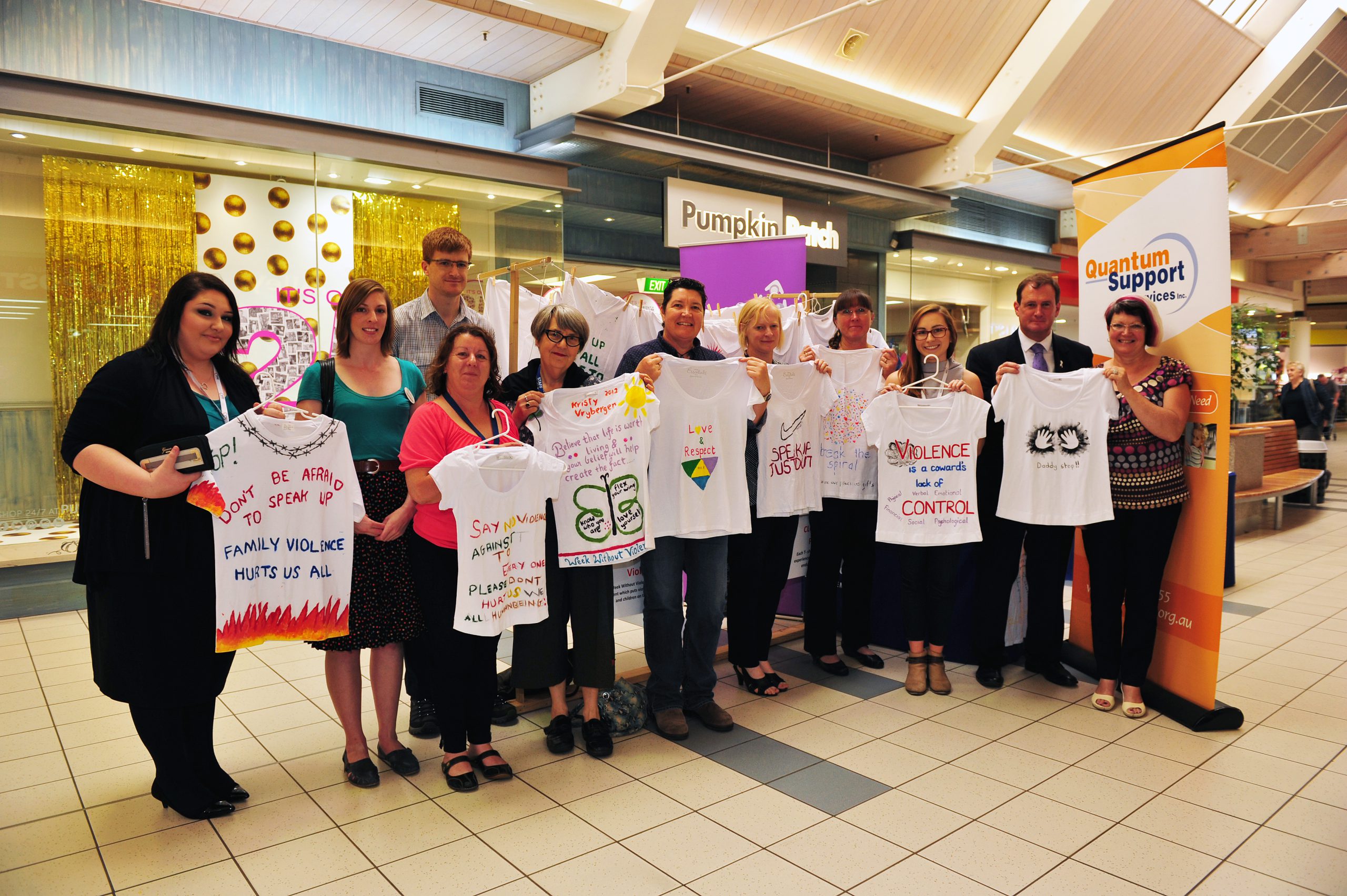 'MY story is real. Abuse hurts.'
That is one of the powerful messages a woman affected by family violence has hand-painted on a t-shirt.
It joins others with messages such as, 'Don't be afraid to speak up. Family violence hurts us all', now on display as part of Gippsland's Project Clothesline.
In an effort to raise awareness about the global initiative, A Week Without Violence, Gippsland Community Legal Service and Quantum Support Services are hanging t-shirts at Mid Valley Shopping Centre and the Warragul and Bairnsdale libraries.
GCLS community development worker Michelle Anderson said this was the fourth year Project Clothesline had run, with last year's display in Morwell reaching more than 100 people.
"The community gets an opportunity to read the t-shirts, paint their own and we will have supporting information there," Ms Anderson said.
"There could be some women who have been affected who don't know how to access a program or what's available to them.
"There will be brochures and material people can pick up and take with them."
Participants of a local support group, Inspiring Women, were given the opportunity to paint the t-shirts and display their message via Project Clothesline.

Ms Anderson said the initiative usually received a positive response from the community, with the chance for people to paint their own t-shirt in Mid Valley until tomorrow.
"I think it's a good opportunity for those who are affected by family violence to be able to empower the community by sending a message," she said.
"Whether it's their own (message) or of somebody that they know who has been affected by family violence."
There is support available to those affected by family violence. Phone the national domestic violence hotline on 1800 799 7233.
For more information about Inspiring Women, phone Quantum Support Services on 5120 2000.