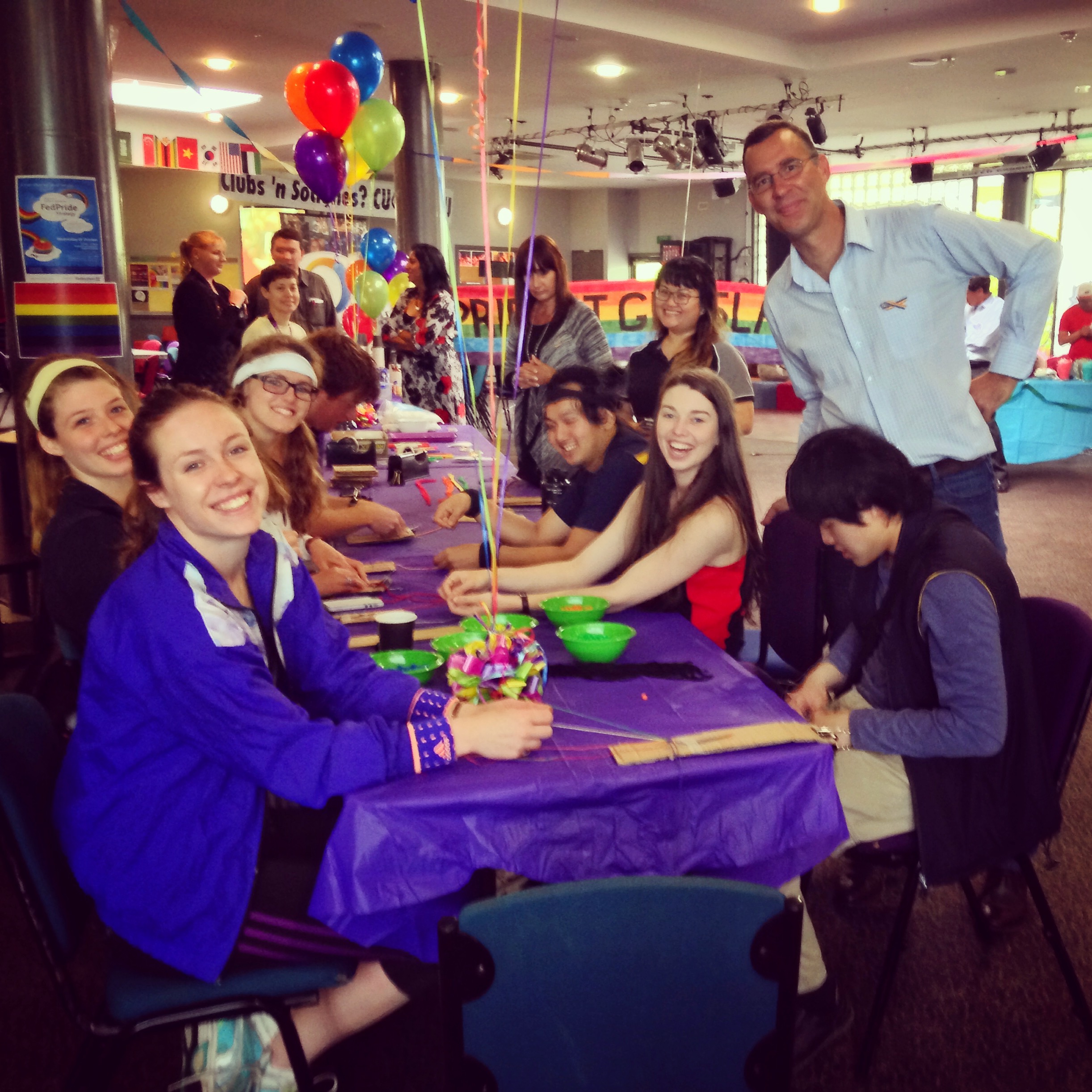 GENDER neutral change rooms and toilets will soon be available at Federation University's Churchill campus following yesterday's launch of the FedPride Strategy.

Moving towards a message of inclusivity rather than tolerance, staff and students are encouraged to embrace diversity and provide support to the Lesbian, Gay, Bisexual, Transgender, Intersex and Queer community.
Student engagement manager Ryan Hsu said while the university had acknowledged those who identified as LGBTIQ for some time, this strategy would create an inclusive, empathetic environment.
"The launch was about building awareness surrounding LGBTIQ issues and also to inform students, staff and the greater community that FedUni will be moving forward and hoping we will be able to start building a more inclusive and supportive environment," Mr Hsu said.
"Everyone in the workplace is quite proud and our students are quite happy that it (the strategy) is coming into being."
The strategy is divided into three pillars, each with concrete goals the university hopes to achieve over the next year.
The first is to establish university values that embrace inclusivity and introduce a statement of support from the vice chancellor's senior team.
The second aims to help "people be their best" by assisting staff and students with a transitioning and coming-out plan and provide education and training to the broader university community.
It will also see specific career advice and support services become available to LGBTIQ graduating students, and health and counselling services expanded to meet specific needs.
The third includes the introduction of gender neutral facilities and a FedPride Working Party, as the university attempts to engage with staff and students to prevent social isolation.
"We know from experience that when students or young people come out, it is a very challenging period of time," Mr Hsu said.
Associate Dean in the Faculty of Science and Technology Barbie Panther launched the strategy in Churchill's student union lounge, where a pancake morning tea was available. For more information visit federation.edu.au