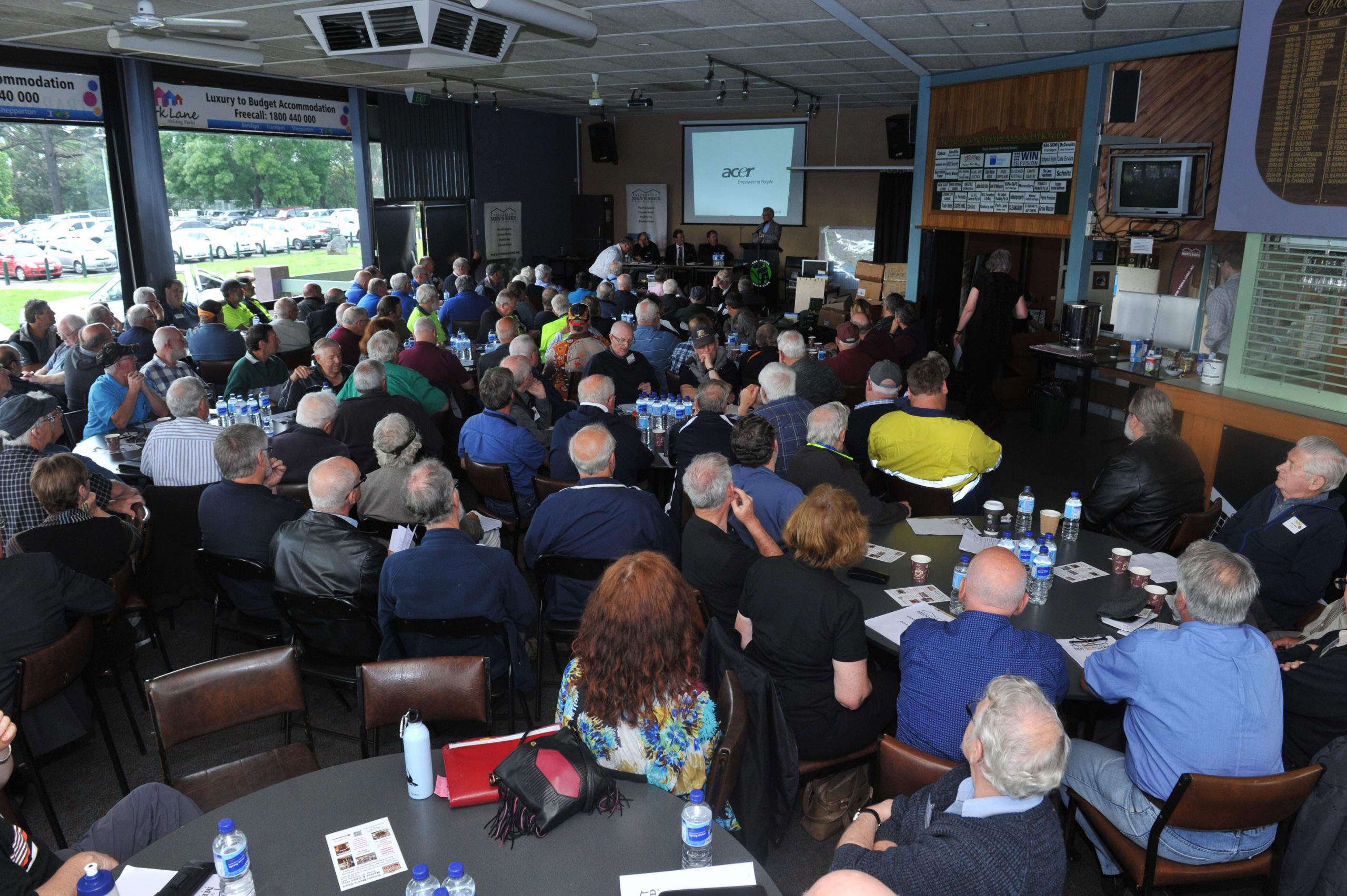 Social inclusion, mobility and health were some of the many topics discussed at the Victorian Men's Shed Association's meeting in Traralgon on Friday.
About 150 men and women, from 50 Men's Sheds state-wide, packed the Traralgon Tennis Association clubrooms for the annual meeting, which was held in the district for the first time.
VMSA vice-president Lindsay Oates said Traralgon was chosen as host due to the high number of sheds in the area.
"The growth of Men's Sheds has been phenomenal in Gippsland," Mr Oates said.
"There are over 60 Men's Sheds in Gippsland out of nearly 300 in Victoria (and there are) 1000 in Australia," Mr Oates said.
Commissioner for Senior Victorians Gerard Mansour joined the group for the event and highlighted the importance of organisations such as the sheds.
"Having a role, purpose and value as we age is essential," Mr Mansour said.
"(Many older Victorians) want a place to participate and contribute and providing an opportunity for isolated people to reconnect with the community is really important."
He listed modern technology and medicine as key reasons the aging population was growing and asked the Men's Shed Association to take isolated, older community members under their wing.
"One in four people by 2041 will be over the age of 60," Mr Mansor said.
"Medicine has changed the way we live with health conditions and we are now able to live quite comfortably with these (health conditions).
"Now is the opportunity to go find the people who won't come walk in the door and need a guiding hand due to lost confidence."
Not just a meeting, trade displays, guest speakers, giveaways and prizes were also organised for the event, along with a morning tea and catered lunch.
Traralgon Men's Shed president Lyn Franssen said it also allowed the organisations to exchange information and ideas.