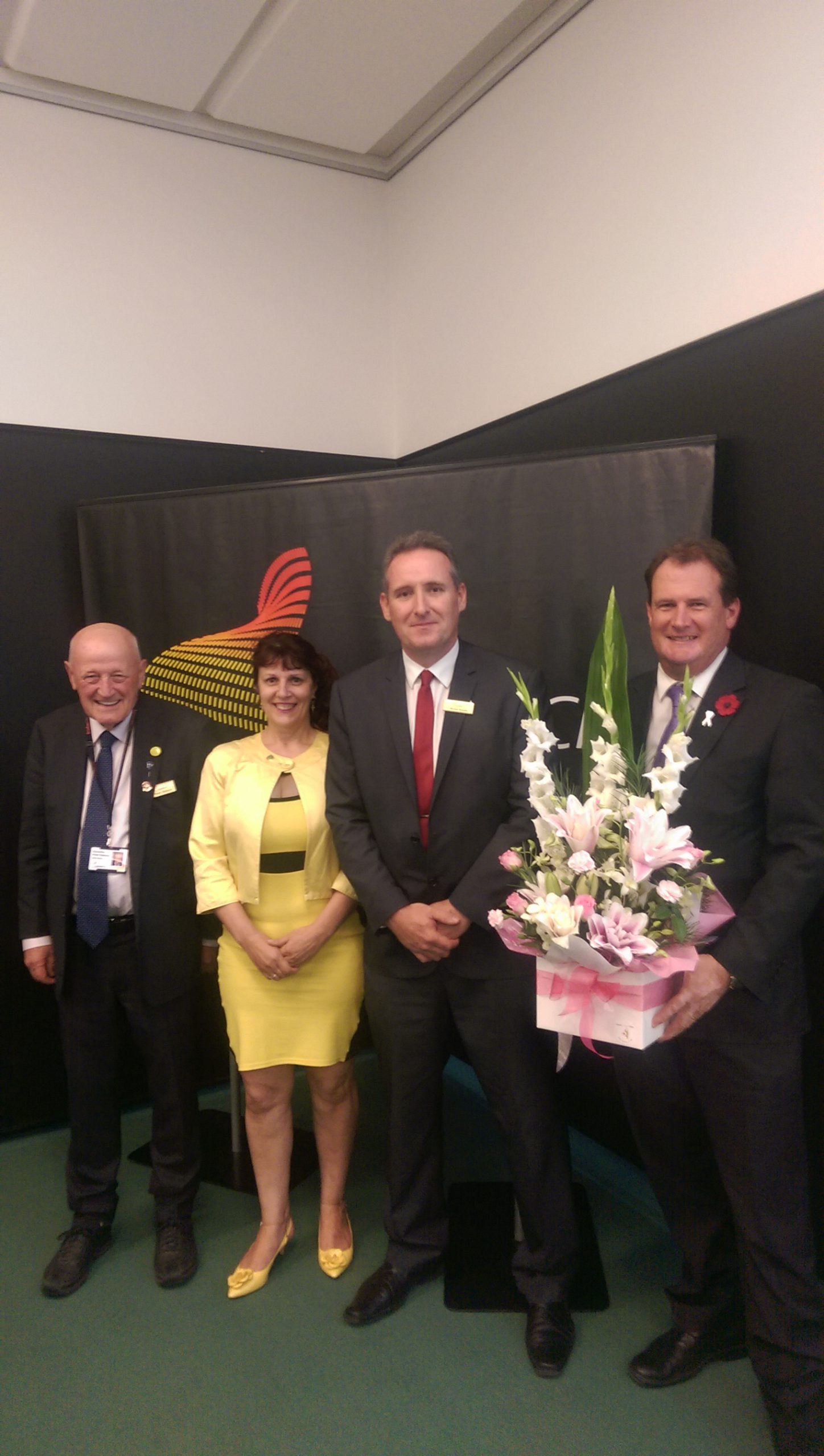 Jobs are the focus of Latrobe City's newly-elected mayor, Michael Rossiter, who was nominated unopposed at tonight's special council meeting.

Councillor Sharon Gibson will join him as deputy mayor, after gaining the majority of five votes over Crs Darrell White and Christine Sindt.
Following the meeting, Cr Rossiter told The Express he felt "humbled by the honour" to serve as mayor over the next 12 months.
He also congratulated outgoing mayor Dale Harriman for his "outstanding job through some reasonably tough waters".
"During the last three years, I've been impressed with my fellow councillors and the enormous improvements they have achieved for the Latrobe City as well as the significant staff contribution," Cr Rossiter said.
"(This) has made the Latrobe City Council a dynamic authority that I am sure will capture every opportunity to make our city a wonderful place to live and work."
A father of two whose family has lived and worked in the area since 1956, Cr Rossiter said he understood "too well, the benefits and challenges our community is confronted with".
He spoke of investment in the area as another priority, with Cr Gibson echoing his words.
"Jobs are so important to our community and there are some exciting prospects in the wind that we are hoping to bring to fruition," she said.
"It's a work in progress – you haven't seen the jobs on the board yet, but the work behind the scenes has been done…and that's what we are all pushing for."
Cr Harriman and outgoing deputy mayor Peter Gibbons each thanked their fellow councillors for their support over the past year.
Cr Harriman told The Express he was looking forward to sinking his teeth into projects he didn't otherwise have time for while serving as mayor.
"To be able to have that time to be able to get involved in a couple of major projects that are coming up, to finish off some of the things we have started, that's what I am really looking forward to," Cr Harriman said.
Crs Rossiter and Gibson will serve a maximum of one year as mayor and deputy, due to local government elections scheduled for 2016.